Well not entirely from the Western Suburbs. Some of them here, are also from the Eastern Suburbs of Navi Mumbai. I have been looking for interesting cafes in Mumbai to hang out and work from. The ability to hang out and work from was an important criteria for me. Candies and Andora in Bandra are nice places but you can't hang out there for long with work. (There are still a couple of Cafés in Bandra which I will add later to this article. I just don't have their photos). It seems there aren't too many. But here are a few I like.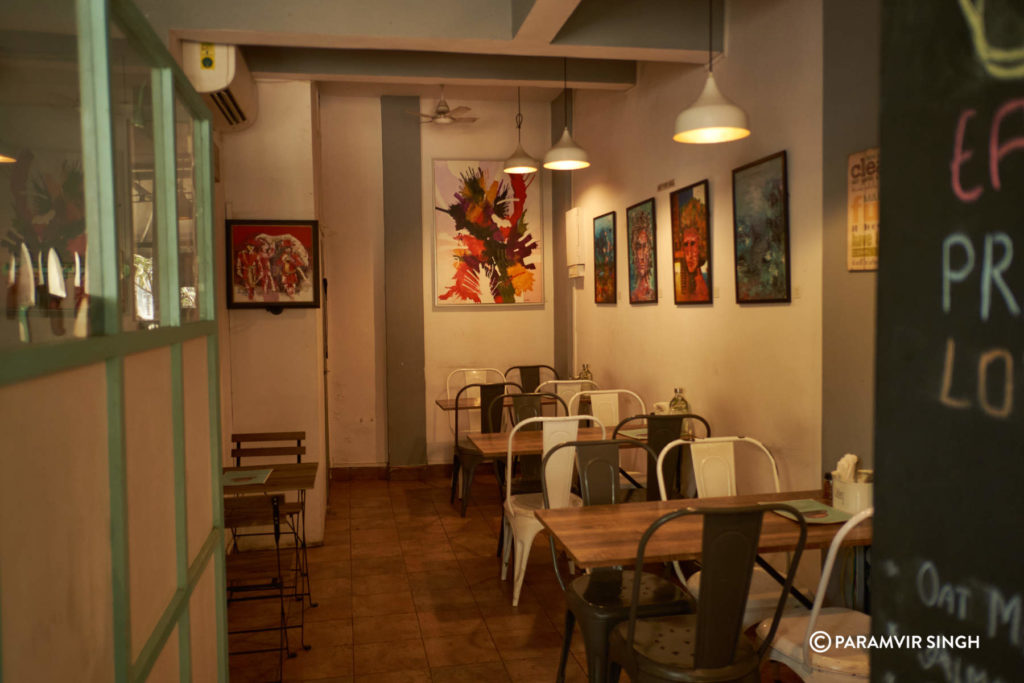 Cafe La Gwa : A charming Café in the Versova lanes, serves, amongst other things, a fabulous Spaghetti Aglio E Olio. The coffees are good, and nice seating outside. They serve eggs and some other dishes as well. Good hang out place.
The Barmecha House : From the same founders as Cafe La Gwa, Barmecha House has two benches of seating outside, and two inside. The food is really nice.
Almost opposite The Barmecha House is Leaping Wondows, another hot favourite from Andheri. Leaping Windows has a nice outdoor seating, a good selection of food and beverages and a nice chill out zone with a comics and graphic novels theme.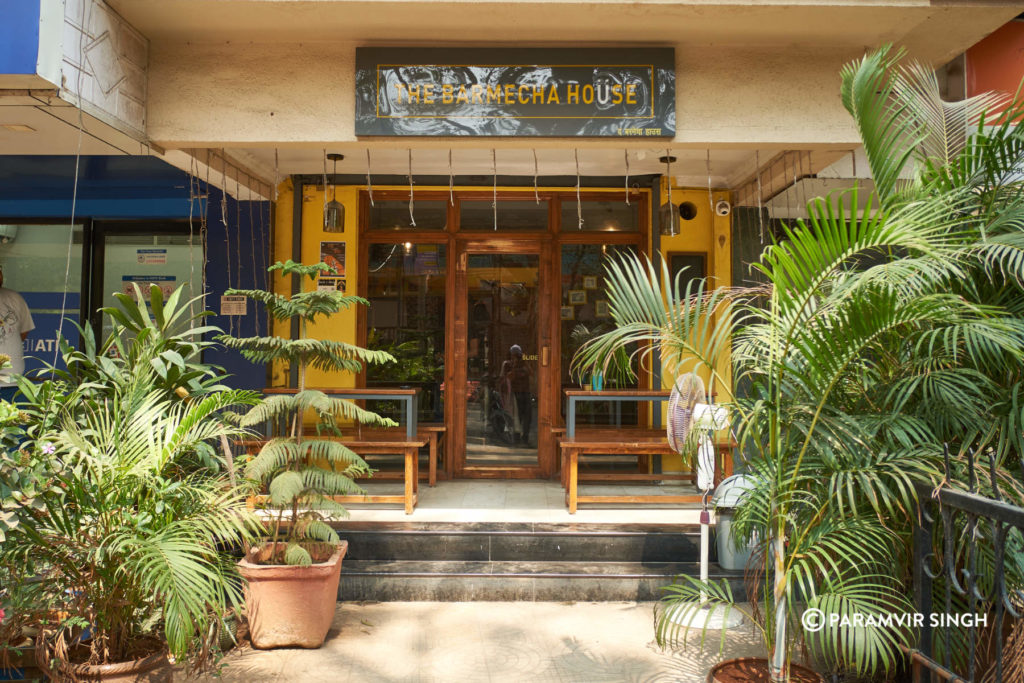 Backyard Brew : This café in the back lanes of Versova has suddenly shot to popularity. An interesting menu (oat cookies) and nice coffees, along with ample outdoor seating (great for Versova evenings) make it a great place to chill out of. (Unfortunately the outdoor seating has been taken over by smokers).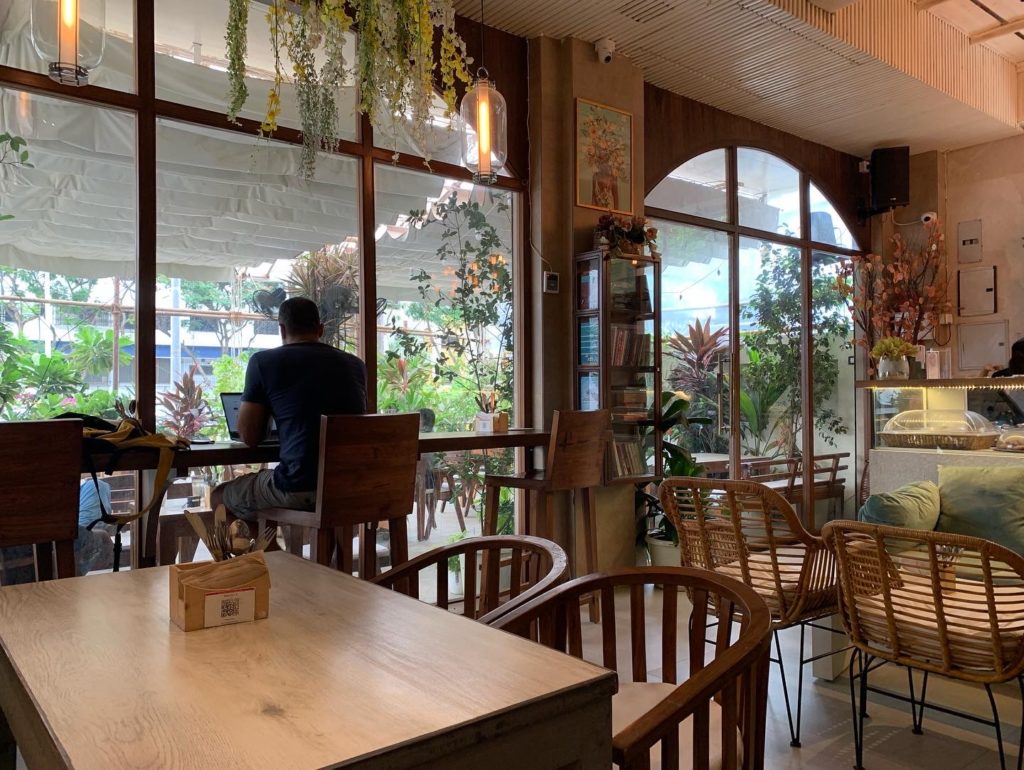 Blue Tokai Versova : A great location, chill out vibe, a good selection of coffees and food make this place a perennial favourite. I love their Pour Over Coffee and their Protein Bars.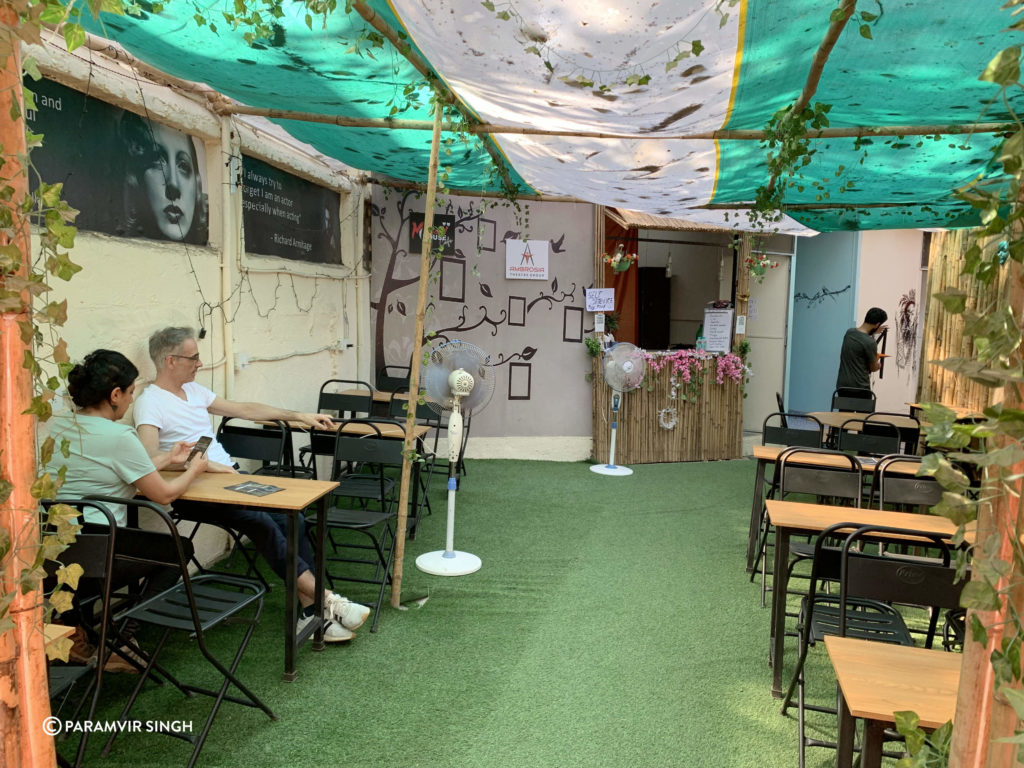 Cafe Mandi House : This is an interesting one. Inside a theatre workshop in Aramnagar, Café Mandi House has a typical canteen menu. And canteen prices. Litti Chokha, Maggi, Kashmiri Kahwa, Chai etc make up the menu. The seating is all outdoors and is very pleasant in the evenings, though summer days may be hot. But the charm of the place makes up for it. Sometimes they also host interesting events like a StandUp Comedy or Music.
A walk across the road from Cafe Mandi House is Di Bella Coffee. Fabulous ambience. generous outdoor seating and mostly very peaceful. This is another favourite place to work out from. It is generally more peaceful than Blue Tokai.
Cafe Meter On : In the bylanes of Borivali West IC Colony, this charming café is more of a restaurant. Pizzas, grilled chicken, pastas, you name it. Café Meter On is owned and run by an award winning chef. The interiors are a chill hangout zone too. On the flip side, doesn't have a toilet!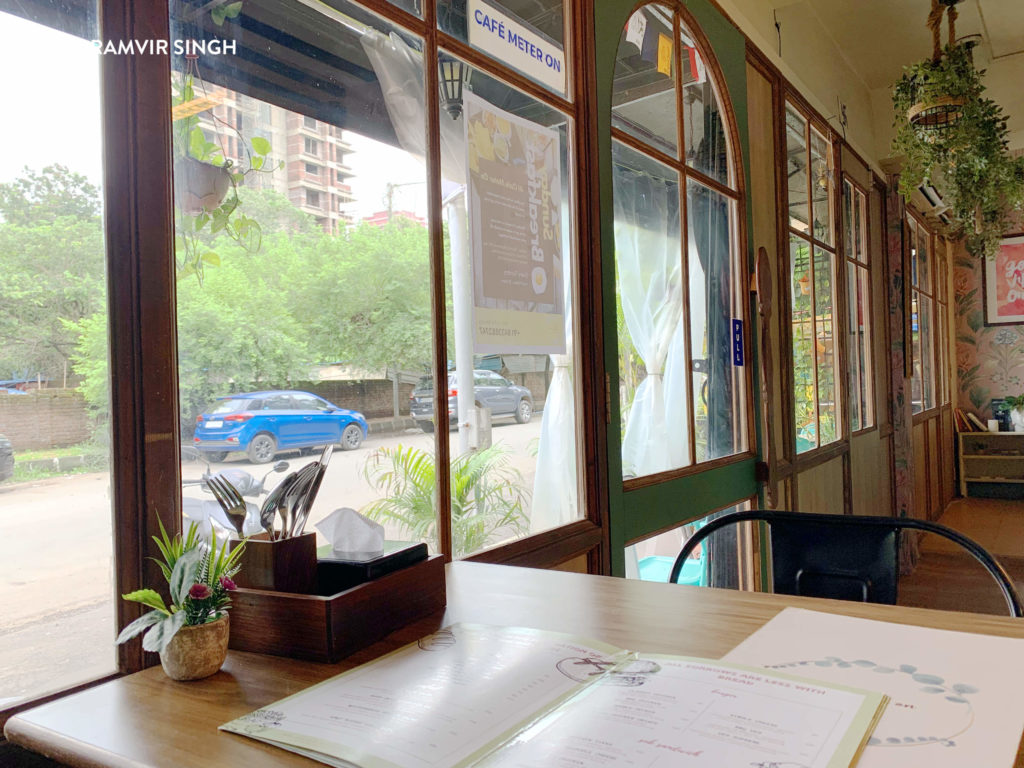 Café Miranda : Who would imagine traveling from Bandra to Bhayander for a cafe? Well, Café Miranda makes me do just that. Located in the busy market of Mira Road, Bhayander, Cafe Miranda has a distinctly Goan flavour to its menu. From its delicious eggs to Spaghetti with Meatballs, from Chorizo Chilly Fry to Sorpotel with Goan Pao, order just about anything from the menu. They even have 'Serradura' or Portuguese Sawdust Pudding for dessert. Again, a great place. They do not have a toilet though. A bummer.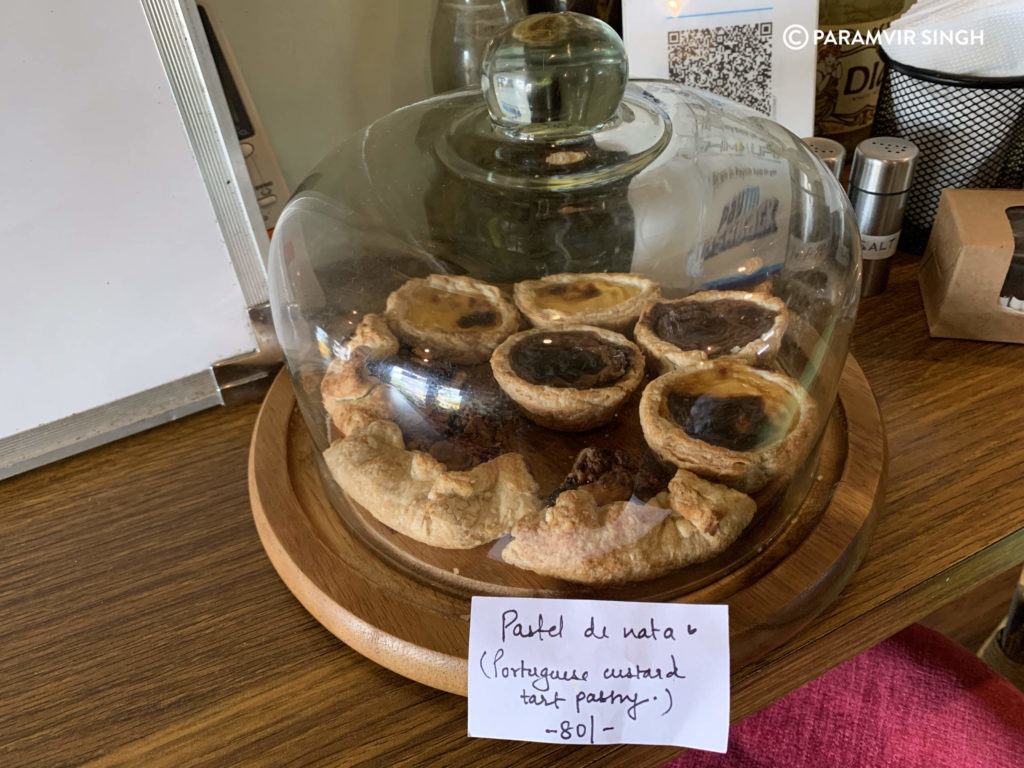 Coffee Craft : A quiet Café in Dahisar/Borivali West, near IC Colony on the Link Road. Large space, it have good coffees and snacks. The best thing is, every table has an easily accessible electric socket. No wonder many people use it to work out from. A quiet, good cafe to chill and silently do your work from.
Cafe Coffee Day Malad Mindspace. This is another great hang out place. Check it out on the mornings, especially on Sundays, when it is mostly least crowded and peaceful. Sit here with your coffee and finishing writing entire blog posts. I know because I have done that very often.
Kruti Coffee (CBD Belapur) : This Café is not on the Western Suburbs, but I still added it to the list as I found it to be a great place to hang out of. In one of the backlanes near Palm Beach Road in CBD Belapur, Kruti Coffee is a large cafe with ample space to chill and hang, inside and outside. They have some interesting menu with seafood pasta, eggs, sandwiches, burgers, pizzas, salads and a large collection of coffee. They claim their coffee comes from their own estates. The outdoor seating would be fabulous in the evenings and cooler days.