For years we have been wanting to visit coastal Maharashtra, or rather the Konkan area. A unique landscape, moist evergreen type vegetation and great food attracted us. We had been wanting to stay at this charming home stay called Atithi Parinay for years. But Konkan gets very hot and humid in the summers, and in 2021 December we finally could take time out to visit.
Started by the mother-daughter duo, Vasudha and Medha Sahasrabudhe, Atithi Parinay is a traditional family home in Kotawde near Ratnagiri with added cottages for guests. It is set in dense greenery and charming cottages which are very aesthetically designed and kept very clean, just the way we love them.
As with most of our travel, we decided to drive. We always avoid the Mumbai – Goa Highway (NH66) so took the Mumbai – Bangalore Highway (NH48). From Pune to Kolhapur the drive is rather annoying with lots of traffic and road construction diversions. But once you take a right from Karad, the journey till Kotawde is beautiful.
We were shown our room, a tastefully made cottage with red Ratnagiri stone bricks, very neat and clean, aesthetically done. We loved it immediately. The meals are served in the dining area, which is open from all sides but a roof on top. We have always loved these kind of spaces, where you are able to experience your environment. The food is vegetarian, delicious and very healthy. Our hosts ensured we got to try many different local delicacies during our stay.
If one wants to visit nearby places, there's plenty. To start with the beaches of Ratnagiri and Ganapatipule. Then there are quieter beaches of Aare-Warey, Neware, Malgund. One can go visit the Ratnadurga Fort and Light House which is about 15km away. There are many temples nearby including Karhateshwar Temple, Kunakeshwar, Jai Ganesh, Hedavi Velneshwar etc. For those interested in wildlife, like us, there is plenty to see around, as Atithi Parinay is located in a hilly area with many forested hills. We spotted 3 Golden Jackals over two days, and many, many birds.
Food wise the whole of Konkan is amazing. Although Atithi parinay is a vegetarian only place, there are plenty of great places nearby where you can go to try the local sea food and other meat delicacies of Konkan.
The cottages don't get much internet access, which is something we didn't mind at all, finally getting a chance to break free from the stresses of modern urban living and livelihoods. A stream passes by, touching the property, and we would sit next to it observing tiny fish and shrimp in the waters. Atithi Parinay is a fabulous place to just be and unwind.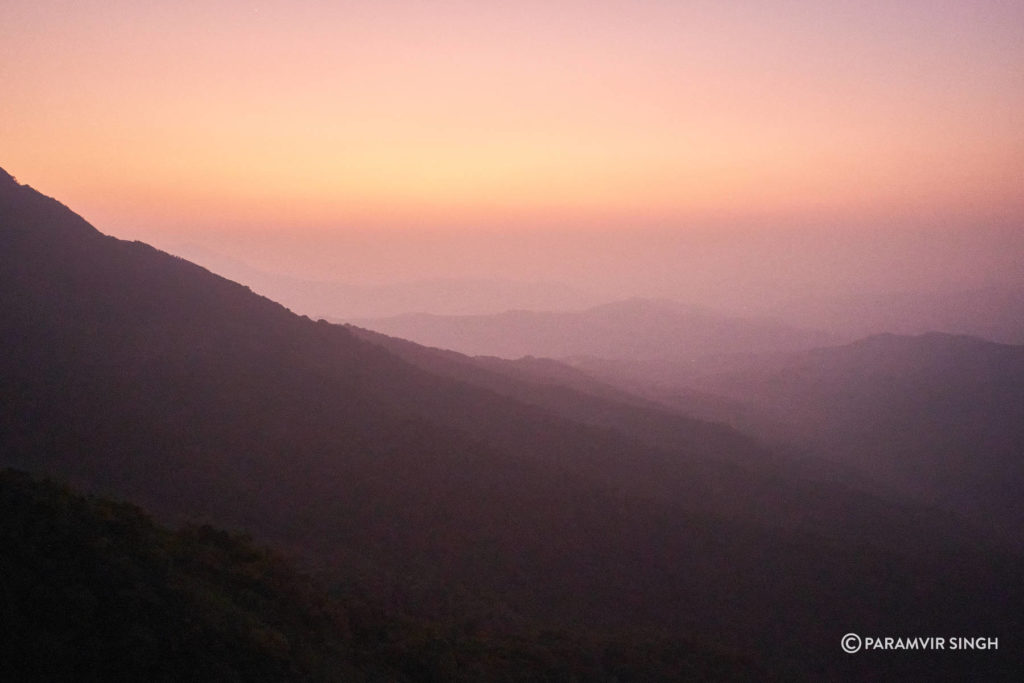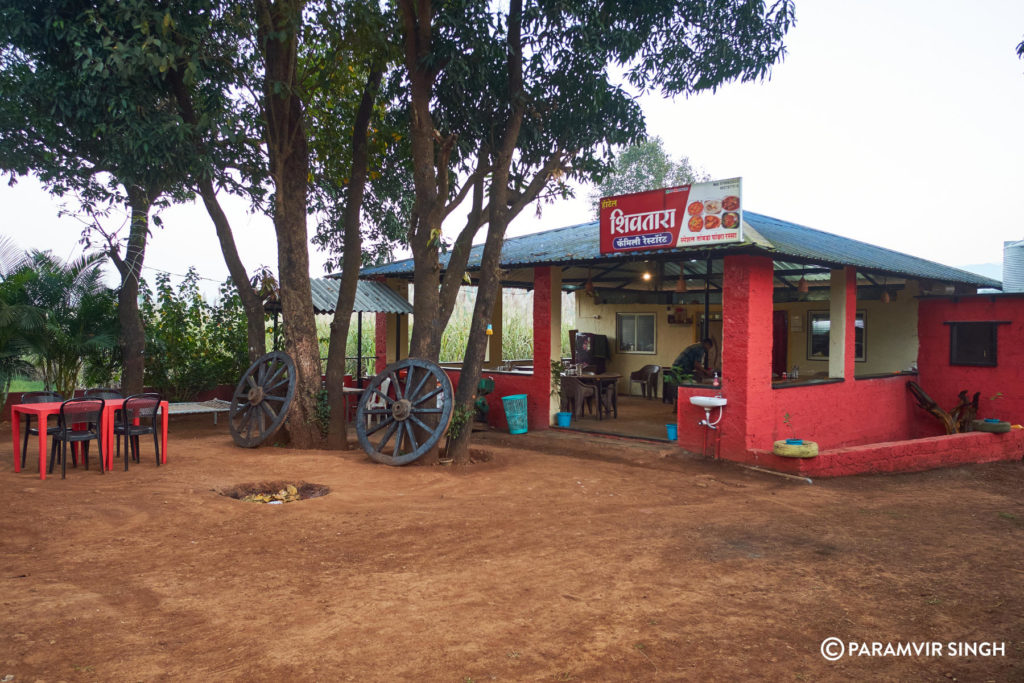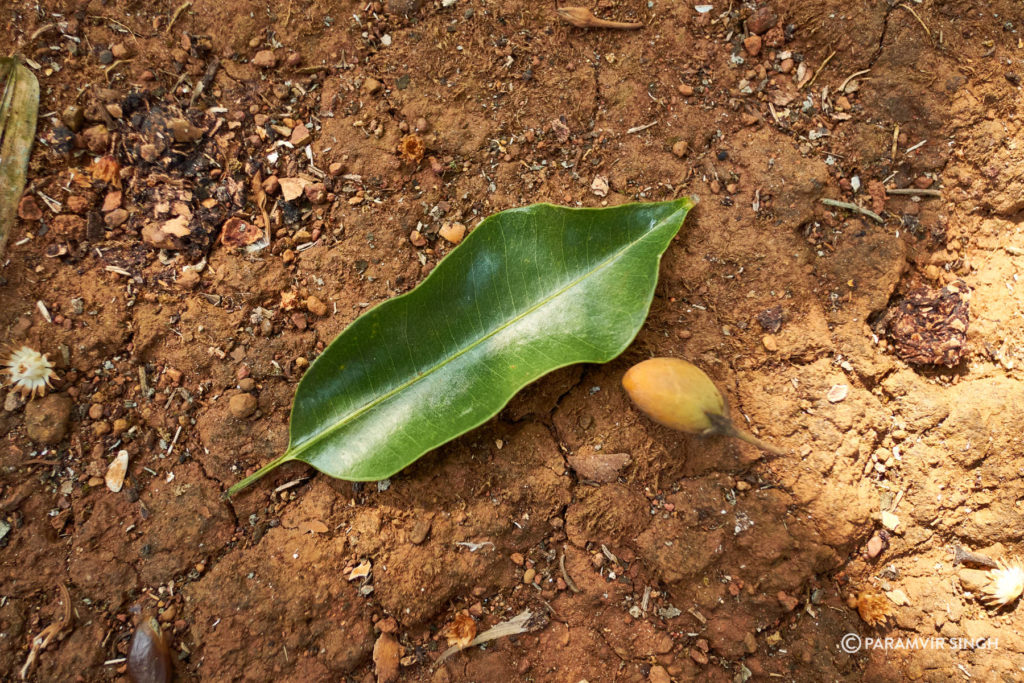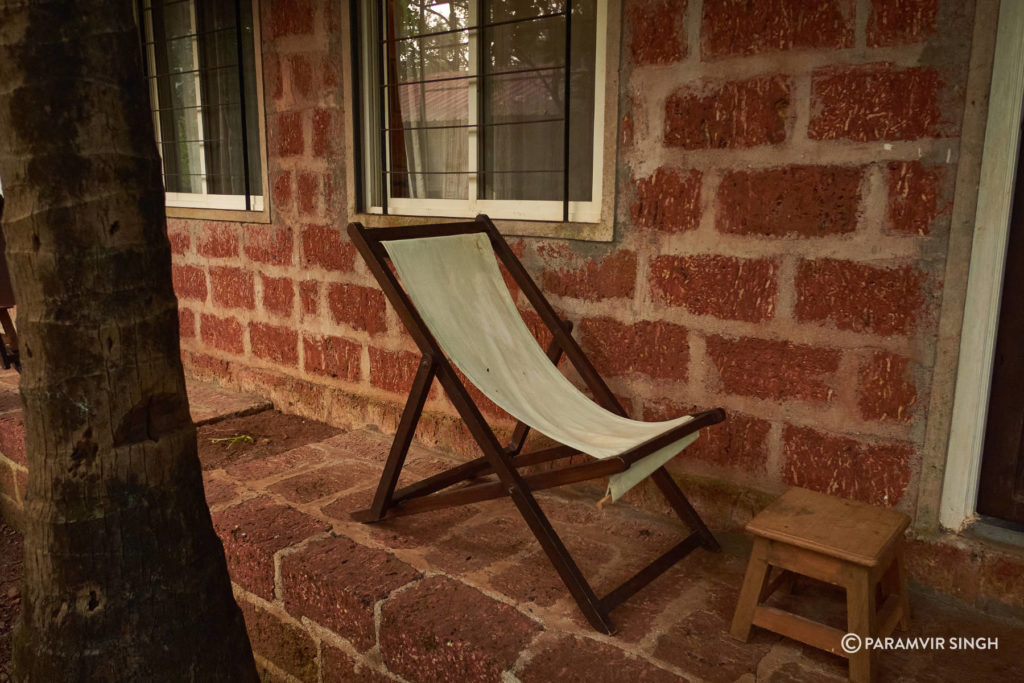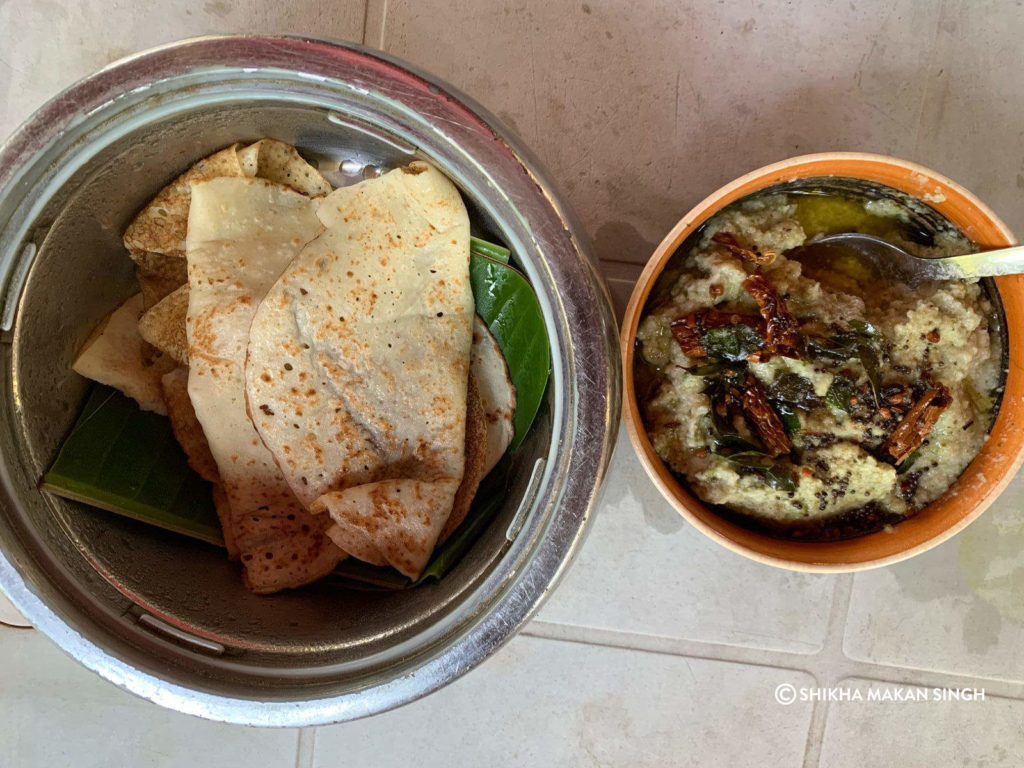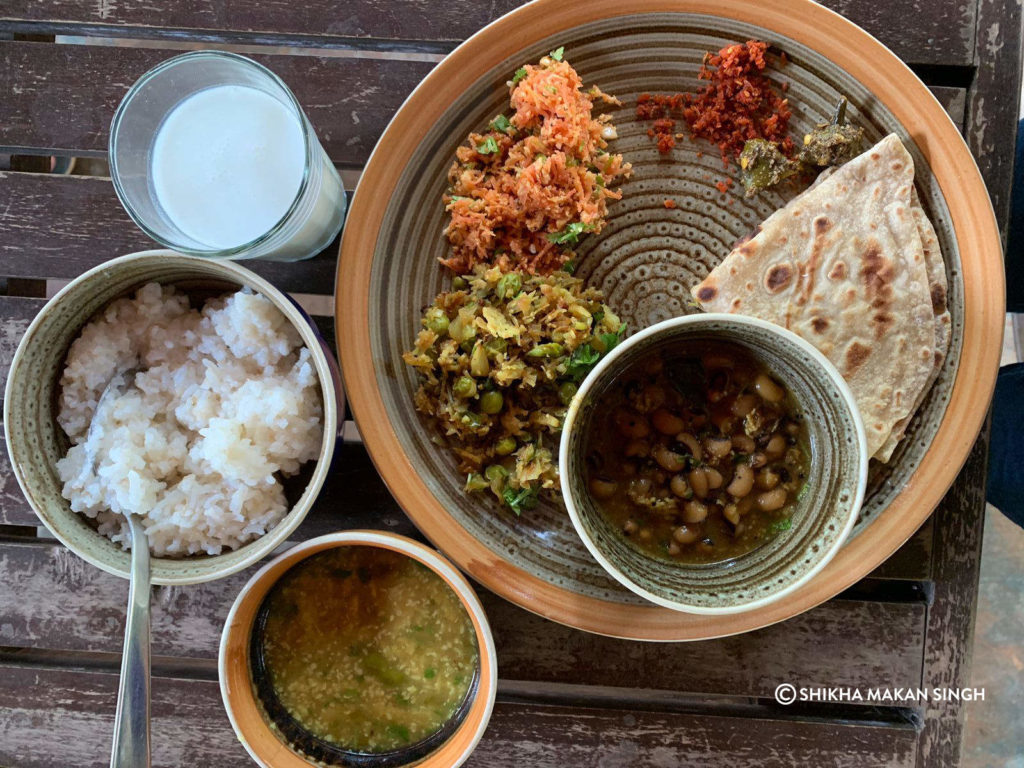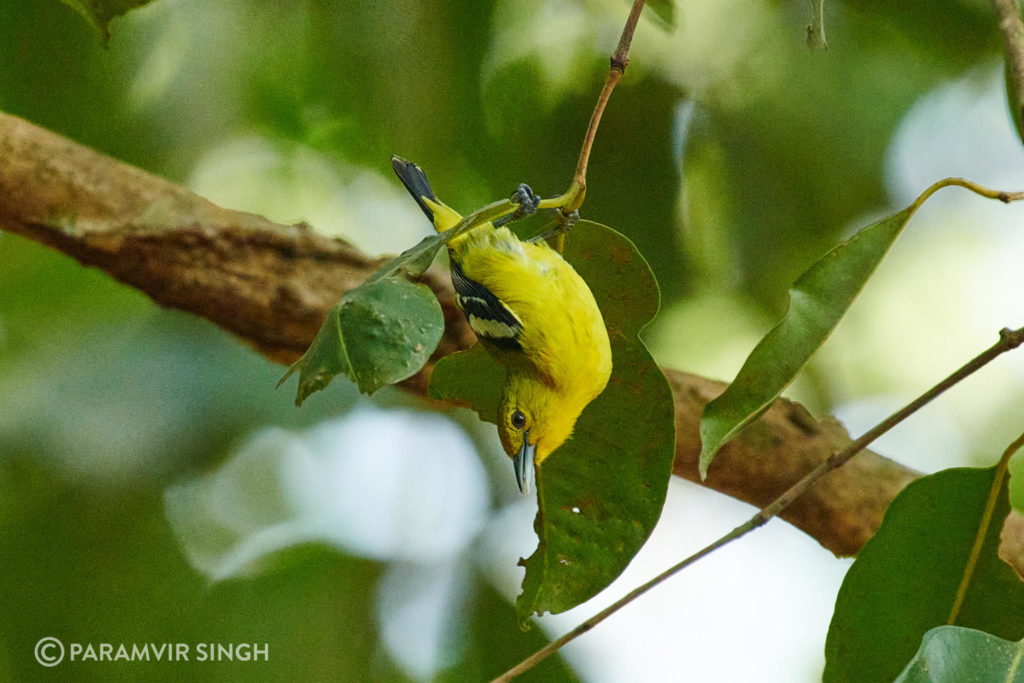 Best Time To Visit: Summers are very hot and humid, but are the mango season and Ratnagiri is famous for Alphonso and many other delicious mangos. If you want to experience the mango season, summers are great. Winters are good, as the weather is dry and cool in the day and nights get quite cold. It would rain very heavily in the monsoons, and you may not be able to leave your rooms. So avoid monsoons.
How To Reach: One can take a train till Ratnagiri Station or a bus till Ratnagiri Bus Stand and a auto rickshaw from there. We drove. It took us about 11-12 hours. But we drive without hurry stopping for photos and chai.
What to do: Relax. Unwind. Rejuvenate. Eat great food. Go visit the beaches and walk in the forested hills. Read a book or write one.
How to book: Check their website here at Atithi Parinay.