October 2010.
Our short trip to Kasauli was also one of our most memorable. It's a small cantonment town, and as such, retains the quintessential 'quaint hill station' flavour more than most hill stations. The place to stay is the Himachal Tourism Department's Ross Common Hotel (an erstwhile colonial bungalow). It has the best views, parking, affordable rates and excellent food. There isn't much to do but go on long walks, and there are enough walking trails.
From Wikipedia: Kasauli is a cantonment and town, located in Solan district in the Indian state of Himachal Pradesh. The cantonment was established by the British Raj in 1842 as a Colonial hill station, 77 kilometres from Shimla, 65 kilometres from Chandigarh, and 50 kilometres  from Panchkula, and lies at a height of 1,800 metres (5,900 ft).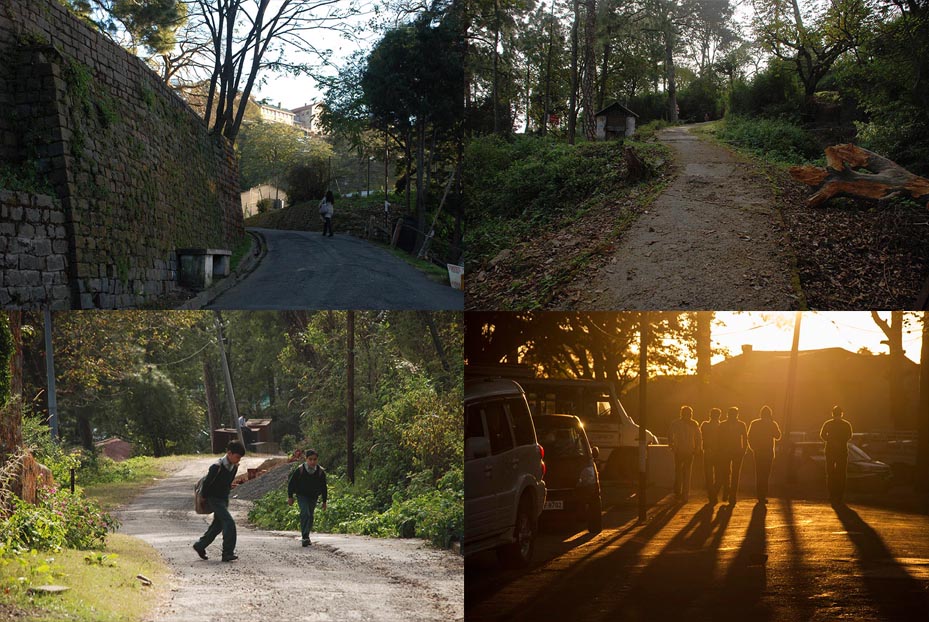 The Christ Church, Kasauli was established in 1844. It's a beautiful church and well worth a visit.