We had heard of Nandur Madhyameshwar, and had been wanting to visit this Important Birding Area (IBA) for a very long time. And we ended up visiting twice in one year.
Our first trip was in the monsoons. As expected, the lake was full of water, the surroundings lush. However, monsoons are not a great time for birding. We did spot a lot of resident birds like Terns, various Bush Chats etc, but no migratory birds. Winters, however, are a different story altogether. Tens of thousands of migratory birds make these wetlands their winter home. The area is pretty much a flat land and hence approaching birds for photography is difficult.
From the Maharashtra Forest Department website: "Nearly 24 species of fishes have been recorded in the reservior including Ompok Maculatus, Puntius Gawa Mullya. So far more than 230 species of birds are recorded from this area out of which 80 species are migratory.
Migratory: White Stork, Glossy Ibis, Spoonbills, Flamigo, Goose Brahminy Duck, Pintails, Mallard, Wigeon, Gargenery Shoveller, Pochards, Cranes Shanks, Curlews, Small Pratincoles, Wagtails, Godwits, Weavers etc.
Resident: Black Ibis, Spotbills, Teals, Little Grebe, Cormorants, Egrets, Herons, Stork, Kites, Vultures, Buzzards, Harriers, Osprey, Quails, Patridges, Eagles, Waterhens, Sandpipers, Swifts, Grey Hornbills, Peafowls etc.
Animals: Ottar, Palm Civet, Fishing Cat, Jackal, Mangoose, Wolves and many species of snakes etc are available."
We drove from here to discover the fabulous Karanjgaon, Pink Village Of Maharashtra.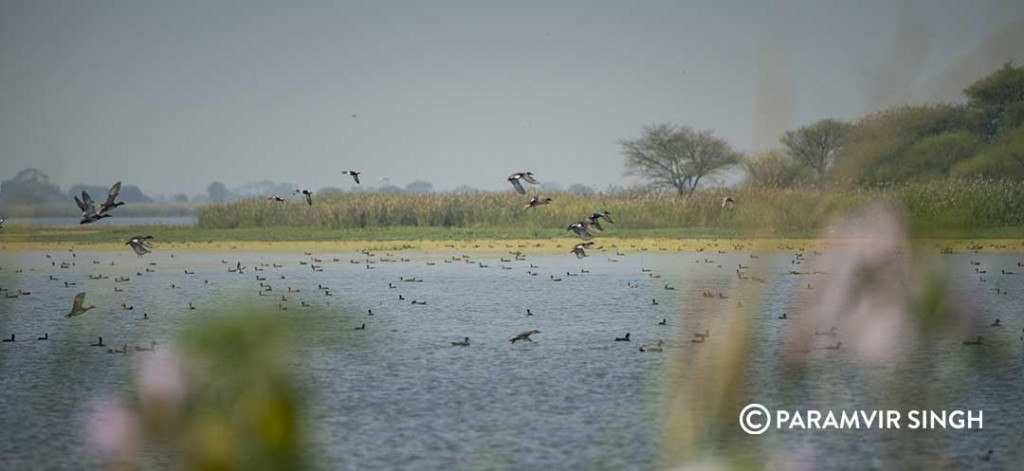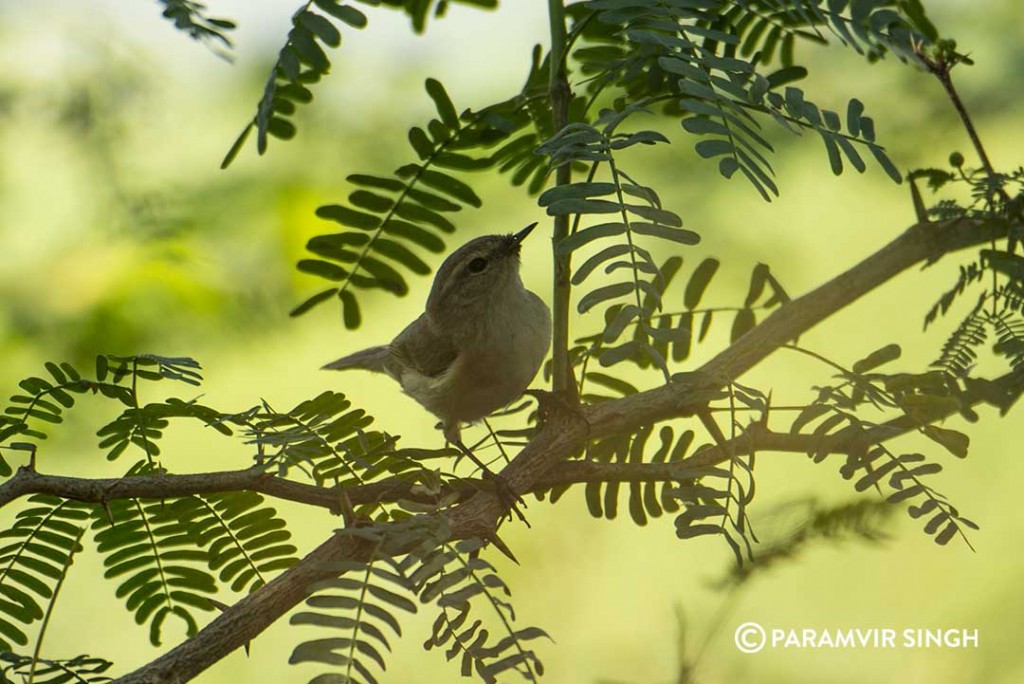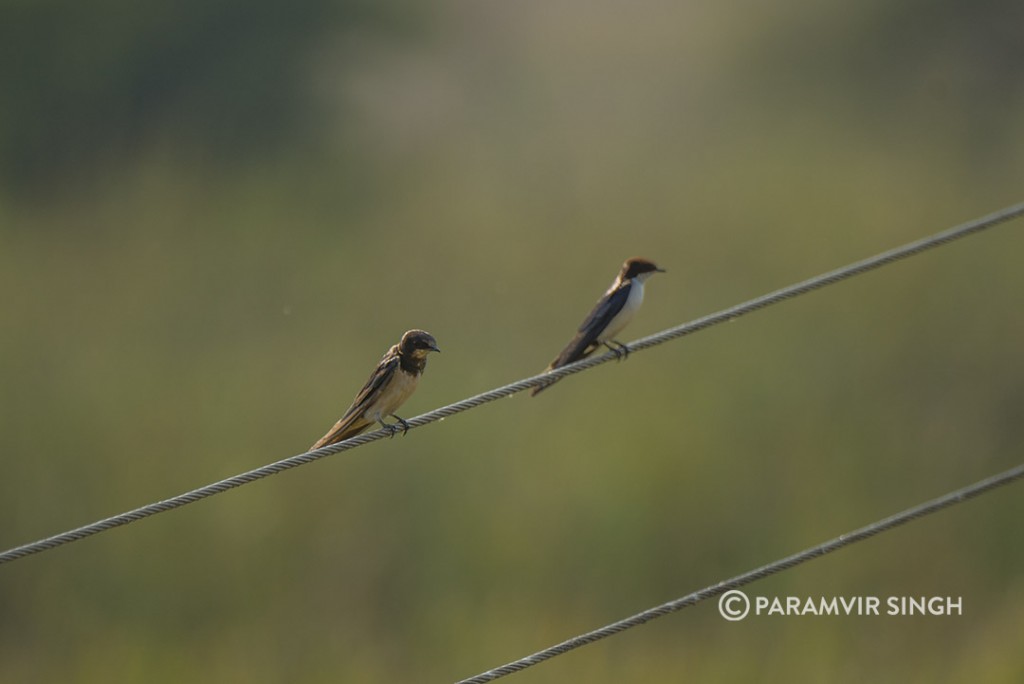 There isn't any place to stay at Nandur Madhyameshwar, except the State Irrigation Department Bungalow at Khangaon Thadi, very close the to the dam itself. It is an almost 100 year old colonial bungalow and looks pretty haunted. It has to be booked in advance. We decided against staying here, and instead stayed at the wonderful Gulmohar Home Stay.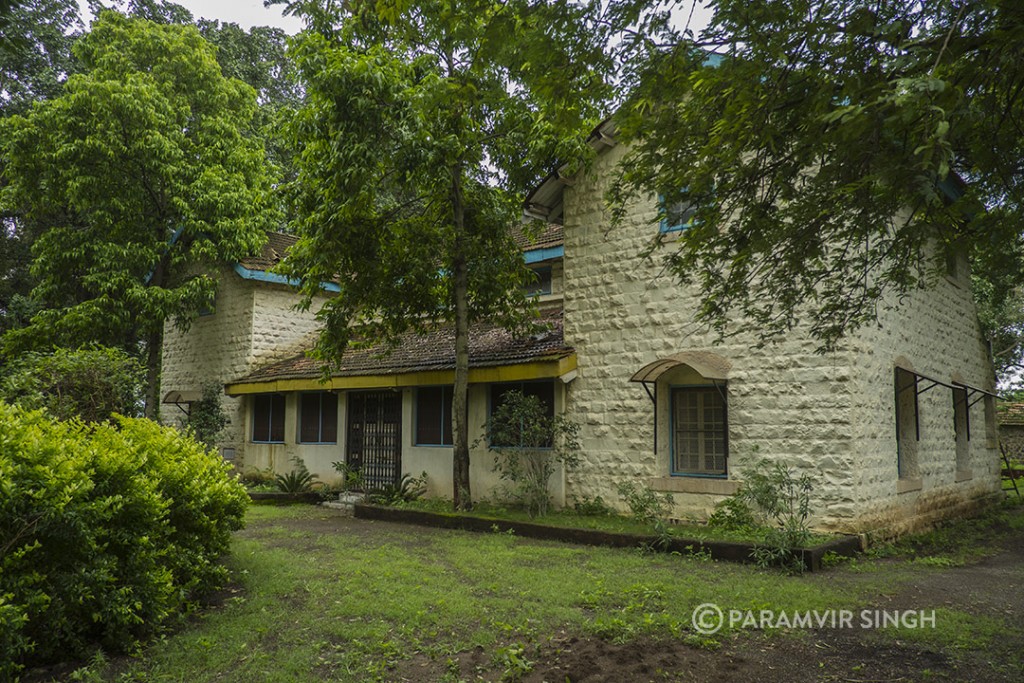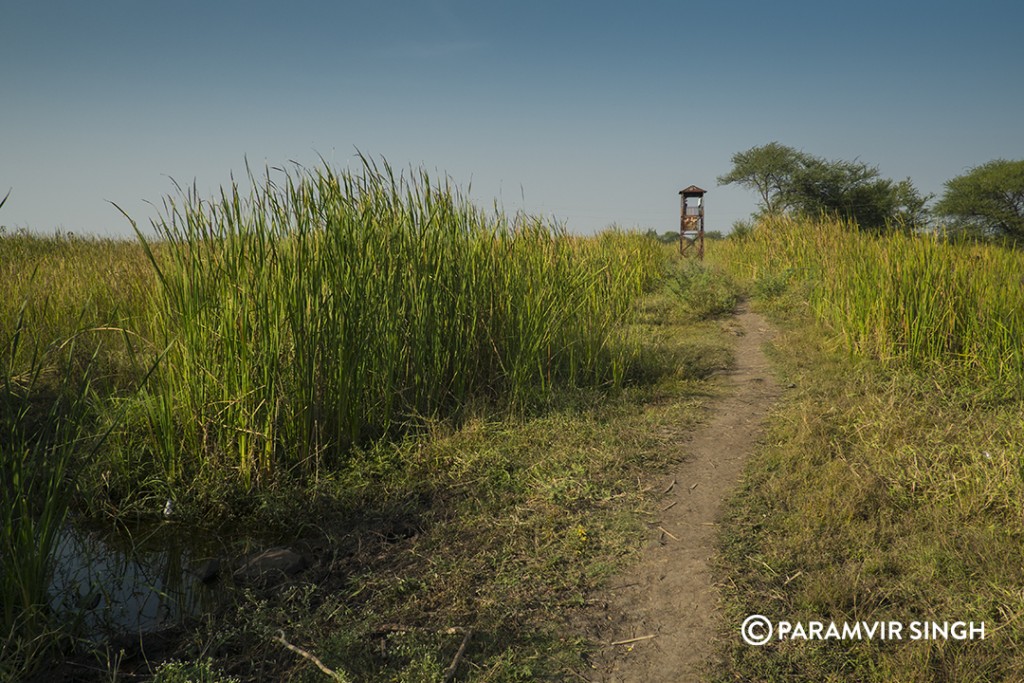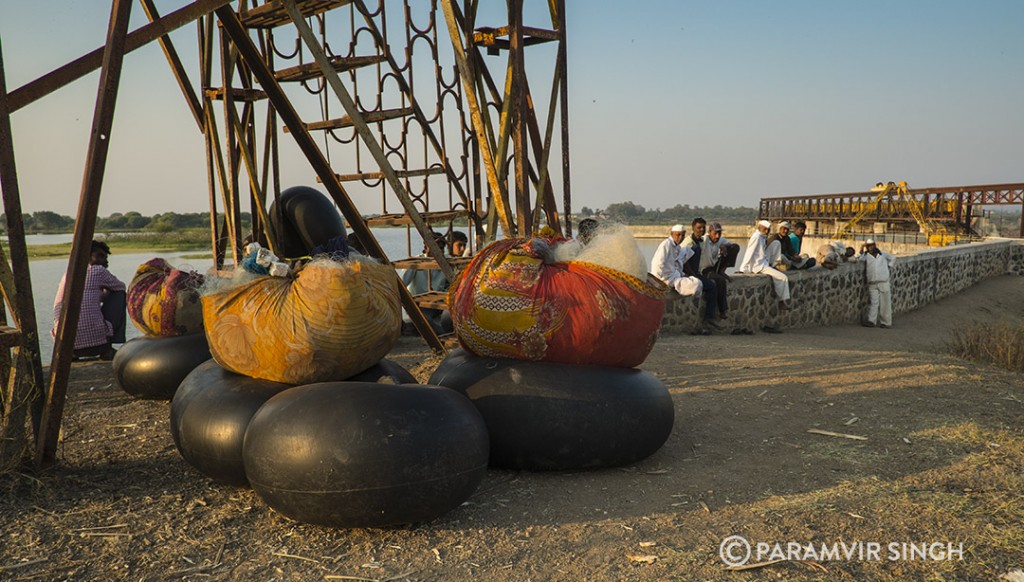 Nandur Madhyameshwar is a large water body created by the construction of a dam at the confluence of the Godavari and Kadwa Rivers. Huge quantities of silt and organic matter have accumulated in this water body over the past 90 years, making the waters shallow and an excellent birding habitat. Between September and March, tens of thousands of migratory birds rest here. This is an Imbortant Birding Area (IBA Site Code: IN-MH-11).
ACF (WL) Nandur Madhmeshwar, "Kale Bhuvan" plot No. 71514 opposite H.P.T.College, College Road, Nasik, 432005, Maharashtra, India. 91-253-2317114 & 91-253-2317115
[box type="success" width="100%" ]Getting there: Nandur Madhyameshwar is about 40 km from Nashik towards Niphad. From Nasik – Chandoriphata – Saikheda – Khangaon Thadi – 40 Kms. You will have to take your own vehicle, and the place is slightly confusing to find. There are boards throughout, but you will still have to ask around a bit. There is no place to stay here, so staying at Nashik is recommended.[/box]