I find Pune has a lot of interesting local eat out places. No visit is complete without binging on at least a few of these. Do you have any favourite places to eat local food in Pune? (This post was last updated in Novembber 2022).
Padma Cafe on Law College Road (Between the FTII and Nal Stop), is literally a garage shop. They have the best filter coffee I have had, plus an exotic menu of south Indian foods like ragi dosa, sagu, tamarind dosa etc. And the prices are just right.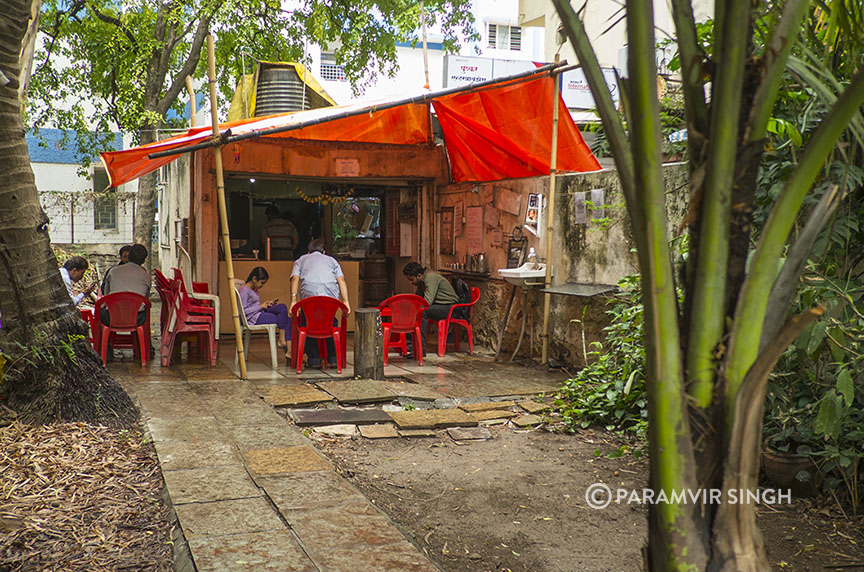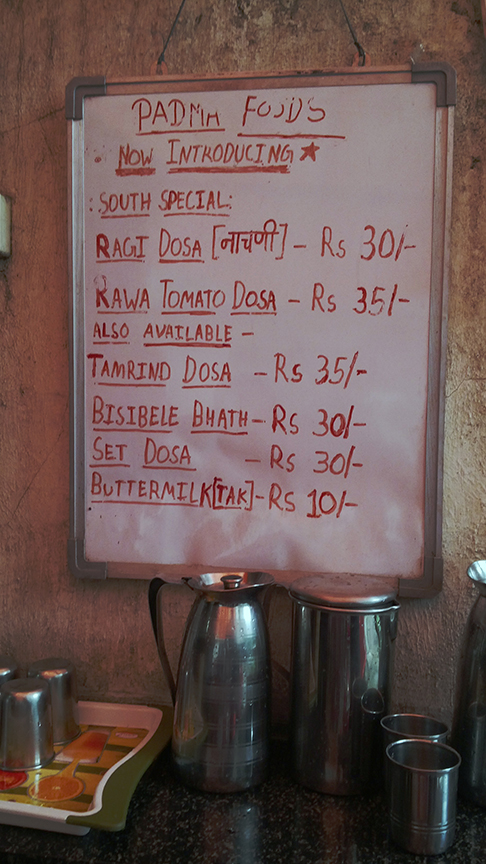 Badshahi Mess, on Tilak Road, near the Tilak Mandir, is awesome for a vegetarian Maharashtrian thali. For Rs 120, I have had a delicious meal of vada-kadi, khichdi, chapatis, bhindi-kokum, and aloo-gobhi. You can take a dessert like shrikhand or fruit custard for an additional Rs 35 or so. Tilak Road is full of such wonderful surprises, including the many chai tapris, a culture I so miss in Mumbai.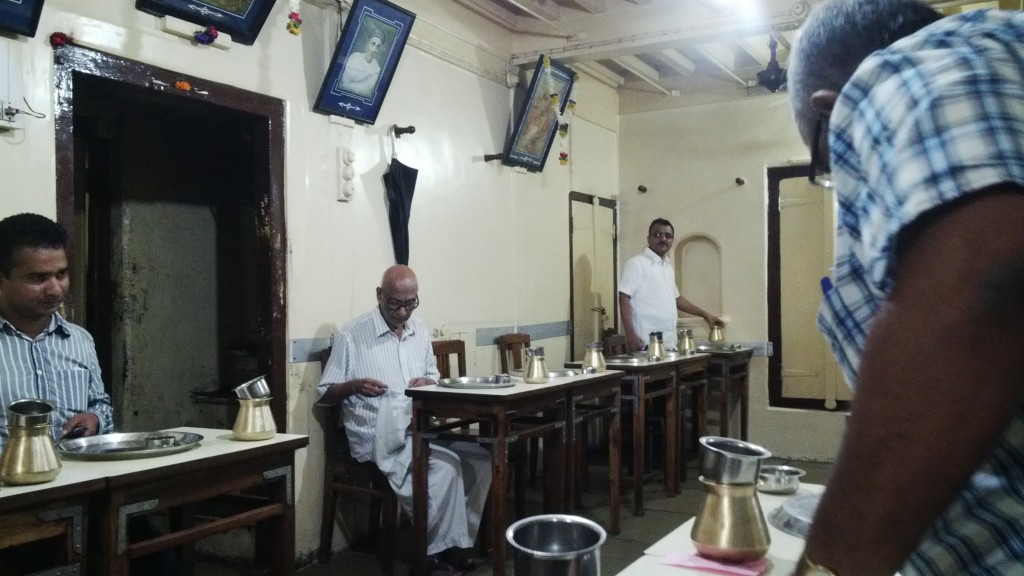 Eating out at Pune means hanging around the vibrant students part of the city, which would be Law College Road and FC Road and then at the slightly upmarket Koregaon Park, to begin with.
Law College Road, Fergusson College Road and around:
Try fantastic home made types South Indian food at Padma Cafe on Law College Road. It's towards the Nall Stop side. Their filter coffee is perhaps the best in Pune (maybe Maharashtra). Try their Set Dosa and Vegetable Sandwiches. Awesome. 9am Onwards only. I think they are closed on Sunday. Kaka Tirr Misal in Karve Nagar is famous.
Girija near Nall Stop is good for their thali and Aam Ras.
Cafe Good Luck on the crossing of Bhandarkar Road and FC Road (the crossing is famous as Goodluck Chowk), has an amazing all day menu. Try the omelettes, the baked beans on toast, the brun (it's an Iranian bread, hard on the outside, soft inside) with Maska (butter). The chai is awesome. You could sit here with a cup of chai while you wait for dinner. They also have a meal spread and you could try various non-veg dishes here.
There's a German Bakery now on Law College Road but somehow we prefer the one on Koregaon Park. Do spend a meal there.
For Maharashtrian snacks try Khadadi at Sadashiv Peth.
Again, on FC Road, try Chaitanya for yummy Punjabi food. Its not really a fine dining place but the food and menu will be worth it. We can recommend the plain paratha with paneer amritsar or some stuffed parathas. And finish it with fruit custard. Or try Shabari on FC Road for its Pune style poha, chai, upama or other snacks.
Wadeshwar on FC Road is awesome for South Indian sneaky food. Their various kinds of dosas and idlis are awesome. Try their Rasam Wada. Or Pesirattu Dosa. Towards Garware Bridge try Yashwant Dabeli : Dabeli is a unique snack made with mashed potatoes, spices and pomegranate inside pao bread.
Hotel Shreyas Vegetarian at Deccan Gymkhana has very good vegetarian. So does Panchvati Gaurav on Bhandarkar Road.
On Tilak Road, try the Badshahi Mess at mealtimes. Simple home made types Maharashtrian food. You will love the simplicity. Bedekar Misal at Narayan Peth is an old haunt.
Narayan Peth has a place called Fish Curry Rice. A must try. Monday closed.
Try the Manohar Fast Food, Erandwane, near Mehendale Garage. Open all days.
In Aundh try Yeti And The Monk for Himalayan/Tibetan/Nepali food.
MG Road and Koregaon Park (Thought not nearby, clubbing them together)
On and near MG Road try Blue Nile for excellent Iranian cuisine. On East Street you must visit George and have their Chicken. And of course Kayani's at East Street for their famous Shrewberry Biscuits and Mawa Cake. While on East Street, do not miss the original Burger King. Not the one from USA. The desi one. They have fantastic burgers. Around the lanes near MG Road, on Dastur Meher Road, Dorabjee's is excellent for a Parsi meal. While ar MG Road, do not miss out on Marz-O-Rin, famous for its sandwiches and cold coffees.
In Koregaon Park, try Dario's. Also try Terttulia for most everything. And Cafe One O Eight (Vegetarian, with eggs, but great fare, and now in a fabulous location). Murphy's has some very nice jacket potatoes and steaks. After a meal go over to Menchies and mix your own frozen Yogurt Dessert. Hang out at Chafa or Butter Brews. Go to Saavya Rasa for Kerala food or Malaka Spice for nice Oriental cuisine and a generally nice ambience. The French Window Patisserie, Great Punjab, Boteco are notable mentions. Not to miss is the original German Bakery in Koregaon Park. Moshi Moshi for some oriental food, I love their Soupy Ramens. Rajasthan Dairy on North Main Road for their awesome Punjabi Food, but it is a dhaba so do not expect fine dining.
Adjacent to Koregaon park is Kalyani Nagar. Try Soy Como Soy for Japanese meets Peruvian cuisine. Kerala Cafe is good for a sit down Kerala meal. There are many cafes too in Kalyani Nagar to hang out in.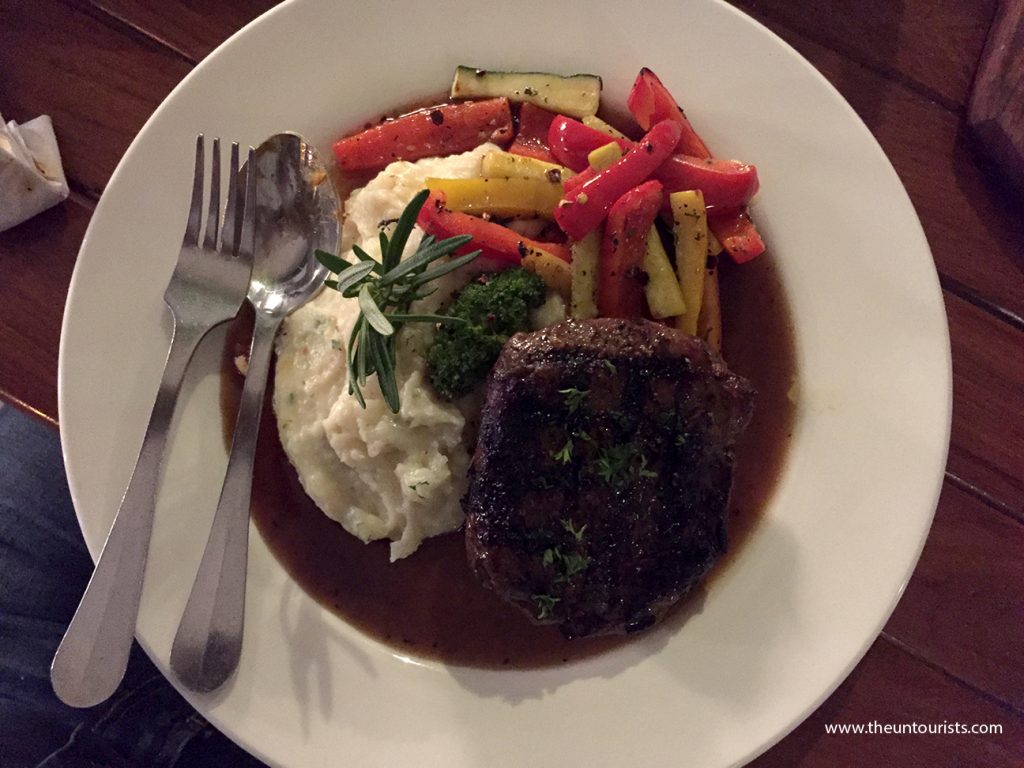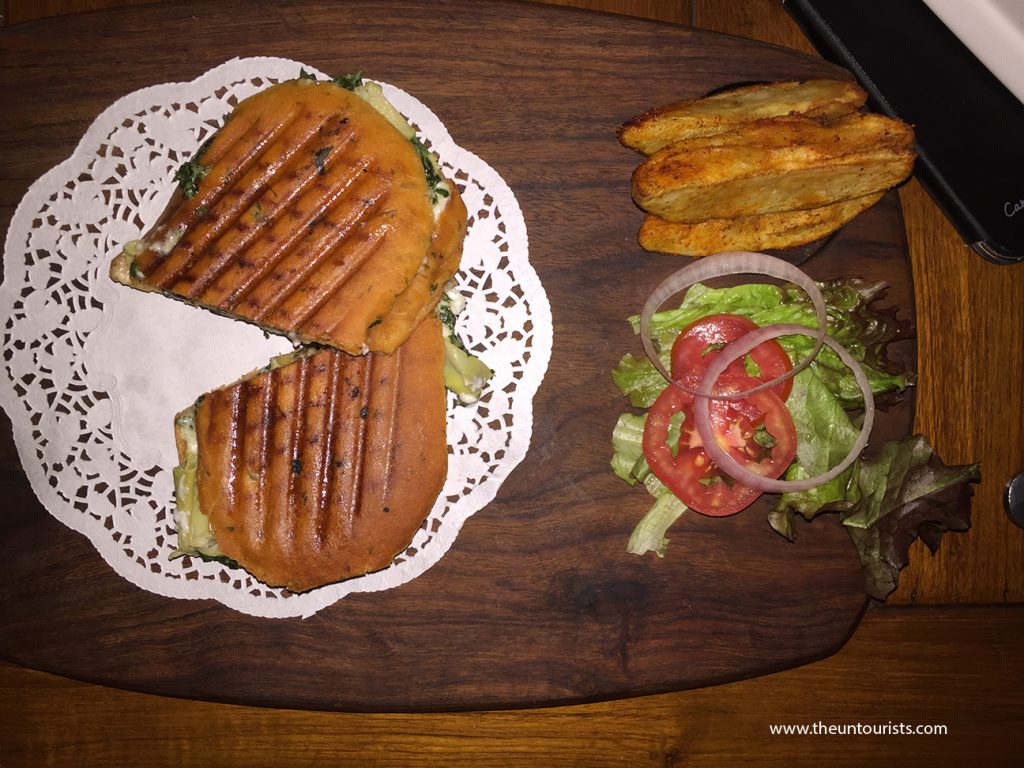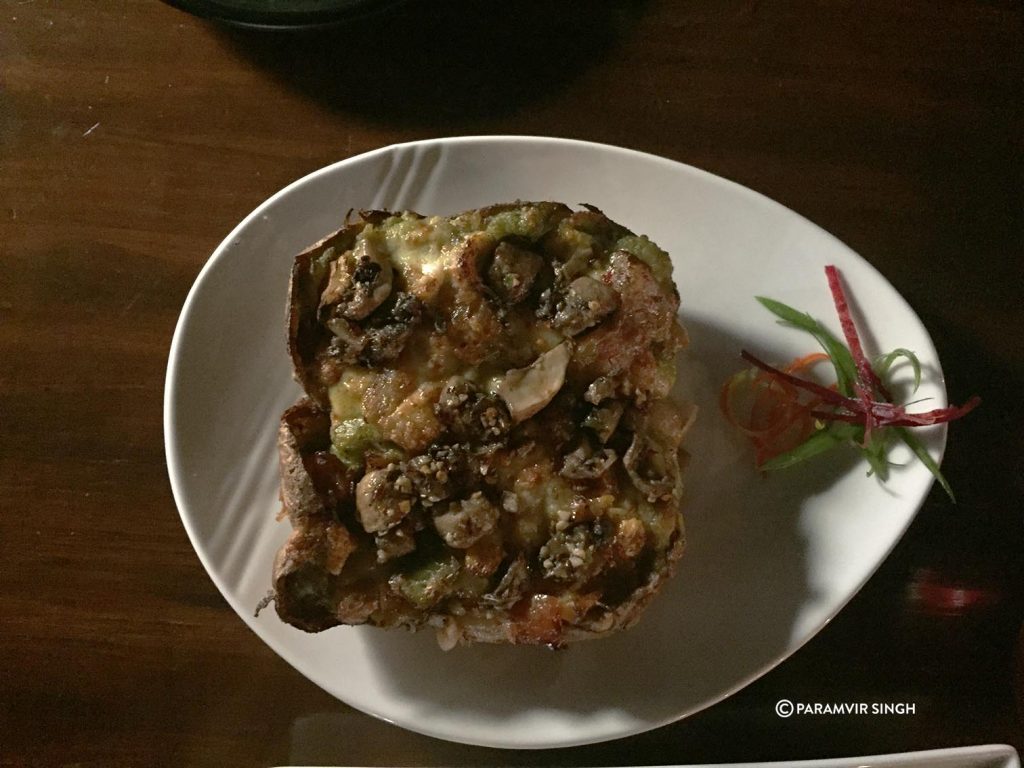 11 East Street Cafe at East street is awesome for all kinds of food.
And there's more…
There is so much more in Pune.
Try Zamu's Steaks and Nandu's Parathas on Dhole Patil Road. Dravida's Bistro is good for it's 'traditional ayurvedic' South Indian food.
Khorisa at Seasons Mall, 2nd Floor, Magarpatta, Pune is great Assamese food!
Head over of Cafe Pondi in Kalyaninagar for a Puducherry inspired menu and ambience. The food is delightfully French meets Tamilian. (I believe this restaurant was shut down recently). Kalyaninagar has many more places.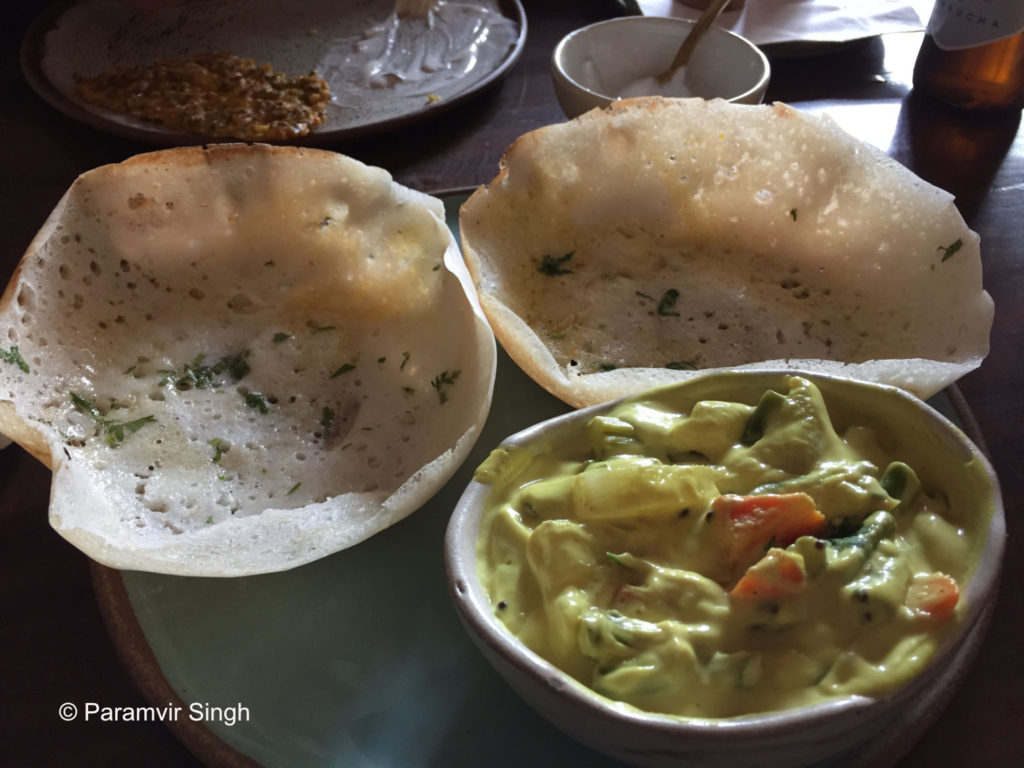 La Petit Amour at Karve nagar Kothrud Bus Stop is amazing small place for Continental. And the prices are very reasonable. And there's generally always parking available nearby. Tiranga on Kothrud is famous for its non-veg fare. Also try Felice Pasticceria in Kothrud. And Ginkgo for some amazing Japanese food in Kothrud. And Barometer as well.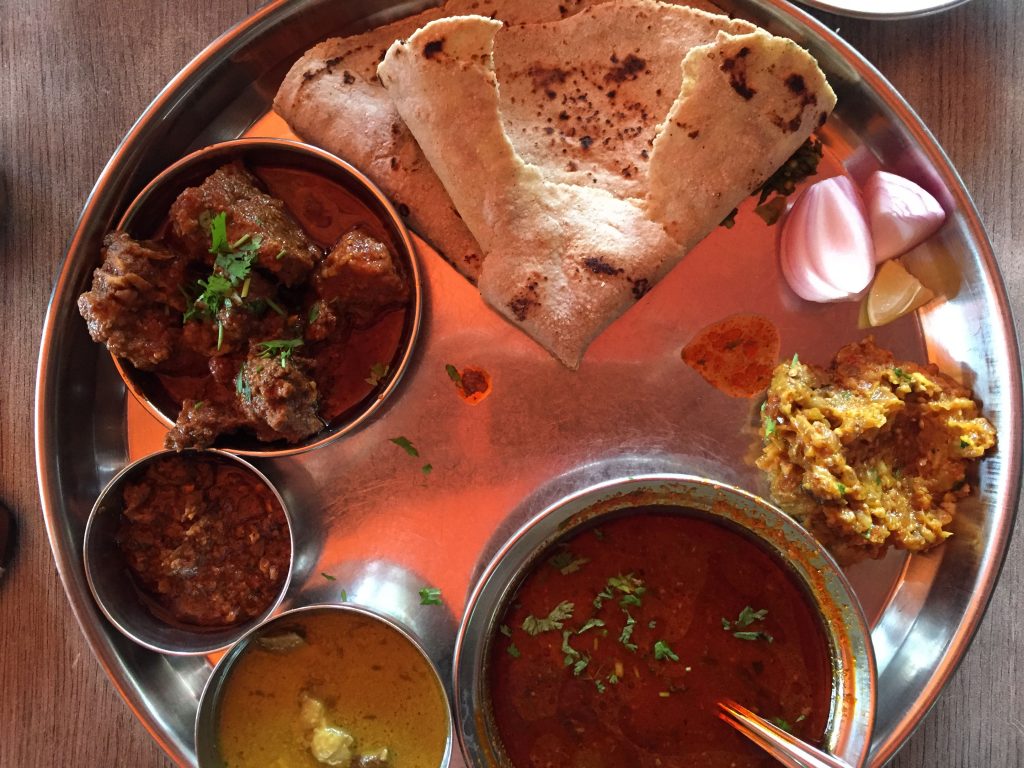 Chul Mutton in Pune near Lakdi Pul is amazing for mutton dishes cooked over a coal fire. Try the mutton (or chicken) thali. Then there is Vohuman Cafe on Sasson Road for another old and iconic Irani Cafe with brun maska and cheese omelettes..
Baner has a whoel lot of options now, and we haven't explored them yet. But try Tokyo Bakery, We Idliwale.
There's so much more. Will keep updating this post.