A home away from home. Tara's Place epitomises the simple words, and is situated in the heart of Jaipur, the Pink City of India. What makes it special is its cozy comfortable rooms, lovely small gardens, interconnecting passages and many relaxing spaces. But what makes it extra special is the company of amazing people who make the Tara's Place: Mrs Beena Mathur and her husband, a retired Lt. Col, Reena Mathur, Meena Mathur and Nihal… Yes they are the most interesting, scholarly, warm and hospitable people who make you want to stay longer than you planned, and that is what we ended up doing.
The biggest reward, apart from the conversations, of course is the food, with the house cook, Anjana churning out Indian delicacies, the tastes that just makes you want for more. Not to forget the fresh salad from the kitchen garden that is dressed in Chikoo's absolutely delicious recipe.
At Tara's Place you wake up to the songs of peacocks that climb up the terrace. And on request may get the privilege of an early morning tour of the heritage city with Nihal's animated narrations of historical facts, allegories and myths bringing the past to life.
What makes Tara's Place endearing is the lovely conversations over tea with its hosts and very interesting travellers and visitors. Wildlife, poetry, history, travelling, you could have an interesting conversation over anything. But if you are the quiet types, stay rest assured that this is the perfect haven you want to be in, for those reflective moods.
For bookings and other information visit Tara's Place online.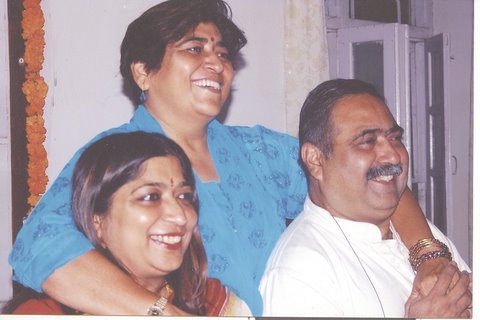 [box type="success" width="100%" ]From Collectorate Circle in Bani Park area, go down Shiv Marg to Shiv Circle (Jaipur Inn). Turn left from Satellite Hospital, crossing Mira Marg to reach tara's Place, diagonally opposite Children's Academy. Tara's Place is 1 km from the Sindhi Camp Bus Terminus, 2 kms from the Jaipur Railway Station and 15 kms from the Airport. The Walled Pink City of Jaipur is in walking distance of 1.5 kms.[/box]