On our way back from Velavadar to Mumbai, we were looking for a stop-over. And we found the enchanting Jambughoda Palace at the Jambughoda Wildlife Sanctuary.
The drive from Velavadar to Jambughoda was mostly ok, with the exception of a detour we made to visit the Vadhvana Wetlands. By the time we left, it was late and we lost the way somewhere in an old town called Bahadurpur. With both Google Maps and MapMyIndia failing us, we took a wrong detour through kuchcha roads in the pitch of dark, heading towards nowhere, until a kind hearted truck driver guided us out. Finally we reached Jambughoda via Bodeli.
The long drive from the main road to the palace passes through a narrow estate drive way, which was pitch dark, and we were wondering if we had reached the right place. But we had.
The beautiful palace lies next to the peaceful sanctuary. The rooms are simple and elegant, and the stay, very serene. One has all the privacy one needs and its an ideal place to go write a book or complete a painting. The Palace, thankfully, doesn't have a 'guest pool' and other such 'resort-like' amenities we avoid. The meals are served in a beautiful outdoor shaded dining area. The food is awesome, and home made. No hotel-type masalas or tastes. The menu is more like 'vegetarian' or 'non-vegetarian', tick your pick, and be prepared for pleasant culinary surprises.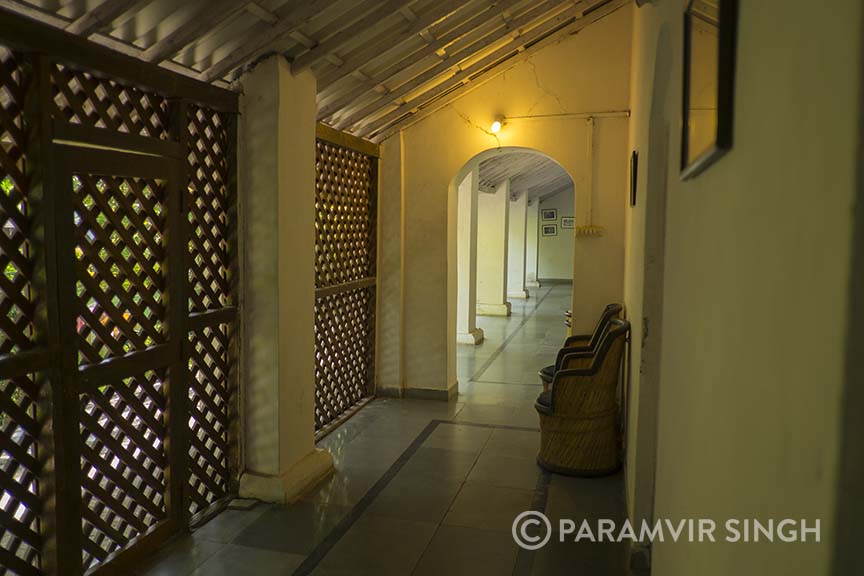 Breakfast at the dining area
The sanctuary used to the private forests of the princely state of Jambughoda, until the conservation oriented erstwhile 'rulers' succesfully requested the government to protect it by notifying it as a Sanctuary in 1990. The sanctuary is home to the leopard, four horned antelope, nigai, hyenas, jackals, the occasional sloth bear etc. "In addition, the sanctuary is also home to a wide variety of snakes including cobra, rat snake, russel's viper and python, and interesting birds such as the Paradise Fly Catcher, Golden Oriole, Tailor bird, etc. During winters, the lakes close-by, attract migratory birds, such as Pin-tails, Teals, Brahminy ducks & the Comb Ducks."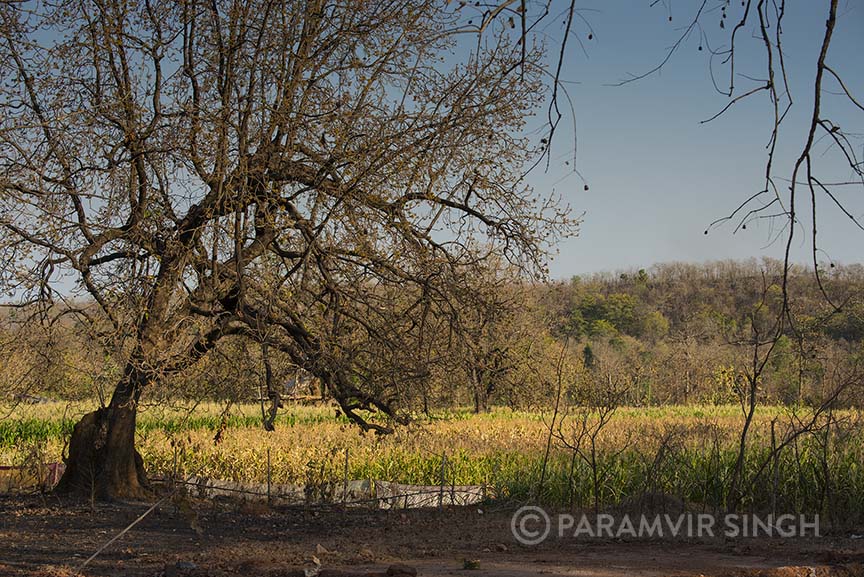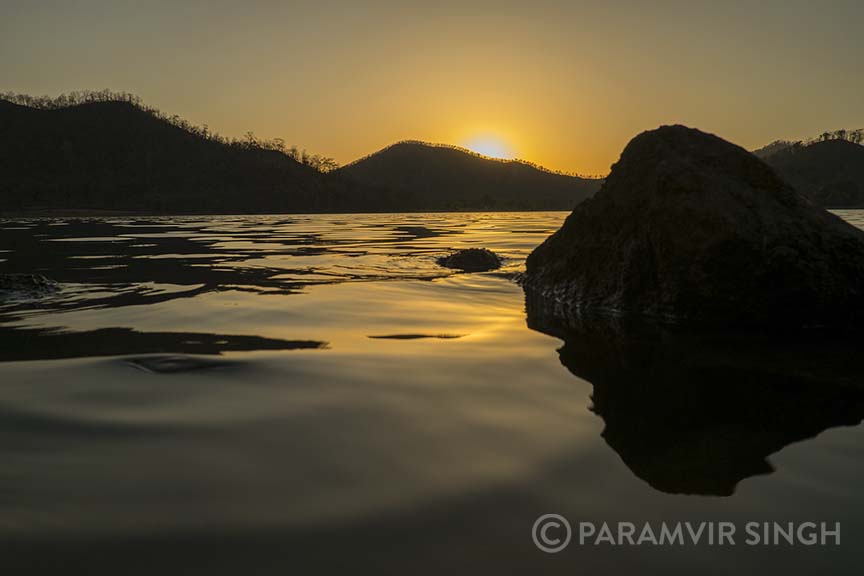 [box type="success" width="100%" ]Jambughoda Palace can be booked via their website. It's an 8 hour drive from Mumbai via NH8 and take a right from Karjan, then go via Bodeli. We avoided the NH8 for a major chunk, and went via Ankleshwar -> Rajpipla. Warning: nkleshwar is a depressing industrial town. While going from Mumbai to Jambughoda you can also take a right from Navsari on NH8 to Bardoli, Mandvi (over the Tapi river), cross Rajpipla on your left, then via Gurudeshwar, and Bodeli to Jambughoda. This route is more rural roads, has the potential to be scenic (especially since it passes next to Shoolpaneshwar Wildlife Sanctuary just before Rajpipla) but may also slow you down.[/box]