The Aravalli Hills of Rajasthan hold many a treasure, and Kumbhalgarh Fort is one such prominent gem. Built during the 15th Century by Rana Kumbha, it is the birthplace of Maharana Pratap Singh. It is now a World Heritage Site. It also has an over 32 km long wall, making it perhaps the world's second longest wall (after the Great Wall Of China).
During one of our Rajasthan road trips we had stopped by Kumbhalgarh to have a quick look and meet a friend. We wanted to try the Walk The Wall Challenge but couldn't because of lack of time. The fort is surrounded by the Kumbhalgarh Wildlife Sanctuary. With wild life including wolfs, leopards, sloth bears, hyenas, jackals, jungle cats, sambhars, nilgais, chausinghas (the four horned antelope), chinkaras and hares, we really wanted to spend more time here, but perhaps on the next trip.
Built at an altitute of 1100 metres above sea level, Kumbhalgarh Fort is very pleasant and breezy at the top. It's some 82 km from Udaipur. Like most of Rajasthan, the best time to visit is winters, staring around late October till about March. The Rajasthan Tourism Department runs an Annual Kumbhalgarh Festival in the month of March. A search will reveal plenty of stay options.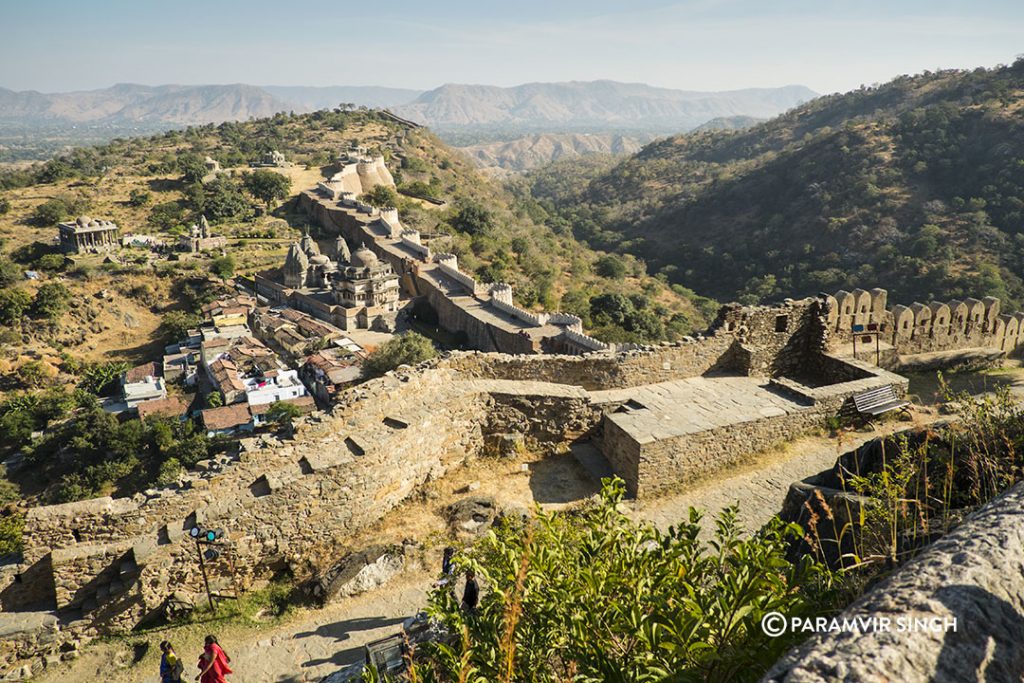 [box type="success" width="100%" ]How to reach: Kumbhalgarh is some 80km from Udaipur which is well connected by road, air and rail. From Jaipur, the distance is about 340km.
Where to stay: A simple search will show up plenty of stay options in Kumbhalgarh.
What to do: Visit the fort, spend some good time inside it. You should be done in half a day. You could hike the walls, and do visit the wildlife sanctuary around it. It's an excellent place for birding. [/box]