We were traveling to London for a film and had only a couple of days off.  However, not wanting to miss out on Scotland, we decided to visit Edinburgh, the City of Castles.
After plenty of searching online, we found the charming  Teviotdale House, a fine example of a Victorian Edinburgh town house, built in 1890. To add to the charm, the rooms were very pretty with floral wallpaper and the breakfast, delicious!
The next morning, stepping out, we saw the most beautiful thing about this city is it's architectural charm.  Wherever you look,  houses are splendid, there is history and heritage all around, lots of cultural activities, great food and nice long walks. In addition, Edinburgh is home to many film, book and music festivals and has a vibrant theatre scene as well. Since we had only two days, we decided to walk through the old city.
Like most beautiful places, Edinburgh is best explored on foot, and we have dreams of returning for a longer stay.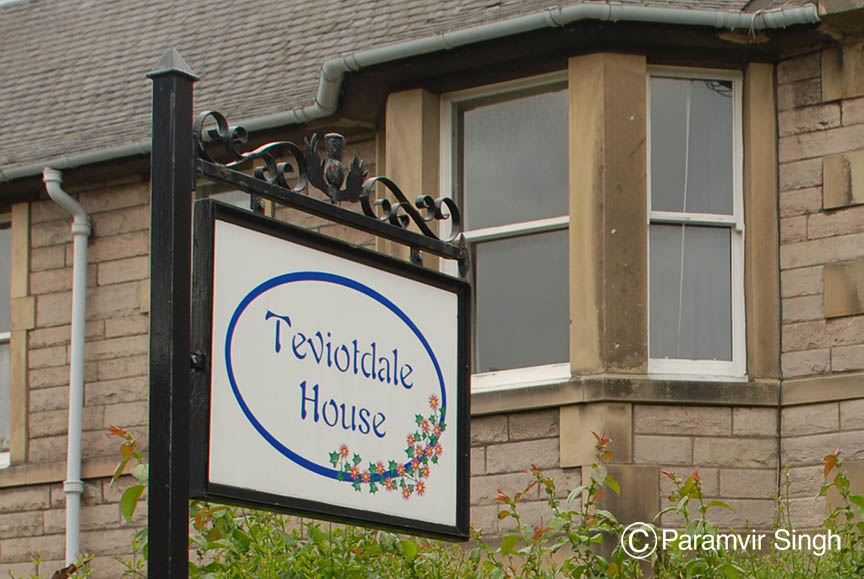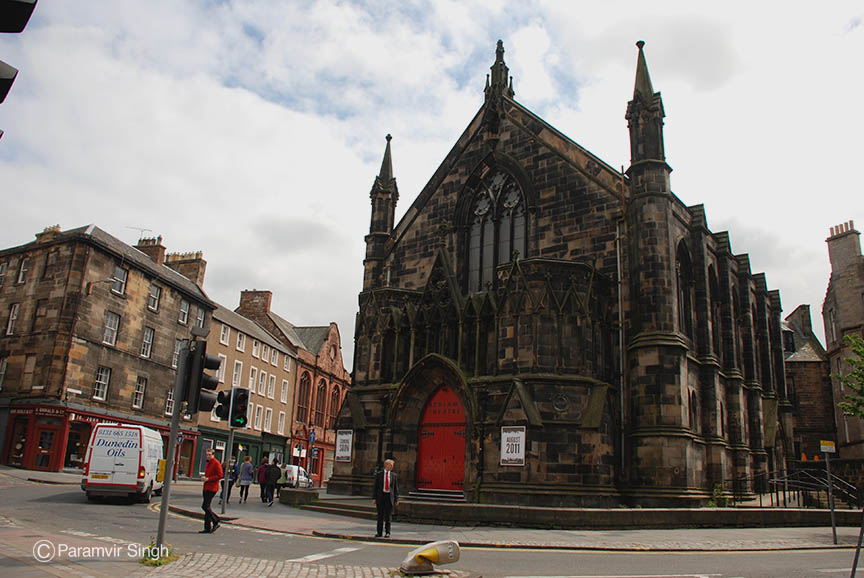 Bedlam Theatre is a unique, entirely student-run theatre in the centre of Edinburgh. Clearly visible from Edinburgh's Royal Mile in the heart of the city, Bedlam is a fully operational 90-seat theatre housed in an imposing neo-gothic church. Bedlam Theatre is both a listed building and a historical landmark – a unique space and community where students maintain the building themselves throughout the year.
Greyfriars Kirkyard is the graveyard surrounding Greyfriars Kirk in Edinburgh. It is located at the southern edge of the Old Town, adjacent to George Heriot's School. Burials have been taking place since the late 16th century, and a number of notable Edinburgh residents are interred at Greyfriars. The Kirkyard is operated by City of Edinburgh Council in liaison with a charitable trust, which is linked to but separate from the church. The Kirkyard and its monuments are protected as a category A listed building. We saw many graves of people who had died in India.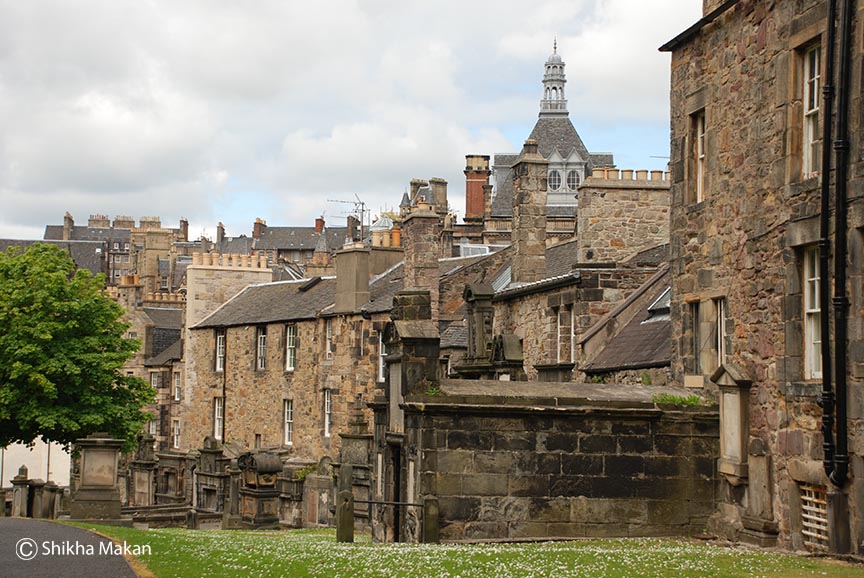 The Lawnmarket is supposed to be the oldest part of the old city. Originally, this area was the  'Land Market', where locals sold produce of the land. It came to be known as Lawnmarket because of the way Scots pronounce 'Land'.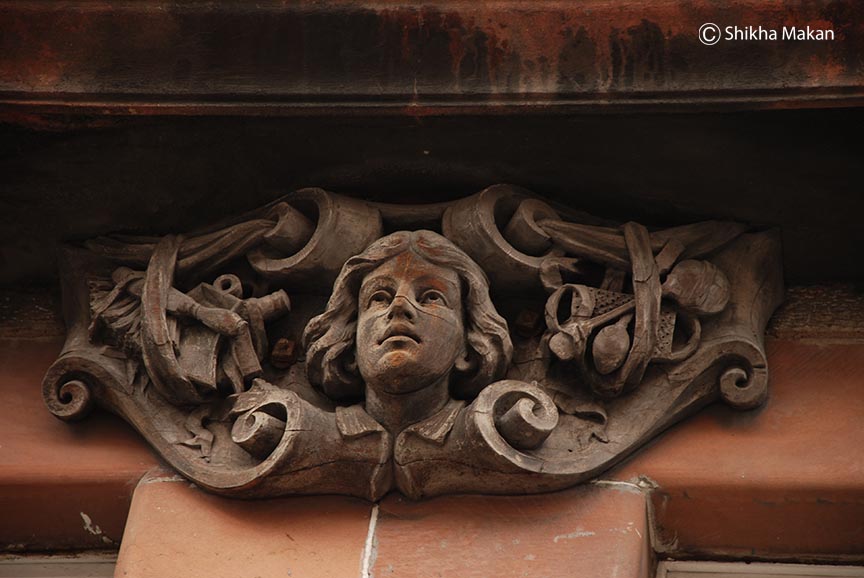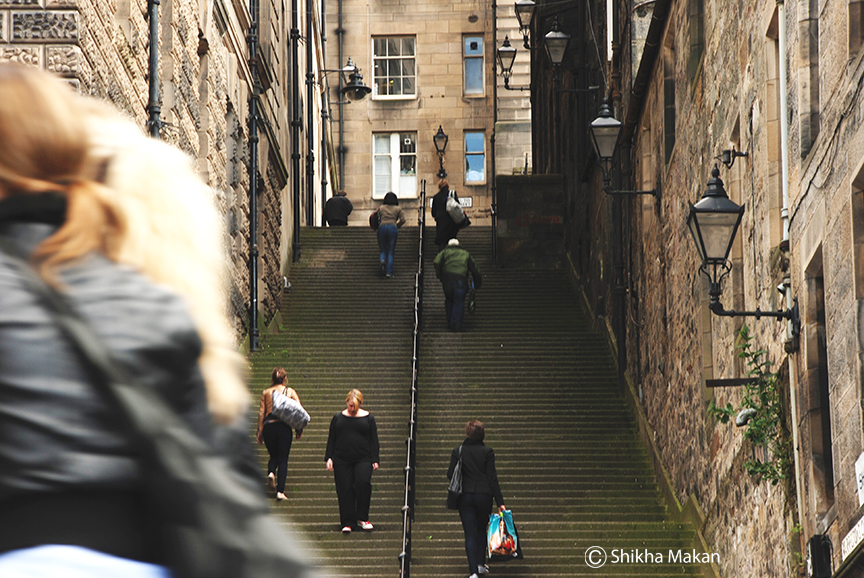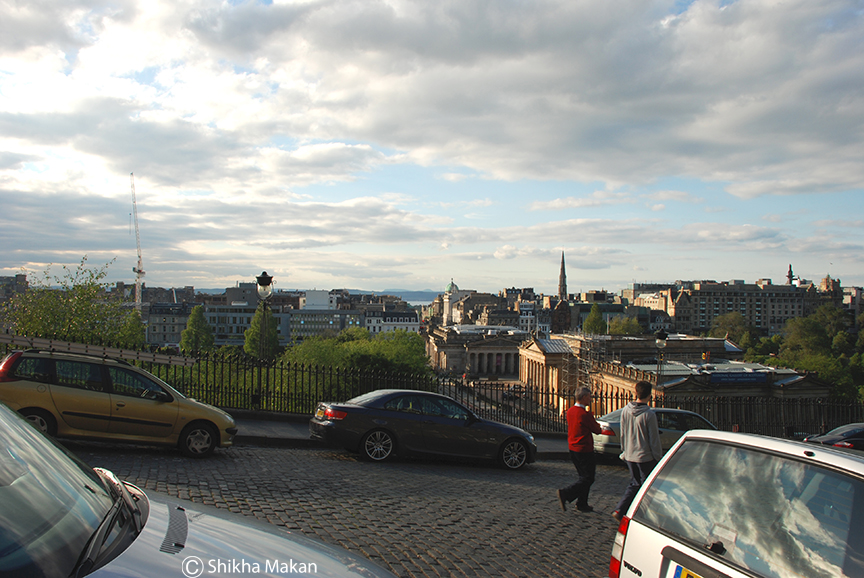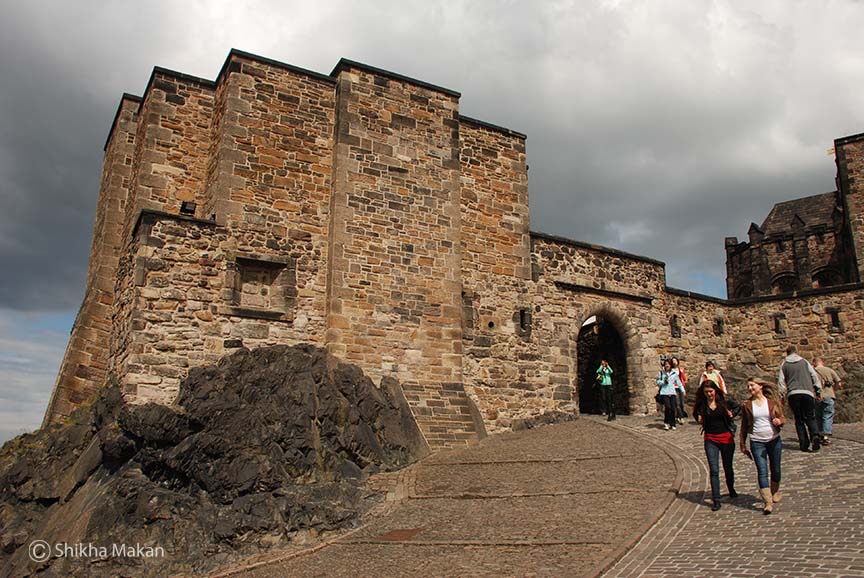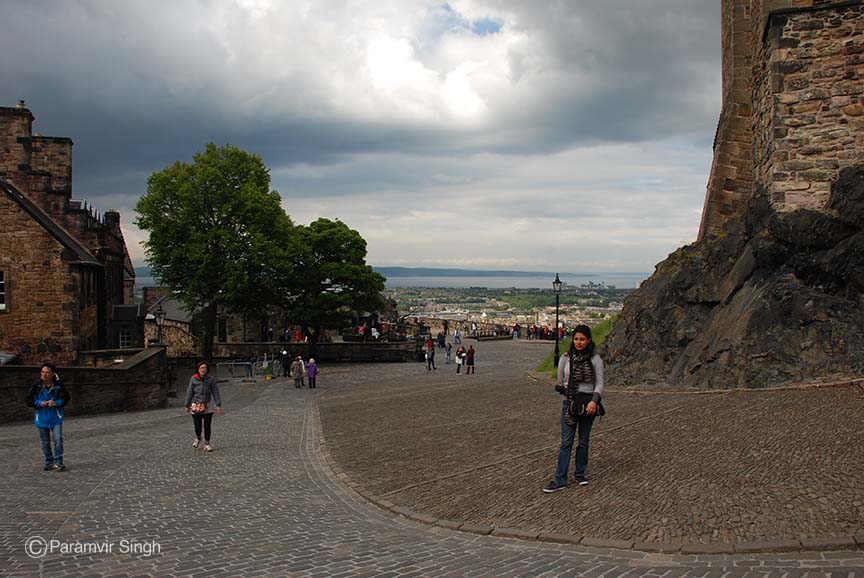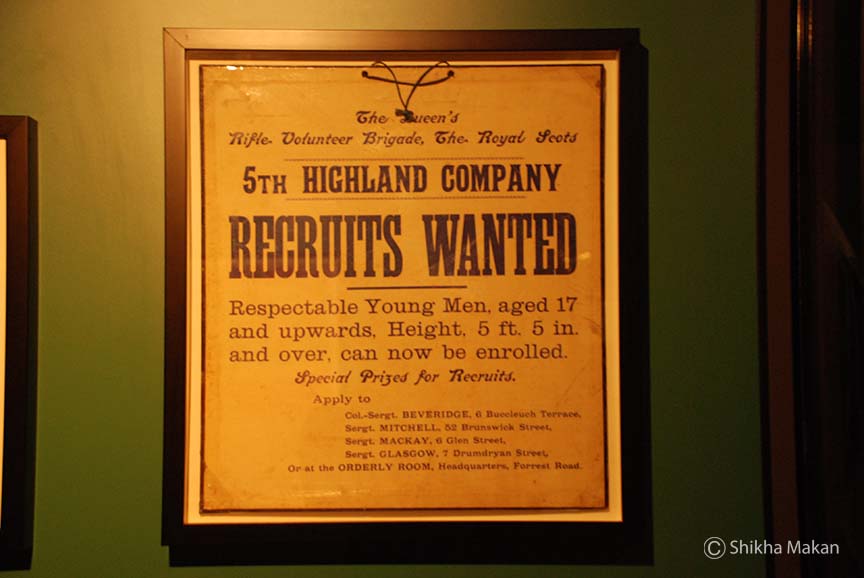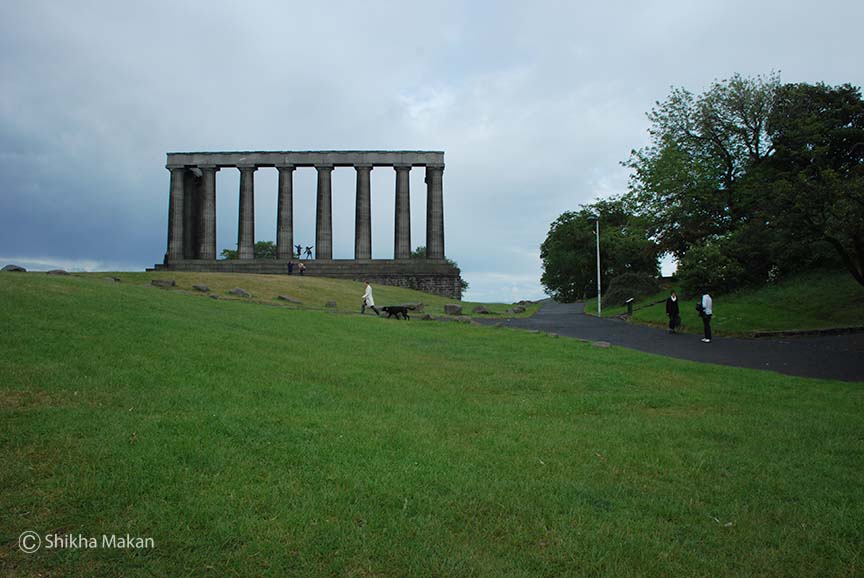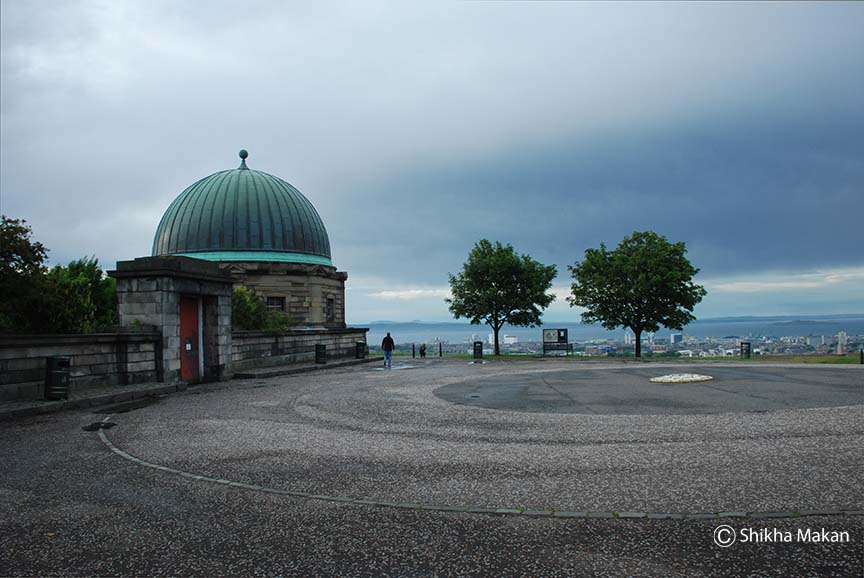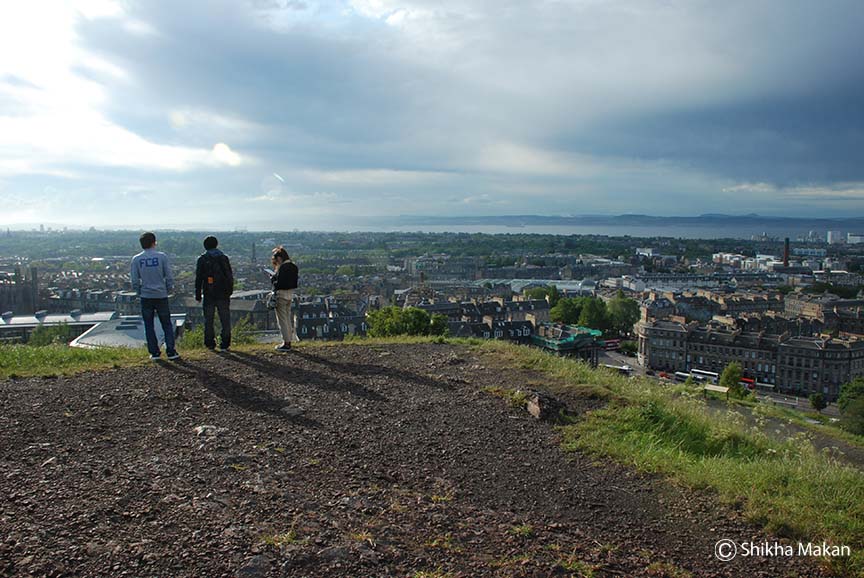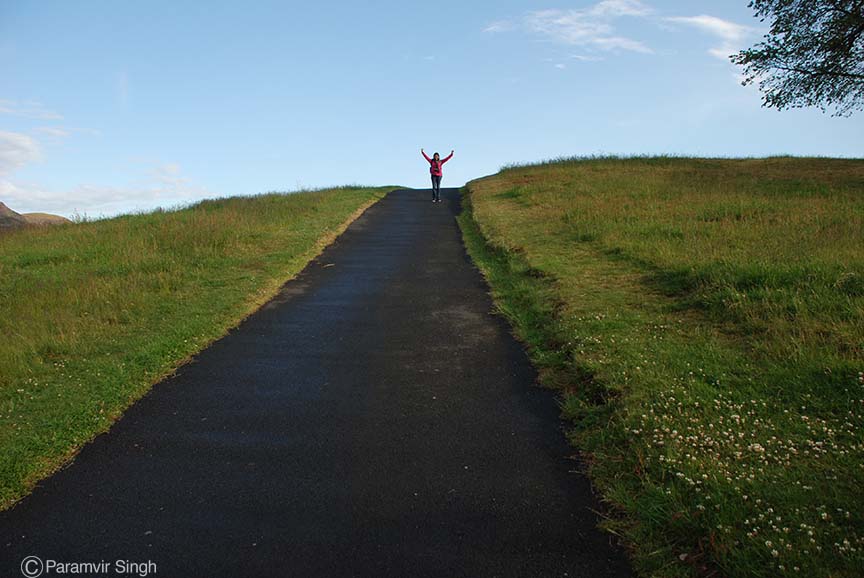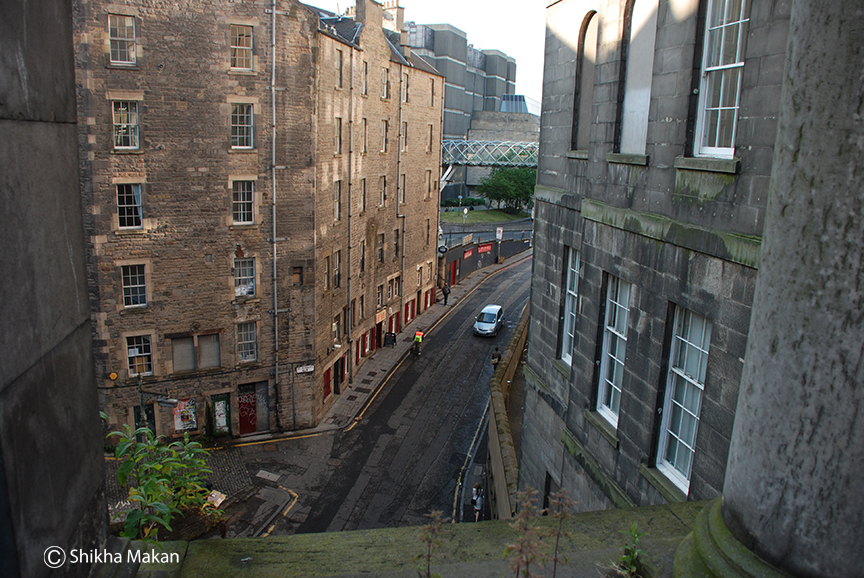 [box type="success" width="100%" ]How to get to Edinburgh: We took an affordable flight from London to Edinburgh (I forget the name of the airlines). They also have a bus service, and we would have loved to take it to see more of the countryside, but we had very little time on hand. Where to stay: At Edinburgh, we stayed at the Taviotdale House. Its a lovely heritage B&B guest house, located only 10 minutes from city centre. [/box]