Perhaps one of the most culturally rich and significant cities of the world, Berlin has in many ways shaped a lot and gone through a lot as well. First documented in the 13th century, and founded at the crossing of two important trade routes, Berlin became the capital of the Margraviate of Brandenburg (1417-1701), Kingdom of Prussia (1701-1918), German Empire (1871-1918), Weimar Republic (1919-1933), and the Third Reich (1933-1945). It was bombed out in the World War II, split into two with a 96 mile long wall becoming a symbol of the Cold War, and then re-united, thereby symbolically ending the Cold War, and uniting a Germany split by Allied Powers after the World War II. It has now become the cultural (as well as political) capital of Germany, and perhaps an important one in the world as well, with its vibrant art, music, movies and startup scene.
When visiting Stuttgart, we were sure we wanted to visit Berlin as well. A big multicultural city, Berlin is also kind of artsy and hence a little bohemian. It is one of the largest startup capitals of Europe. There is a wide choice of food, music and party for every taste and budget.
What to do in Berlin?
We decided to stay in Berlin's Mitte district in the hotel Lulu Guldsmeden located in a building made in 1850. The Mitte District is the first and oldest district of Berlin City. It encompasses the historic core of Berlin City and includes landmarks like the Museum Island, Reichstag, Potsdamer Platz, Alexander Platz, Berlin Hauptbanhof, Checkpoint Charlie (Berlin Wall), Brandenburg Gate, etc. Plus lots of nice cafes and restaurants. Because of its rich history and culture, we were sure this is where we wanted to stay.
What strikes you is the magnificent architecture and its sheer scale. The older buildings are like monuments, built carefully and with love. You cannot but help think of all that this wonderful city has gone through. During the second world war, the British dropped over 45,000 tonnes of bombs on Berlin, the Americans, around 25,000. A lot of the standing buildings were destroyed. At the end of the war, the city was split, the Berlin Wall built. But thankfully freedom and resilence shone through, the wall was brought down and Germany united once again!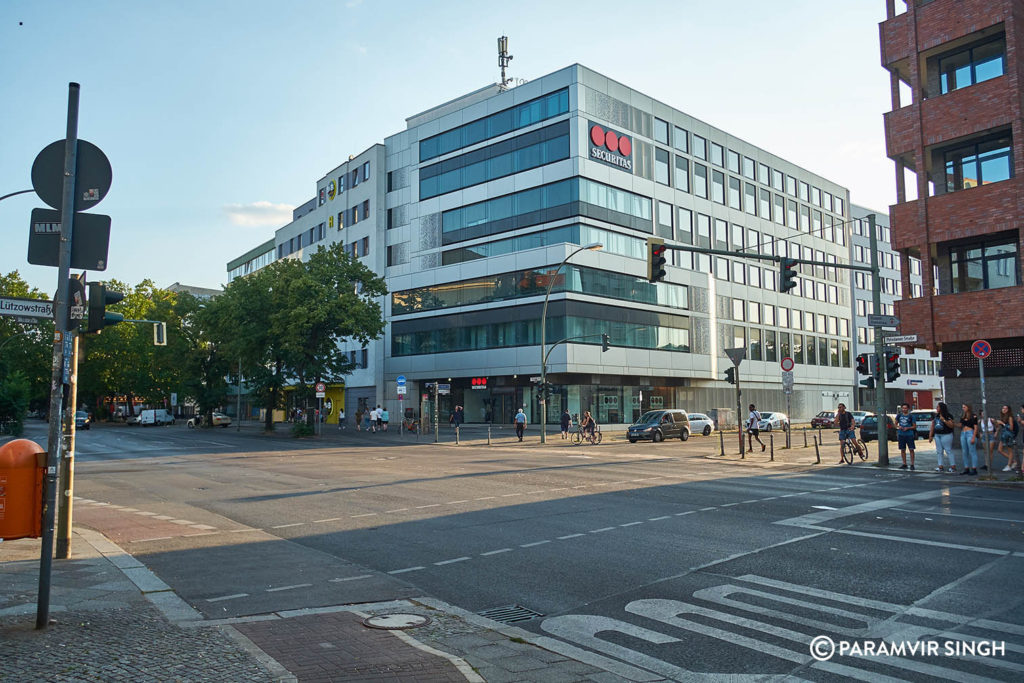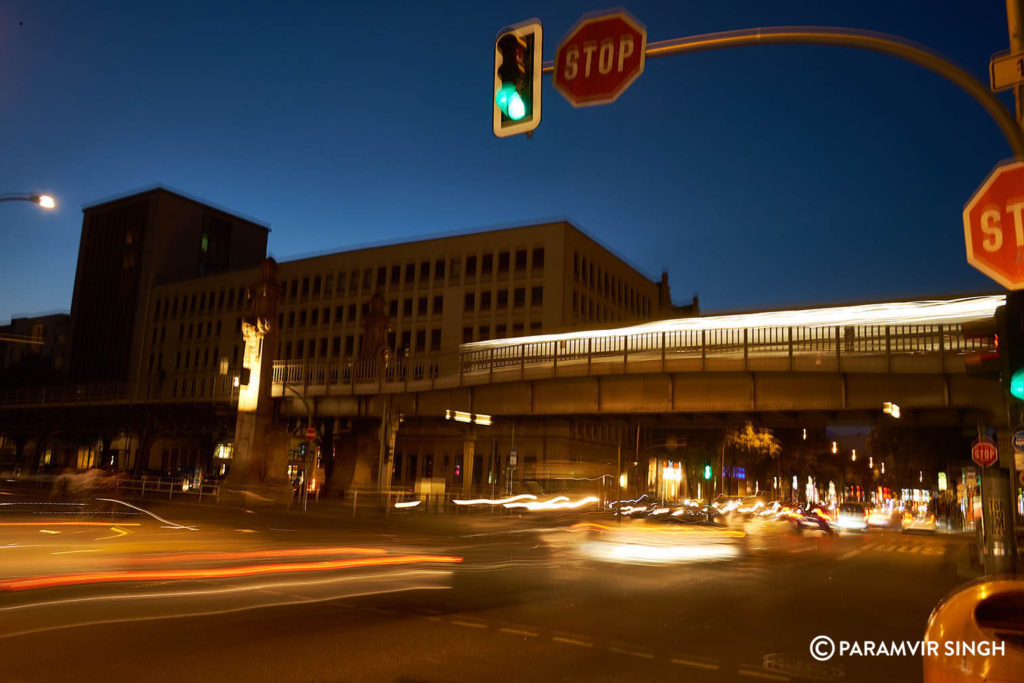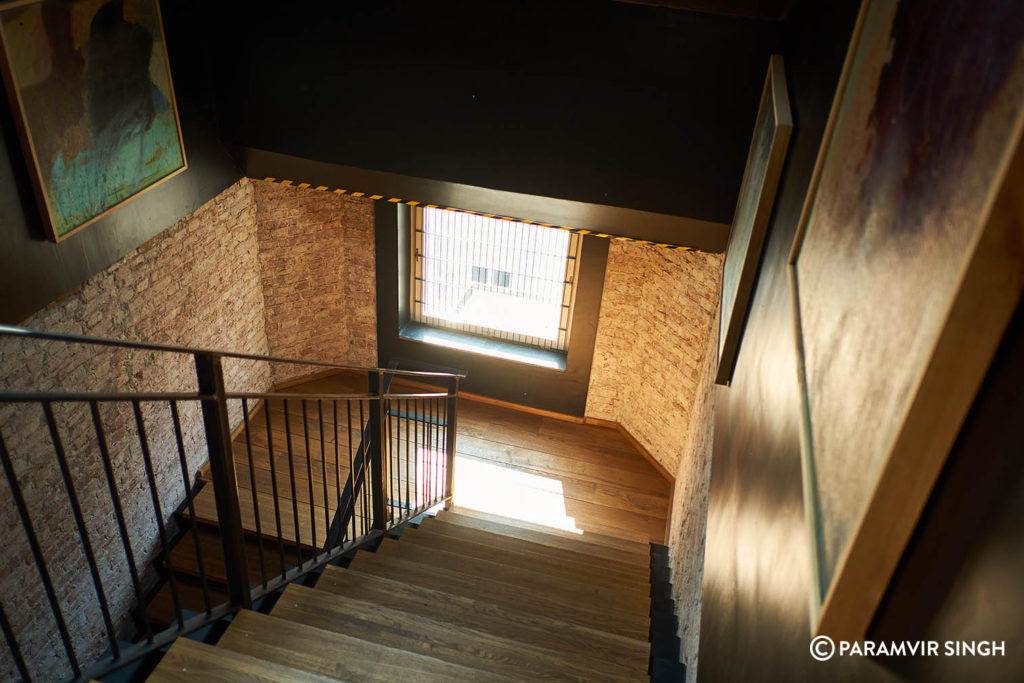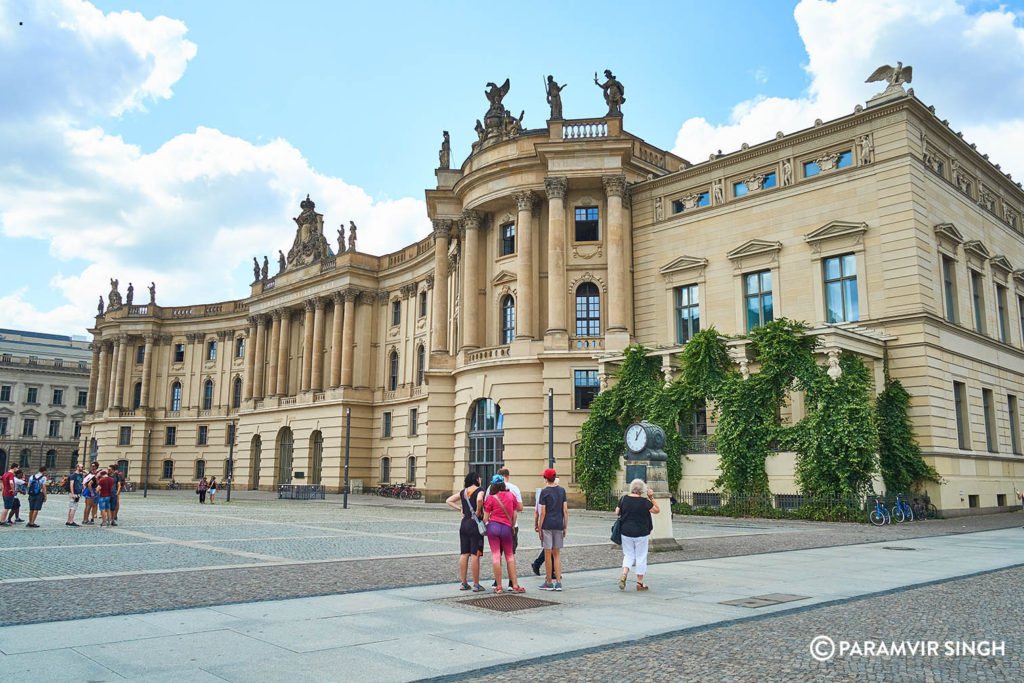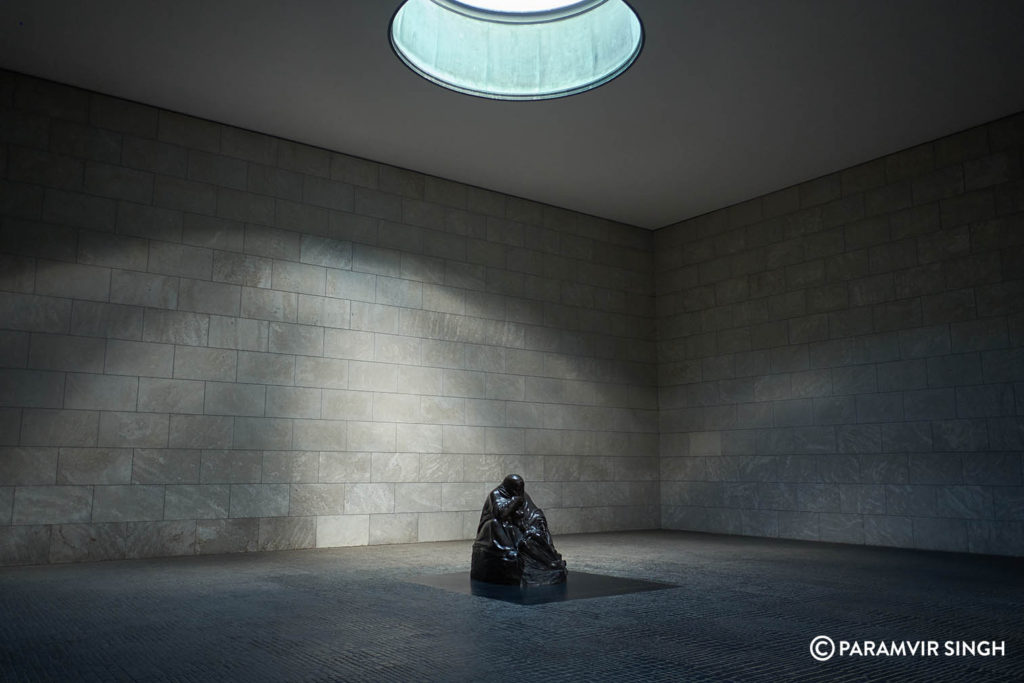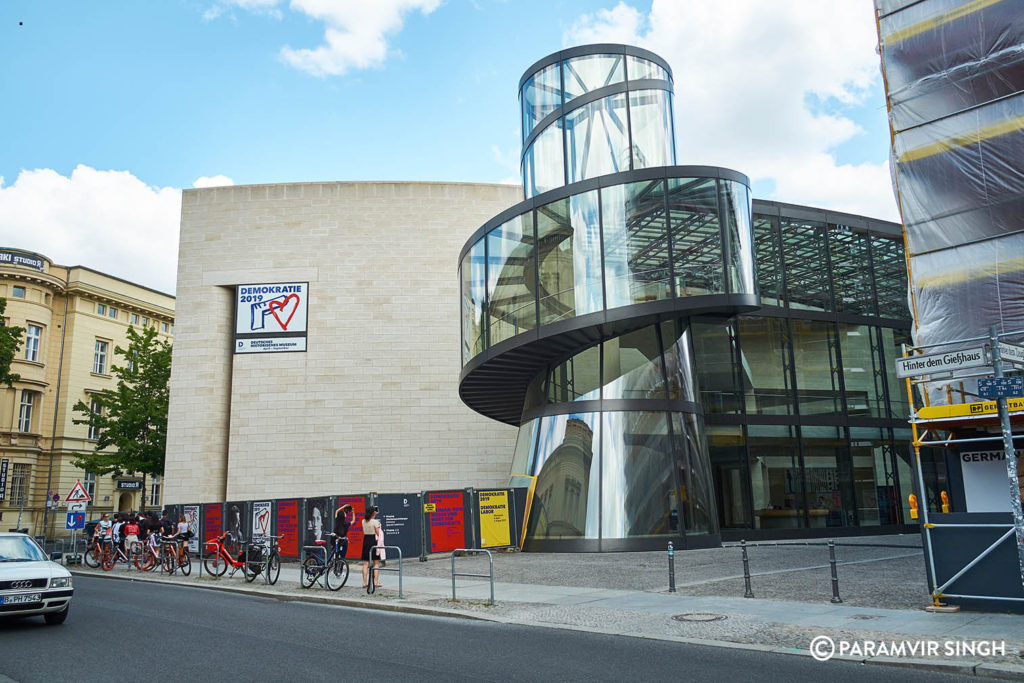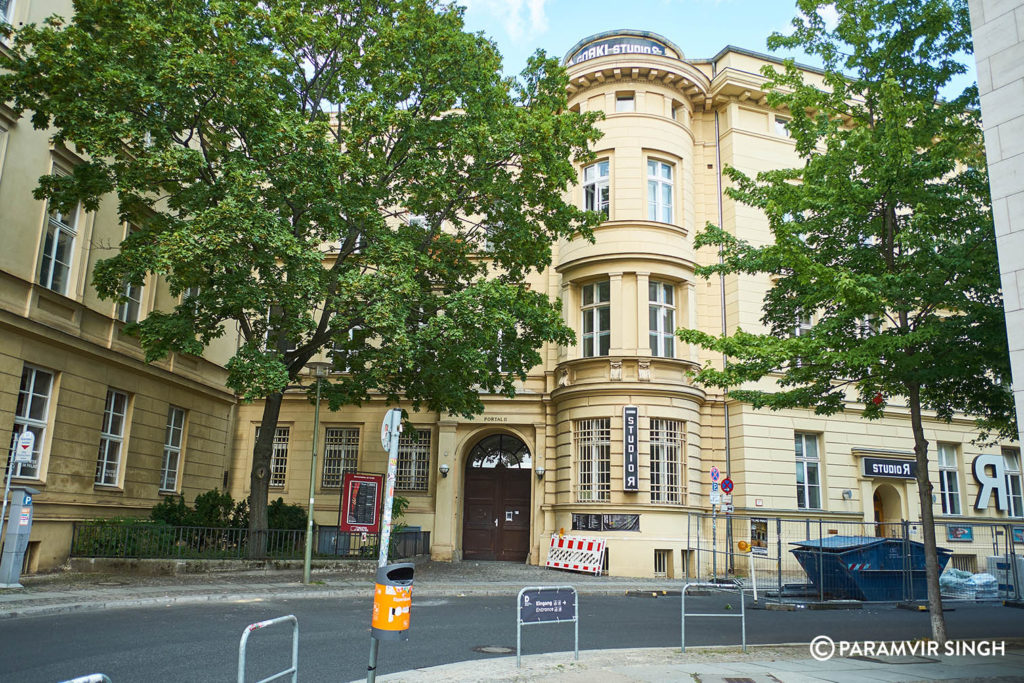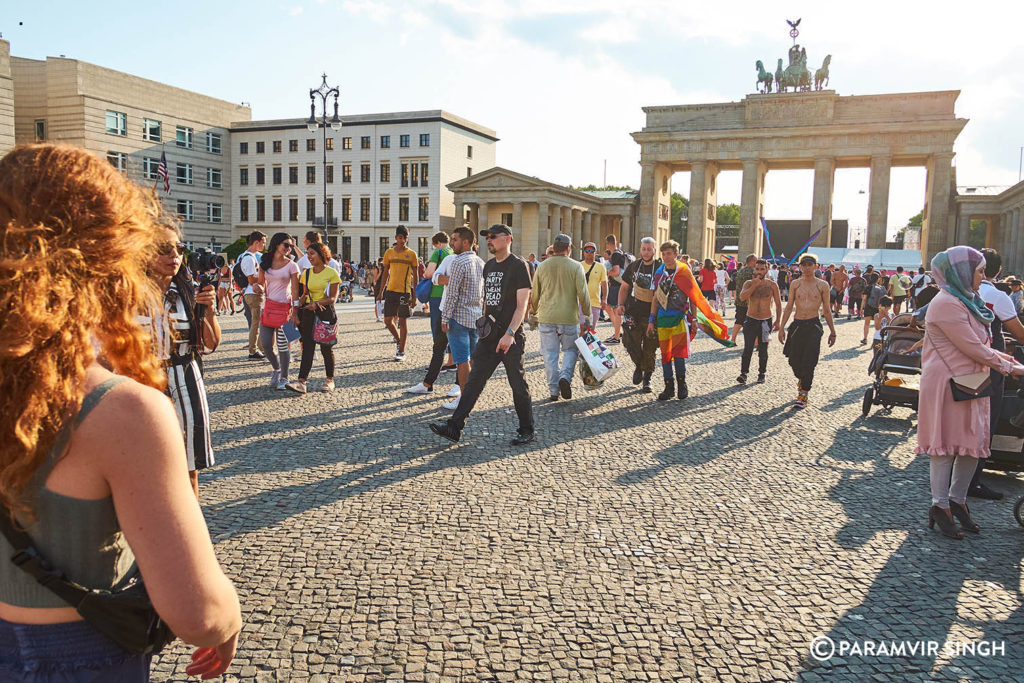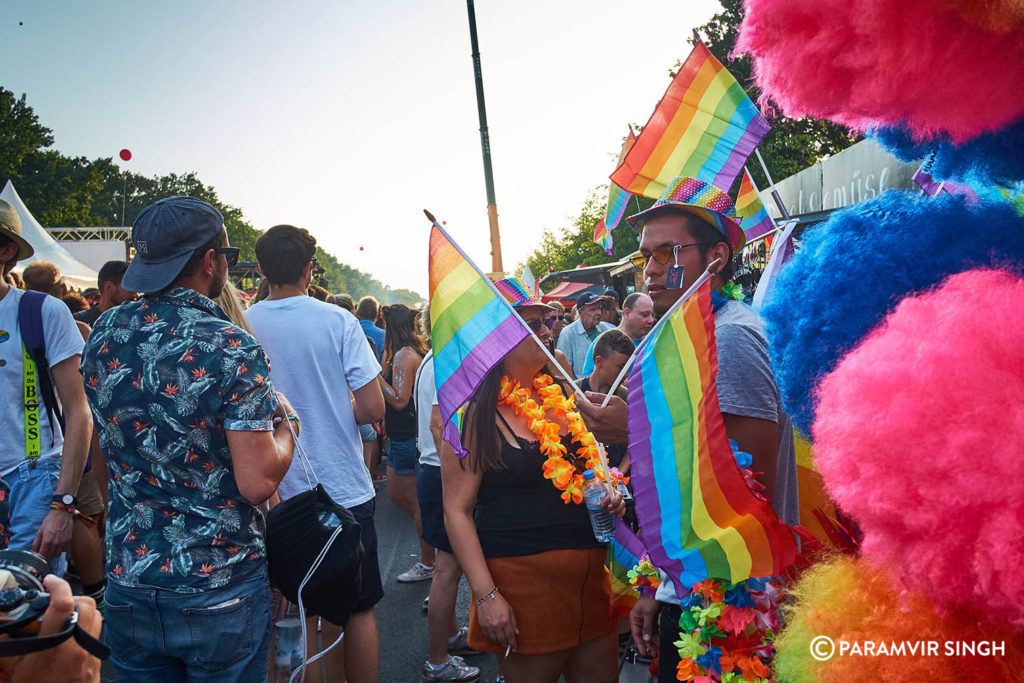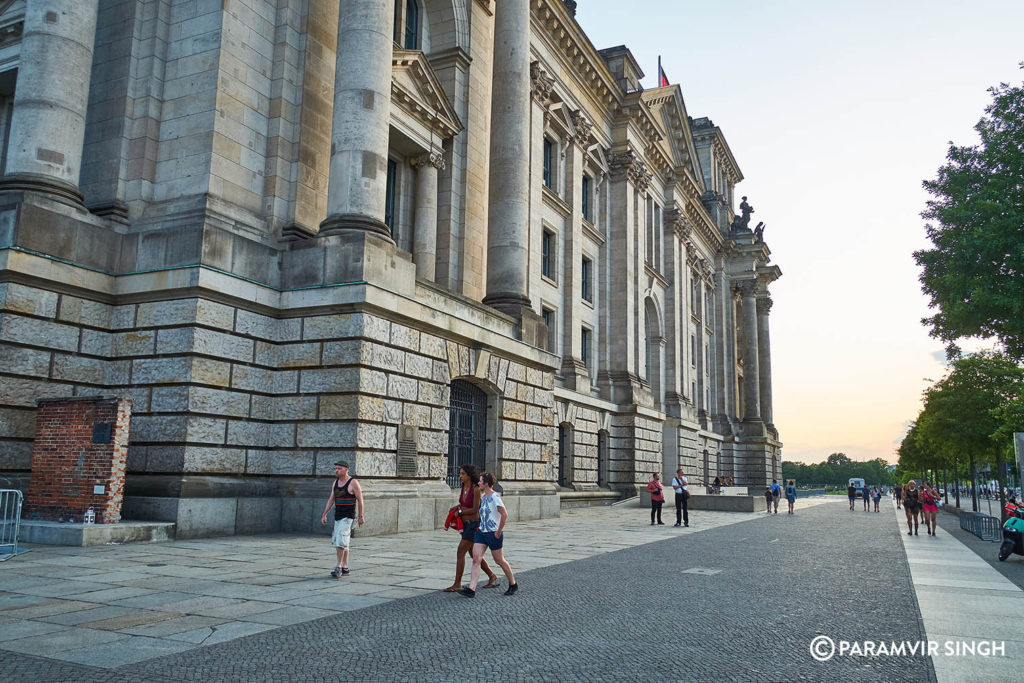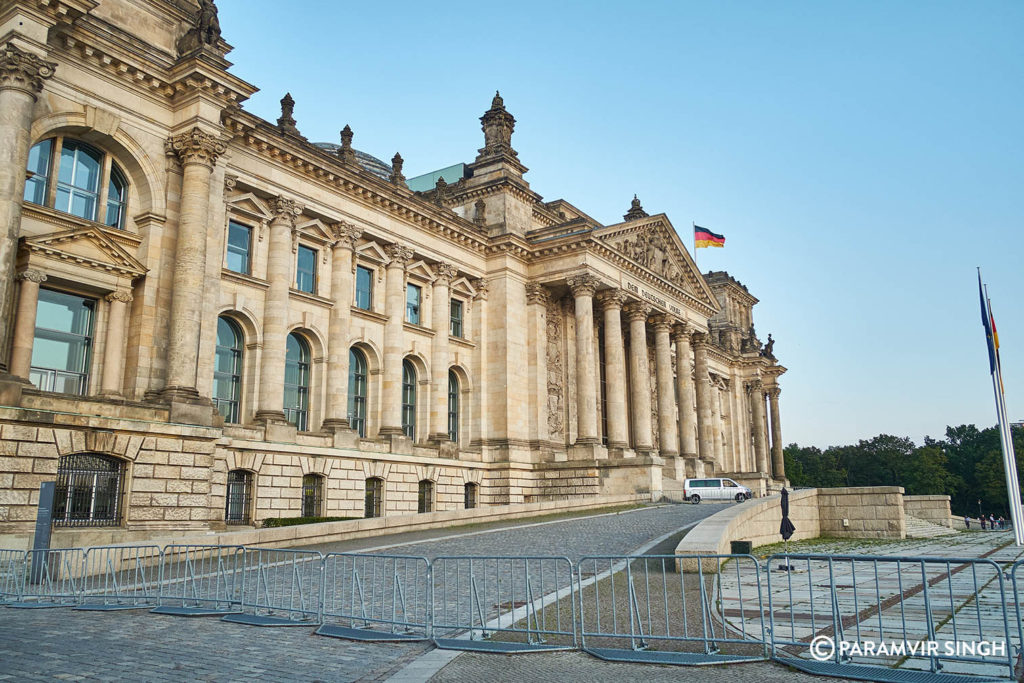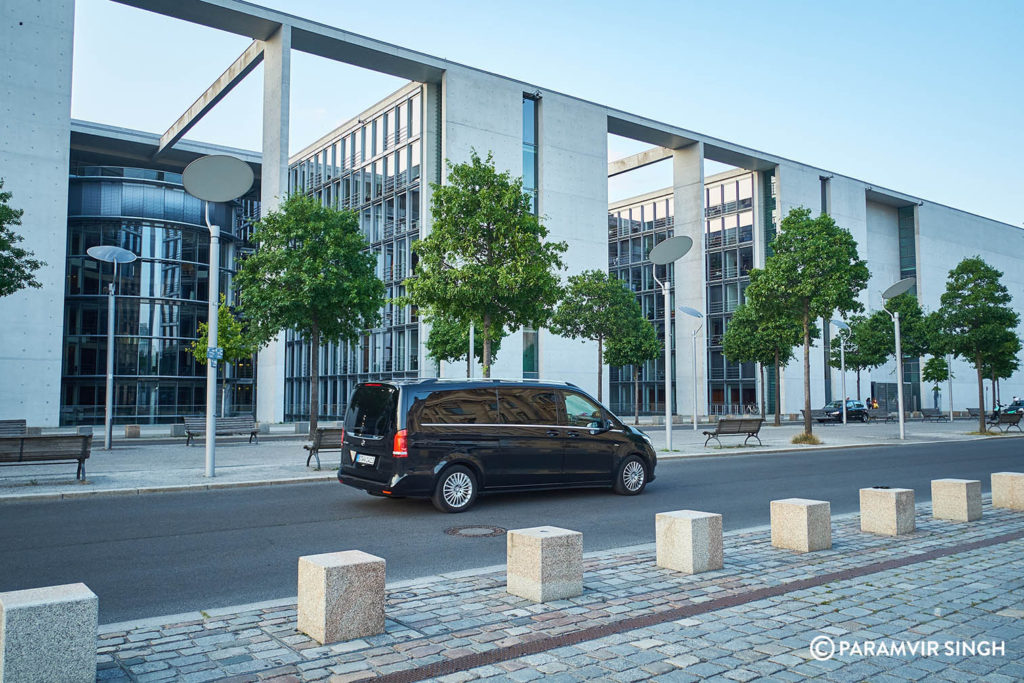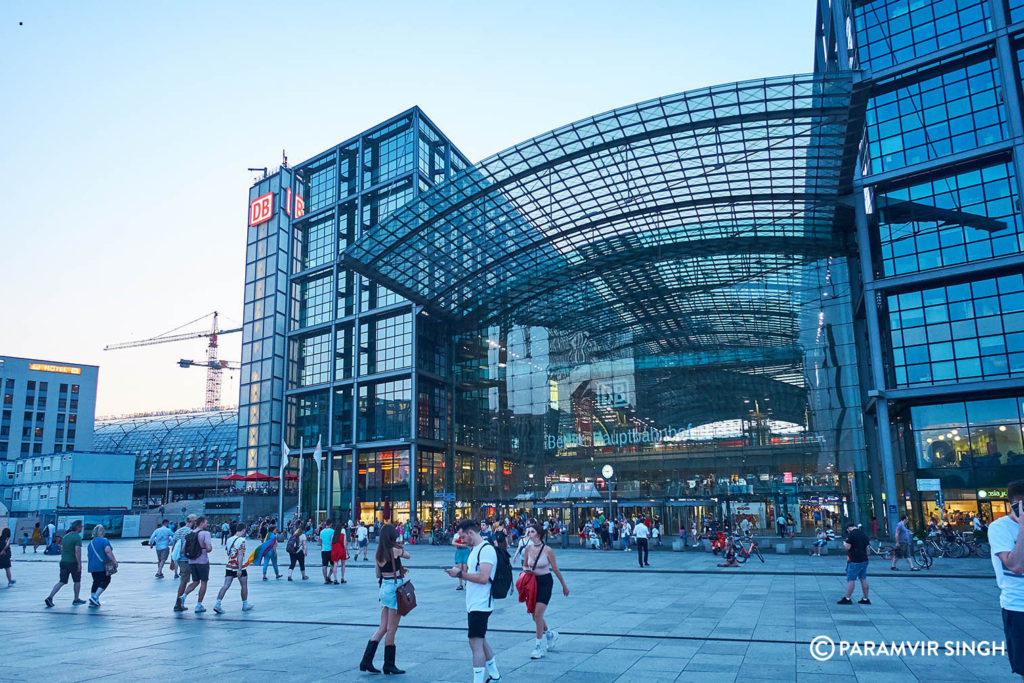 What's the best time to visit Berlin: Summers (July – August) can get very warm, so make sure you book a hotel with air conditioning. Spring (20 March is the official start of Spring) and Autumn are lovely. Autumn brings many colours, leaves rustling under your feet and also some rain. The days end earlier too. Winters can be very cold, with frost and snow, but have their own charm. There is a wonderfully joyous feeling, shopping in the Berlin Christmas Markets. Go for a walk in the Grunewald Forest. Berlin is lovely throughout the year, just be prepared.
Is Berlin Expensive: Not very. There are plenty of stay options to suit every budget. The public transit system is excellent and one ticket of around Euro 2.90 gives you 2 hours of travel time (in one direction only). Buses and trains cover practically the entire city. And the rest can easily be done walking, which is more fun way to soak in a city. If you are upto it there are plenty of electric scooters to hire out that will take you around the city. Eating out is also possible in almost every price bracket. A lot of Turkish/Mediterranean places have very affordable food (Doner Kebabs are yum, filling and affordable, or try various Falafels), while there are many options of expensive fine dining. Since Berlin is a melting pot of cultures, many different types of cuisines can be found. We ate German (of course) Turkish food, as well as Vietnamese.
There was so much to see and do in Berlin, we have promised ourselves another trip. We see more of Berlin from this trip, in the next post.