October breeze. Full moon nights. And the songs of the desert! These words may portray a festive mood but the actual experience is truly beyond words.
Jodhpur RIFF (Rajasthan International Folk Festival) has been our musical retreat for the last two years. This is really a soulful music festival away from run of the mill electronica, rock-metal clones, or mainstream tunes. The curator tastefully brings the best of folk musicians from across the world and into a unique fusion with the traditional artists of Rajastjani folk, the Langas and the Manganiyars. You can imagine a beautiful confluence of west and the east , the Sarangis and the Guitars, Rabab and Jazz, Morchang and Violins! Different artists, languages, instruments and music genres meet and jam on the main stage.

The Maharaja of Jodhpur, Gaj Singh, also the patron of the festival opens the majestic Mehrangar Fort, all day and night for the music lovers during this 5 festival days. Experiencing the gorgeous fort at night and overlooking a twinkling  city is an additional high!  The venue for different performances keep changing from inside the fort to the architectural landmarks around. Every moment, the reverberating voices of the Langas against the tall walls of the fort, lit by a full moon, truly becomes a goose bum experience. As the music resounds, you find yourself, humming, foot tapping, totally soaked in! And if you are lucky you may get to share a moment with Mick Jagger, the International Patron of this wonderful extravaganza.
But the most amazing part of this festival is the performance at dawn! At midnight we move to Jaswant Thada, a memorial built by Maharaja Sardar Singh, with beautiful and intricately designed cenotaphs and tombs, in memory of the departed. The view of the fort from this vantage point is absolutely ethereal. We wait there until the first rays of the sun shines upon the fort walls. It is a very unique and mesmerising experience where the sounds of Sarangis welcome the rising sun, slowly waking up the sleepy blue city. What you feel at that moment is something you can never forget and is something that will make you come back again and again to Jodhpur RIFF!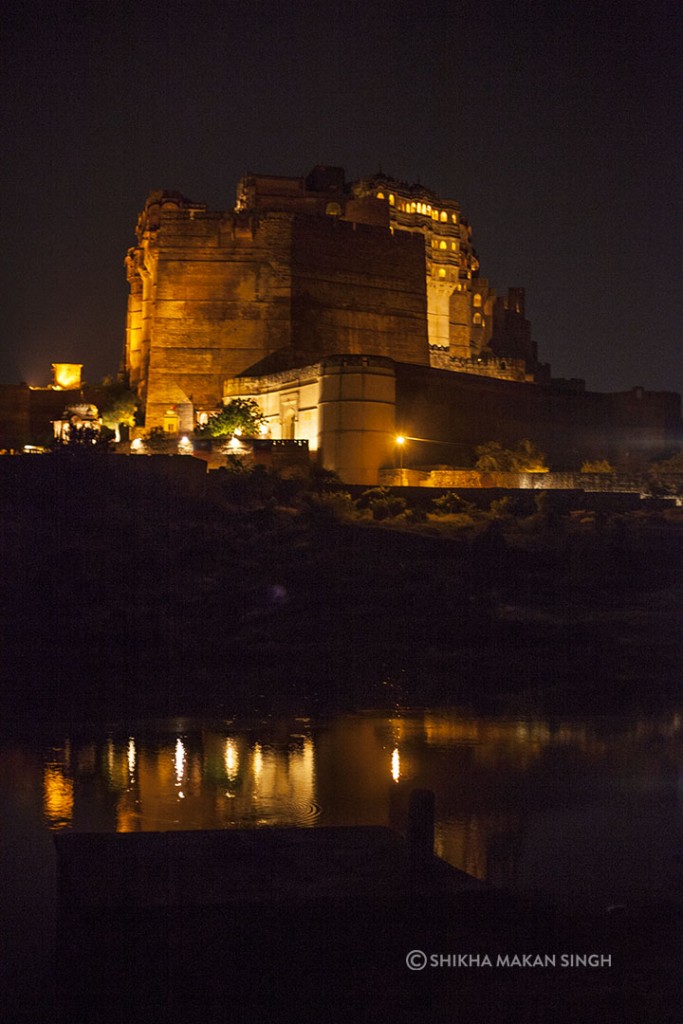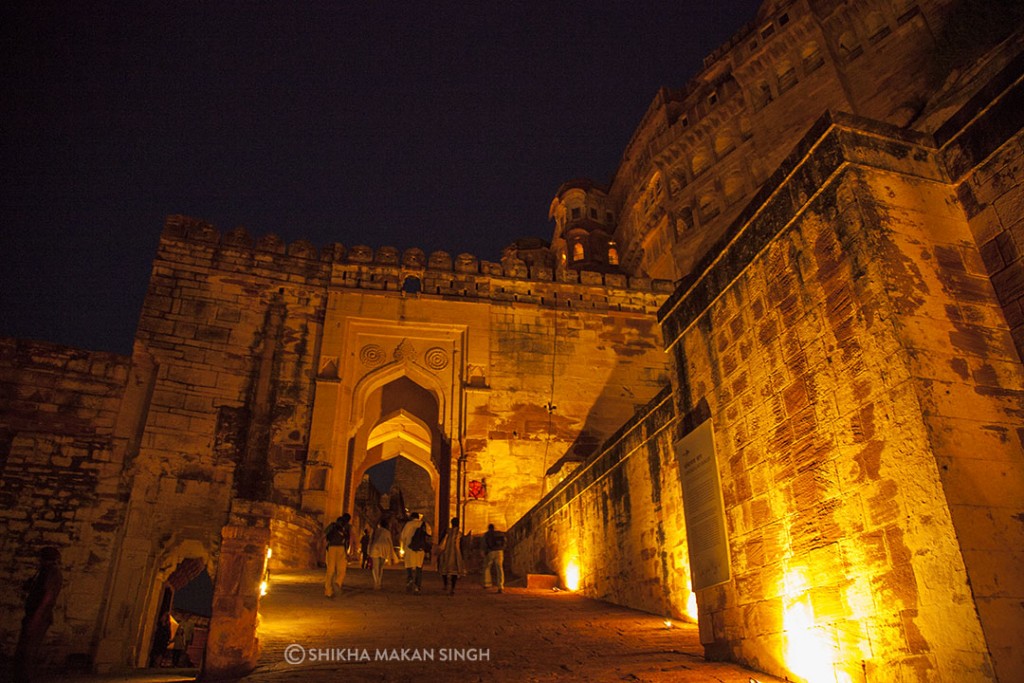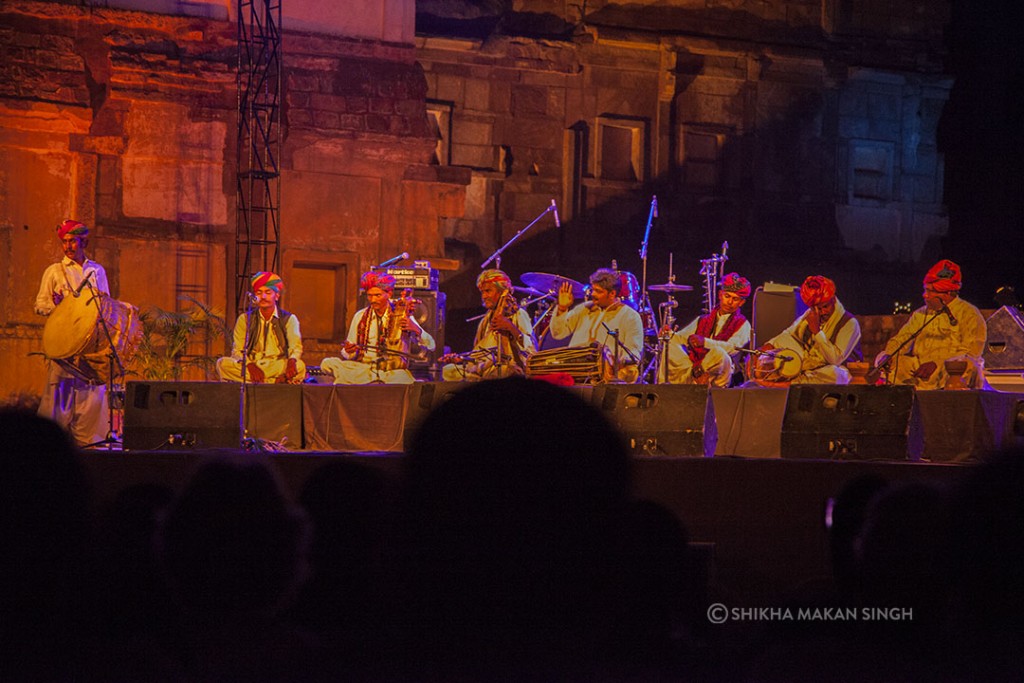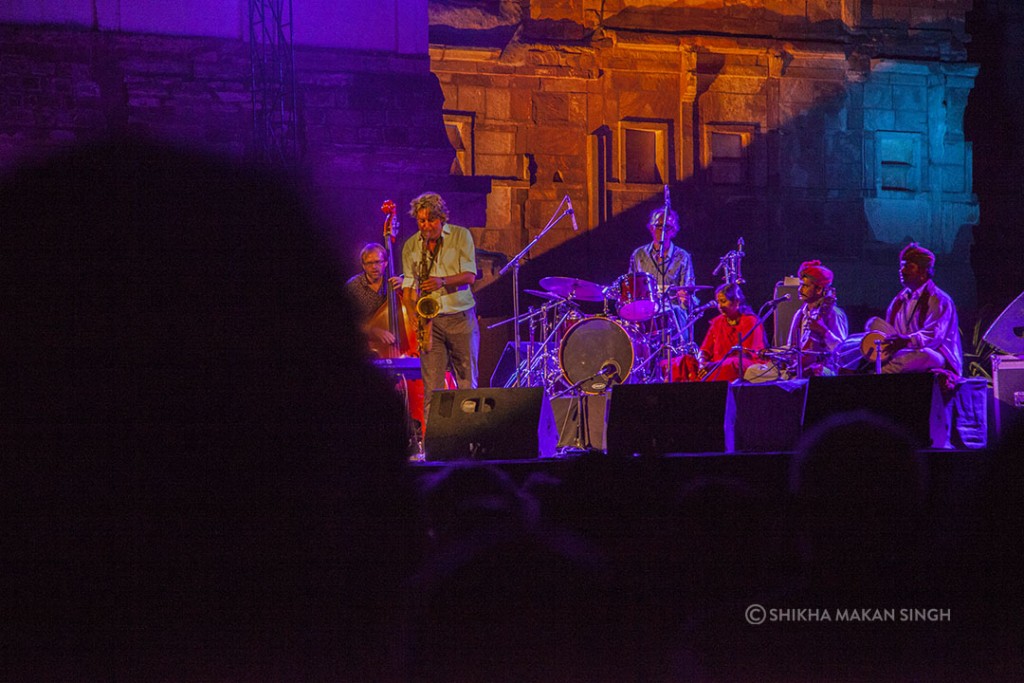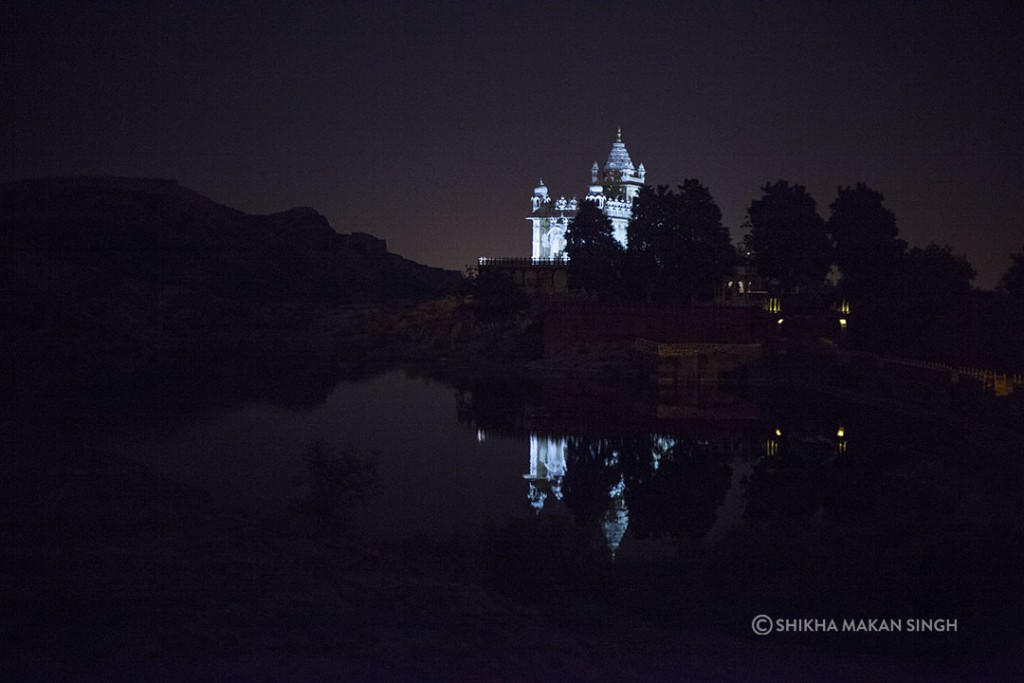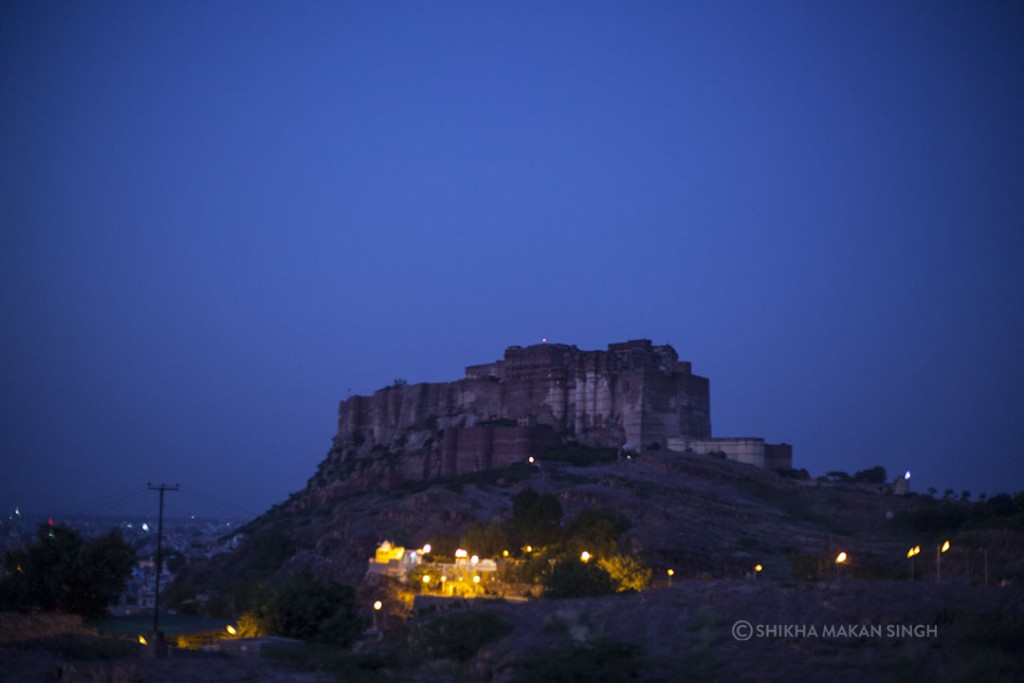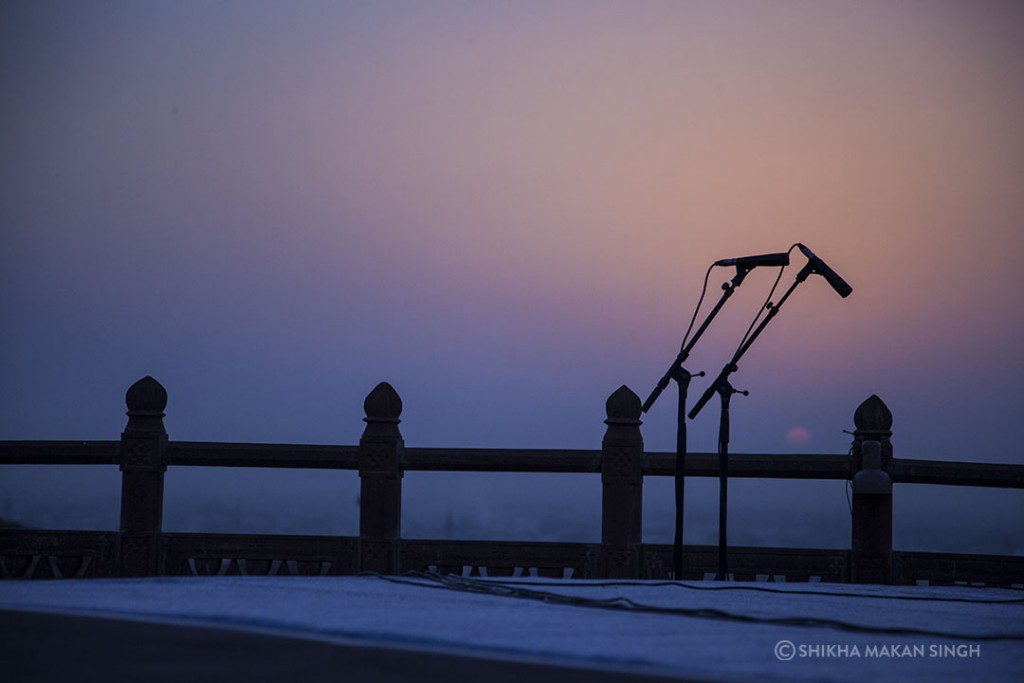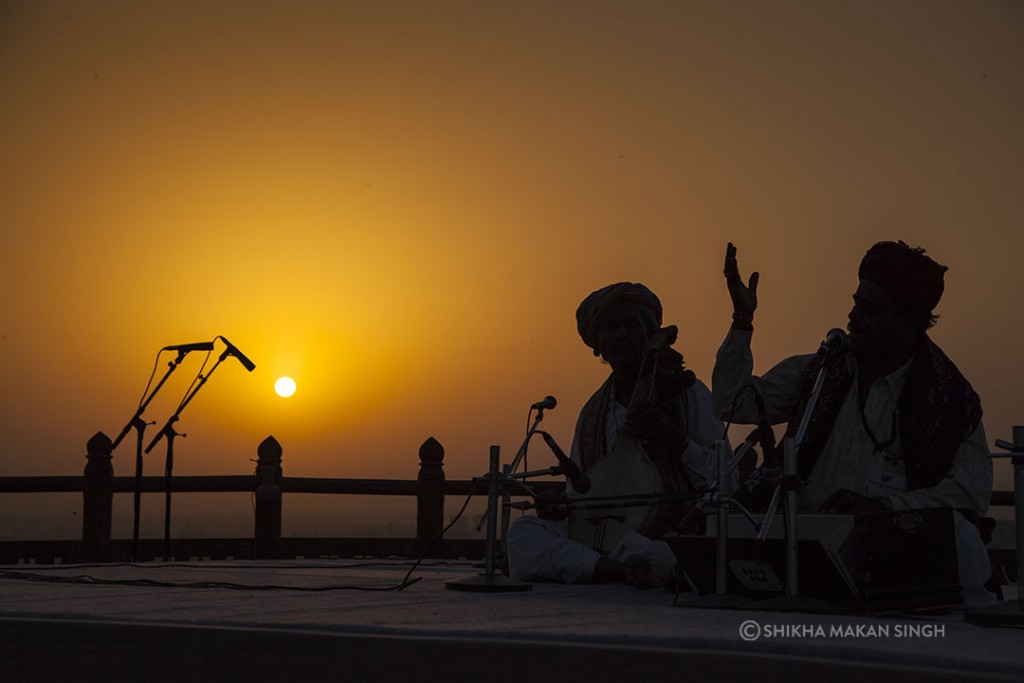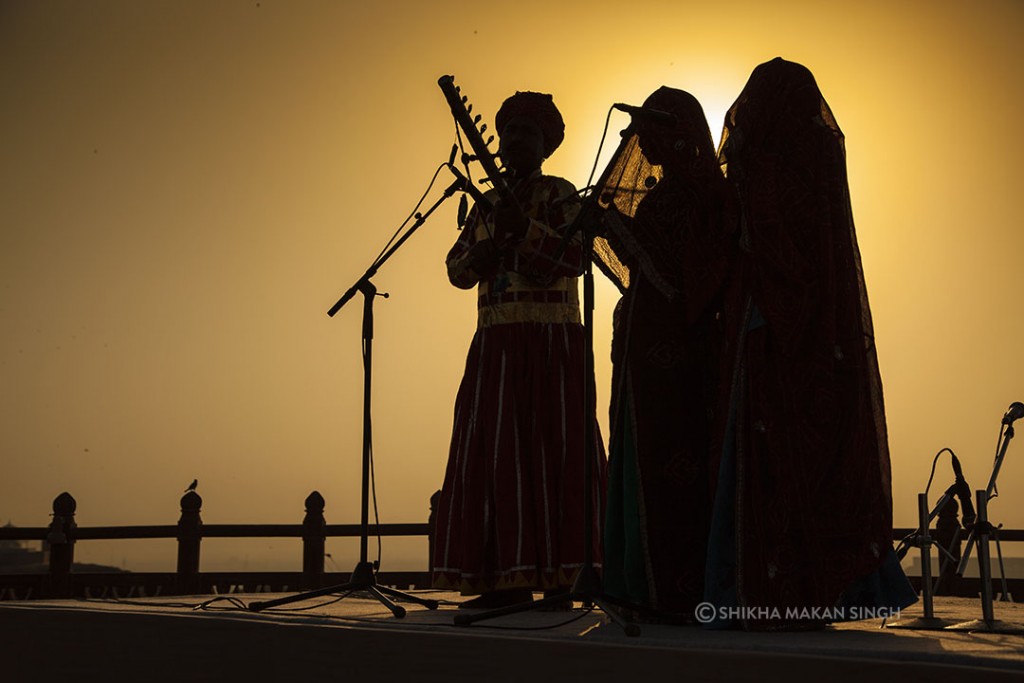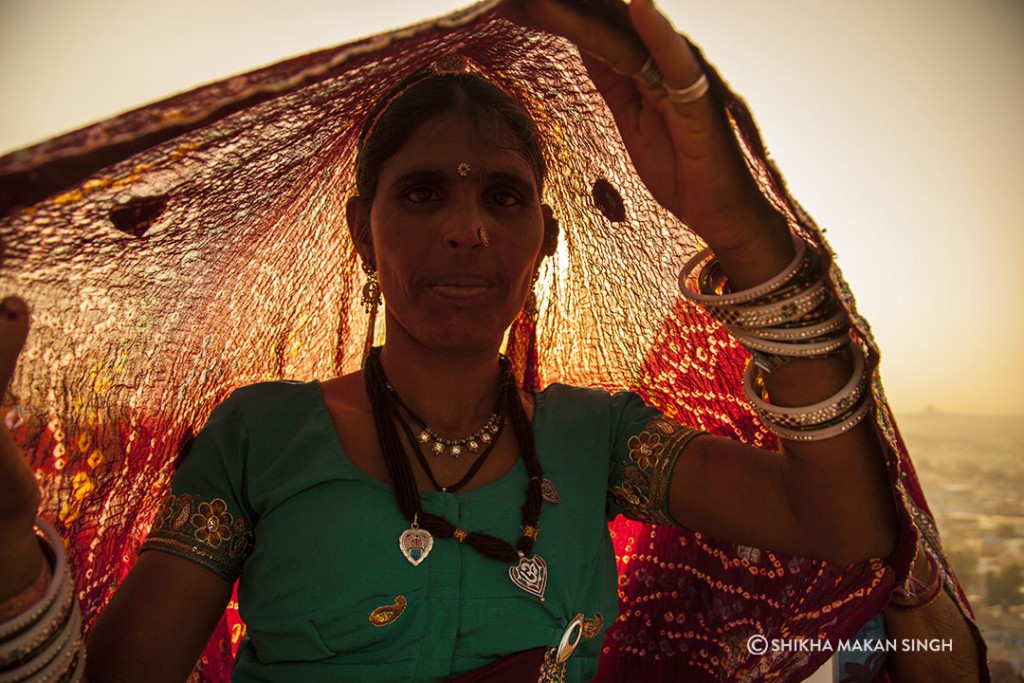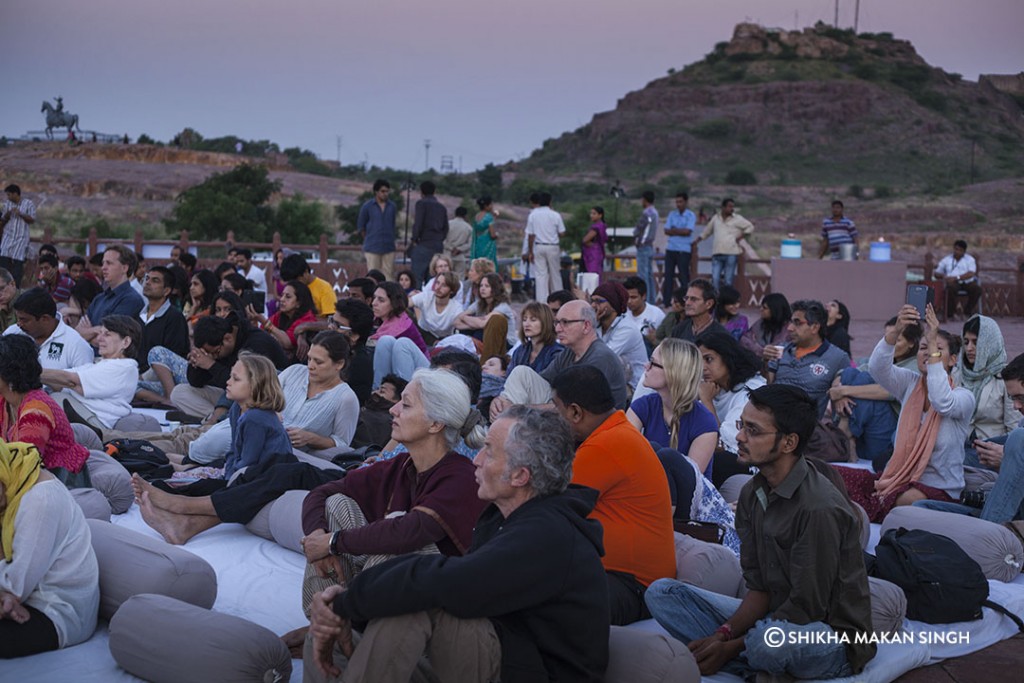 [box type="success" width="100%" ]Getting there: Jodhpur has a cute little airport, so if you want to fly in, it's possible. A road trip would be awesome as well. Weather: The Jodhpur Riff typically takes place end of October. The days are warm and the nights pleasant. Where to stay: The old Jodhpur city has plenty of heritage stay options in all price ranges, in case you want to stay close to the Mehrangarh Fort. You could look for Juna Mahal, Cozy Guest House or Pal Haveli. Just search them out.[/box]