Built over 300 years ago, the splendid Deogarh Palace is a delight for architecture, royal living and art. We surely couldn't give it a miss, and especially when it is so close to Todgarh. The city of Deogarh is about 2100 feet (roughly 700m) above sea level. This keeps it slightly cooler than neighbouring areas in Rajasthan.
A walk through the city unravels many interesting shops selling everything from vintage curios to traditional fabrics. The palace is fabulously restored with well appointed rooms. No two suites are the same. Each has been lovingly designed and crafted by Vir Bhadra Singh, the descendent of the royal family. After a delicious lunch, we were whisked away for a desert safari and a birding trip by Vir Bhadra Singh Ji, who is also an avid birder and conservationist, and runs the Rajputana Society for Preservation of Birds. We counted and observed thousands of migratory and resident birds till sunset, had tea and biscuits which we had carried along, and watched nilgai grazing after dark.
Nights at the palace are beautiful and calm. The cuisine is delicious and something I looked forward to. A lot of the jams, pickles, marmalades etc are made in the royal kitchens. There is something very nice and warm about Deogarh Palace, almost like home. This is something we haven't felt at other Palace hotels. Deogarh Palace gives you a truly royal living experience.
Deogarh was one of the stops in our epic 6400km drive through Rajasthan.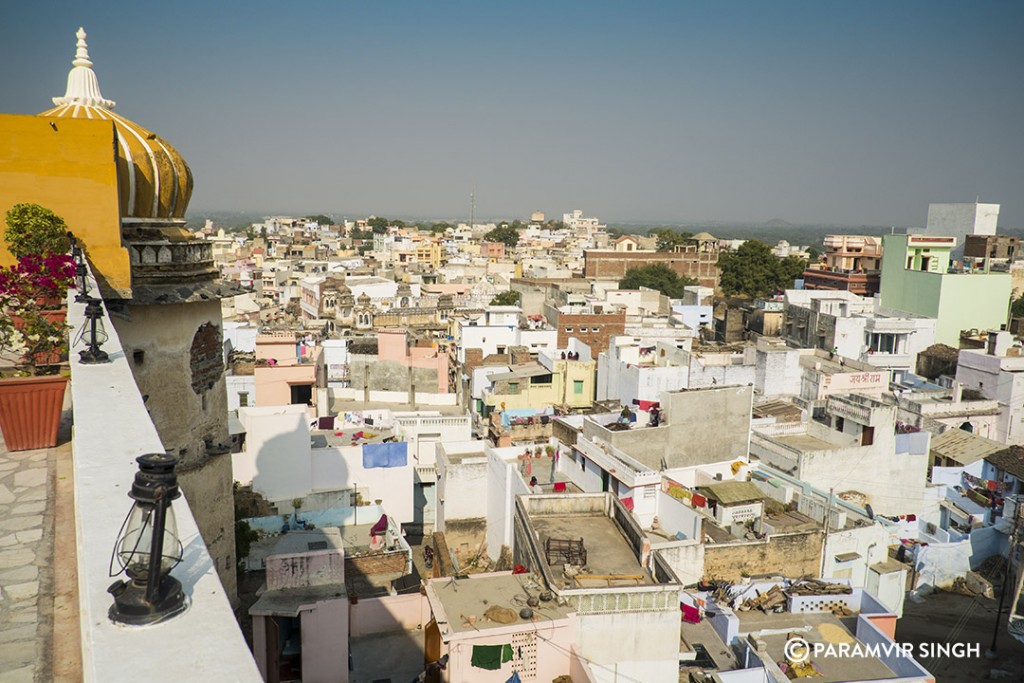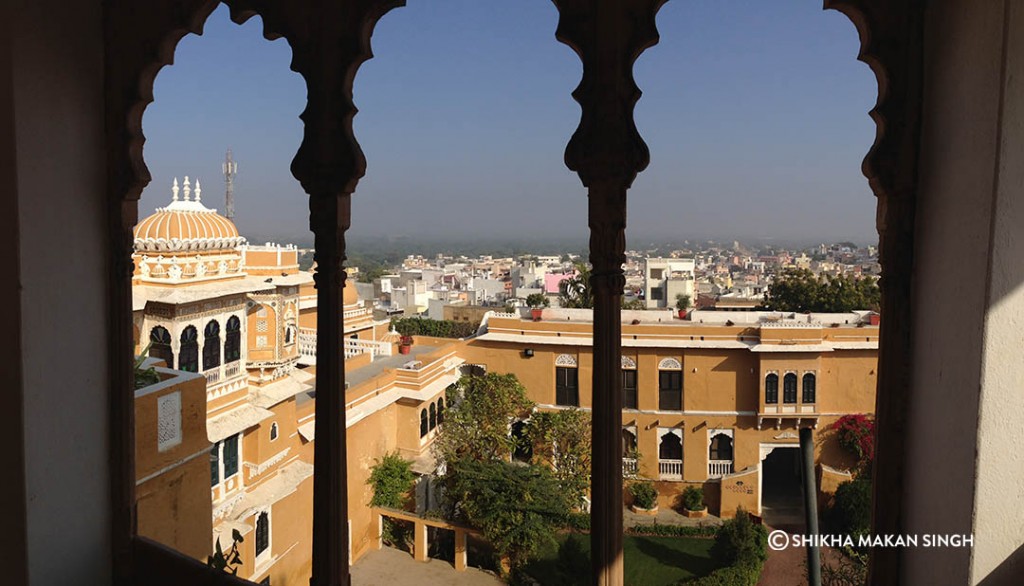 The forts of Kumbhalgarh and Chittorgarh are nearby. While at the Deogarh Palace, you can take indulge in horse riding, village walks, desert safaris in exotic vintage vehicles, bird watching picnics etc. You can also chose to live in a luxury tent, the 'Deogarh Khayyams.' The nights are cool and one can sit outdoors star gazing, or around a bonfire. In short, Deogarh has been one of our best Palace stay experiences. Amongst the activities is the Rural Rail – A local train ride through a forested hill section ( Deogarh to Phulad is a train track laid in the 1930s).
"Tents are so luxurious that one is tempted to call them 'Deogarh Khayyams.' Luxurious tents are water proof on the outside, and have mesmerizing interiors which originate from an old design. Comfort is of utmost importance and is well noticeable by the little detail everywhere, justify from the hot water in the showers to the cosy hot water bottles placed in the beds."
Summers are hot (nights are cooler), winters very cold. Monsoons have their own charm. Visit Deogarh whenever you have the time. [box type="success" width="100%" ]Deogarh is accessible both by rail and road. It is on the National Highway No 8. By rail, it is on the Western Railway Route, between Udaipur and Marwar junction. Contact Details Deogarh Madaria , District Rajsamand 313331 Rajasthan, India. teleicon Telephone : +91-2904-252777 / 253333 Facsimile : +91-2904-252555 maillingicon E-Mail : info@deogarhmahal.com [/box]