When we hear of the Koh-I-Noor ot Daria-I-Noor or the Hope Diamond, we probably associate these with diamonds, wealth, stories, mystery etc. But what's common to all these famous diamonds is they were all mined arouind Golconda region. Golconda means round hill. This region was famous for its diamonds and as such a vibrant economy around them started flourishing here. During this time, the name Golconda became synonymous for enormous wealth, and the Qutb Shahi Dynasty who ruled this region enjoyed the riches and built many forts and palaces. A trip to Hyderabad is incomplete without one to Golconda Fort.
Originally known as Mankal, the Golconda Fort is said to have been first built by the Kakatiya Dynasty on a 120 metre high granite hill. It passed through many hands until the Qutb Shahi Dynasty took over, and the current structure is because of their re-building from the earlier mud structure.
Spread over 3.8 square kilometres, the fort is made of four district forts. Each of the palaces, temples, mosques, even stables inside the fort are an architectural marvel. Take out at least a day to see the view and nearby Qutb Shahi Tombs.
We had reached on a windy, rainy day which wasn't planned, but it turned out all the better. How often do you see iconic monuments in the rains? As we walked the lawns of the fort, a light drizzle energised us. The many corridors, watch towers and pavilions were alive with a strong breeze that made us want to stay back longer than we had planned. After this experience, why would we visit this beautiful open fort in the summers?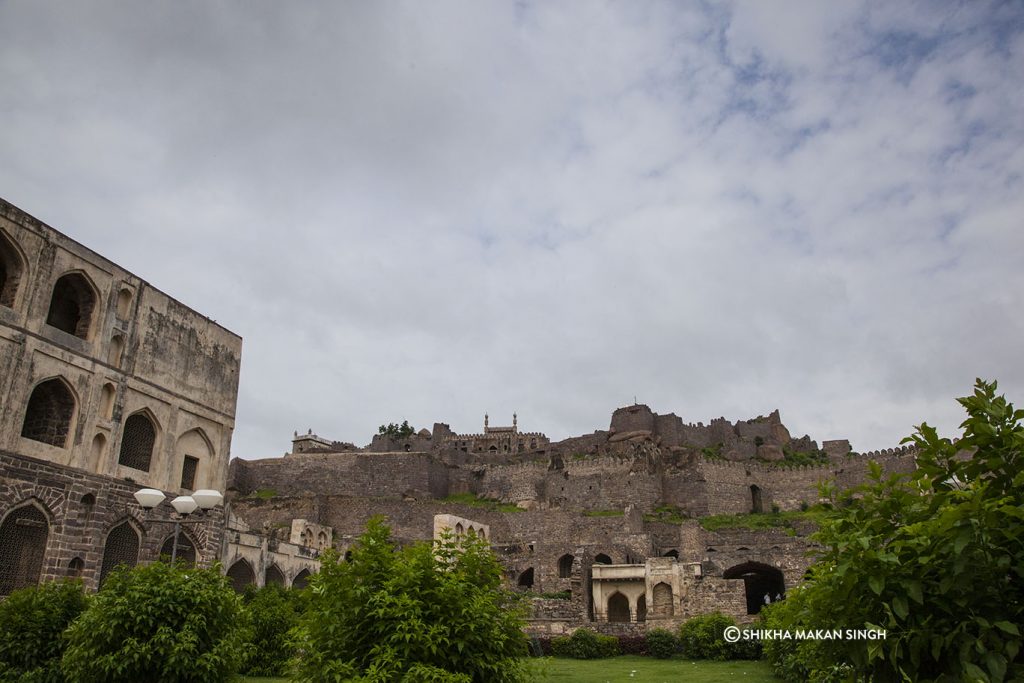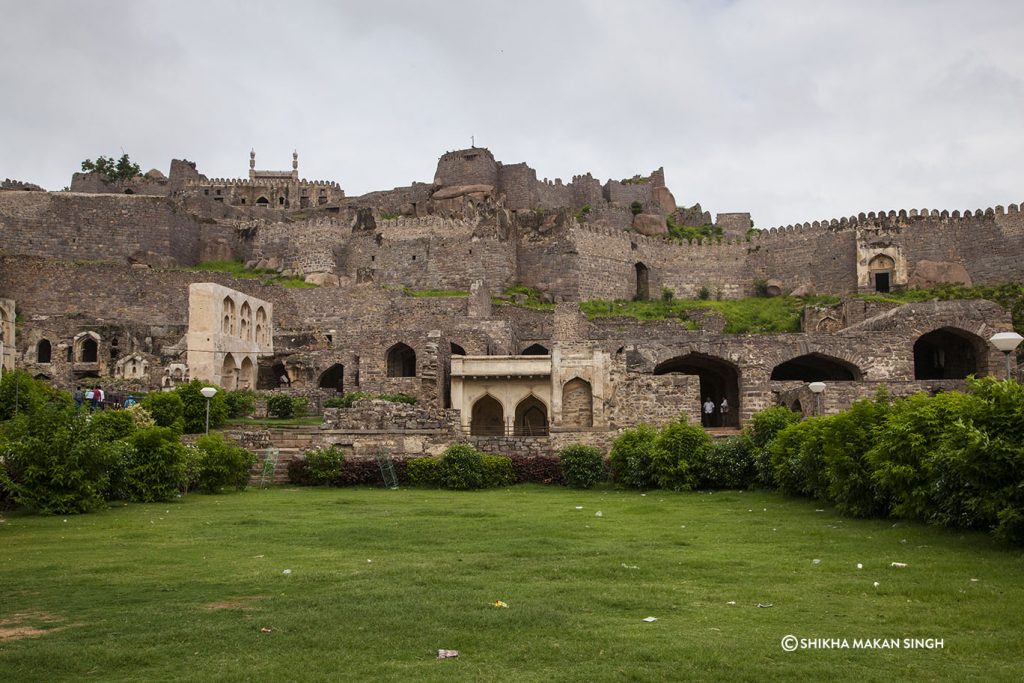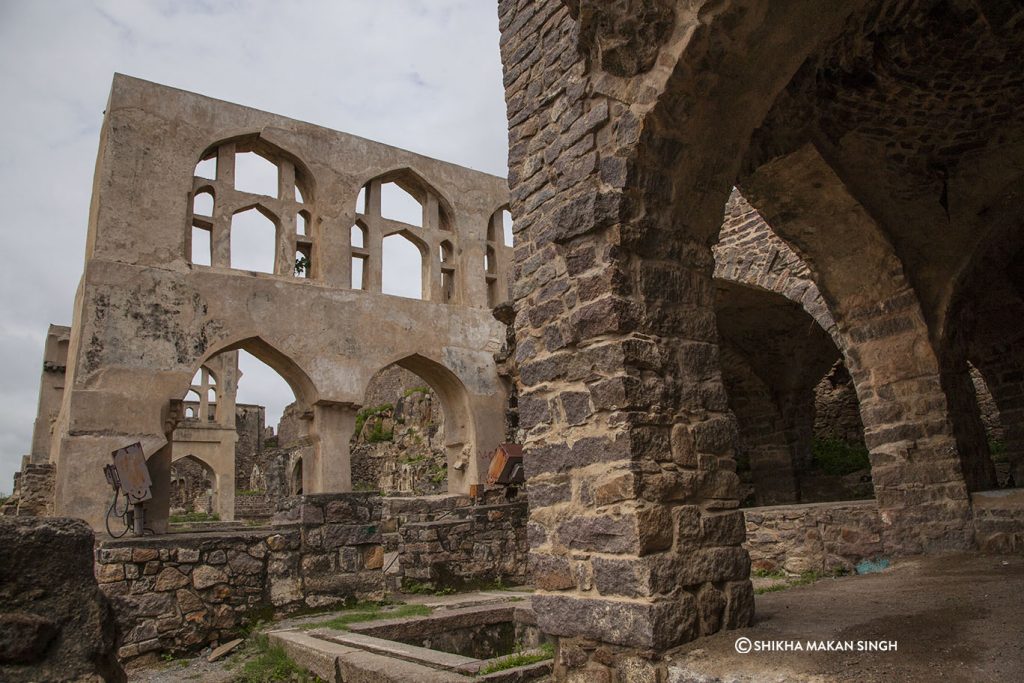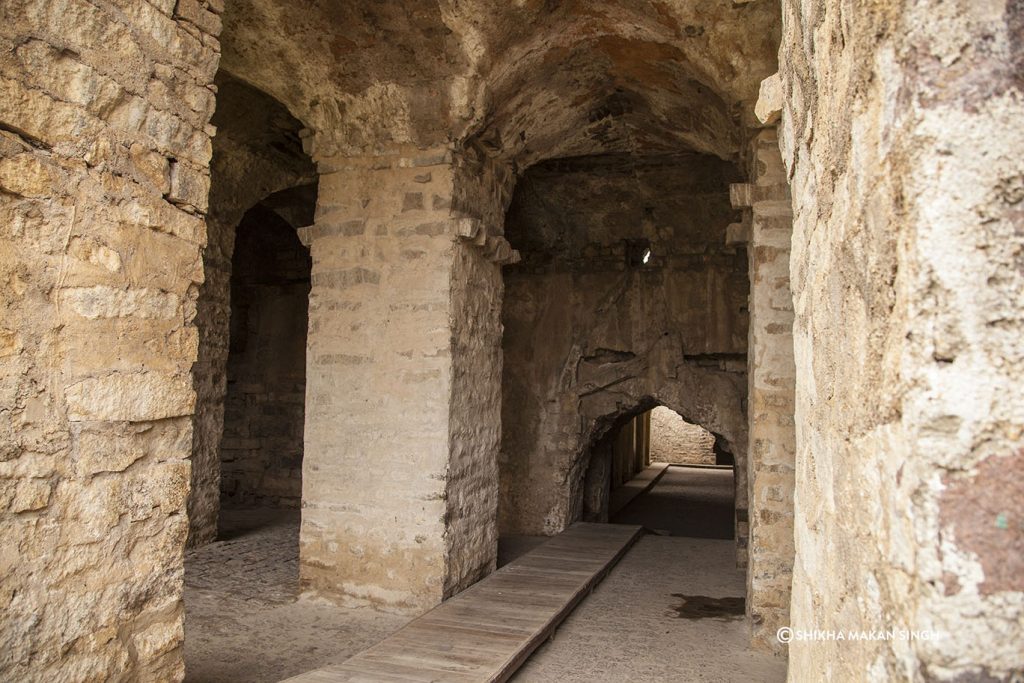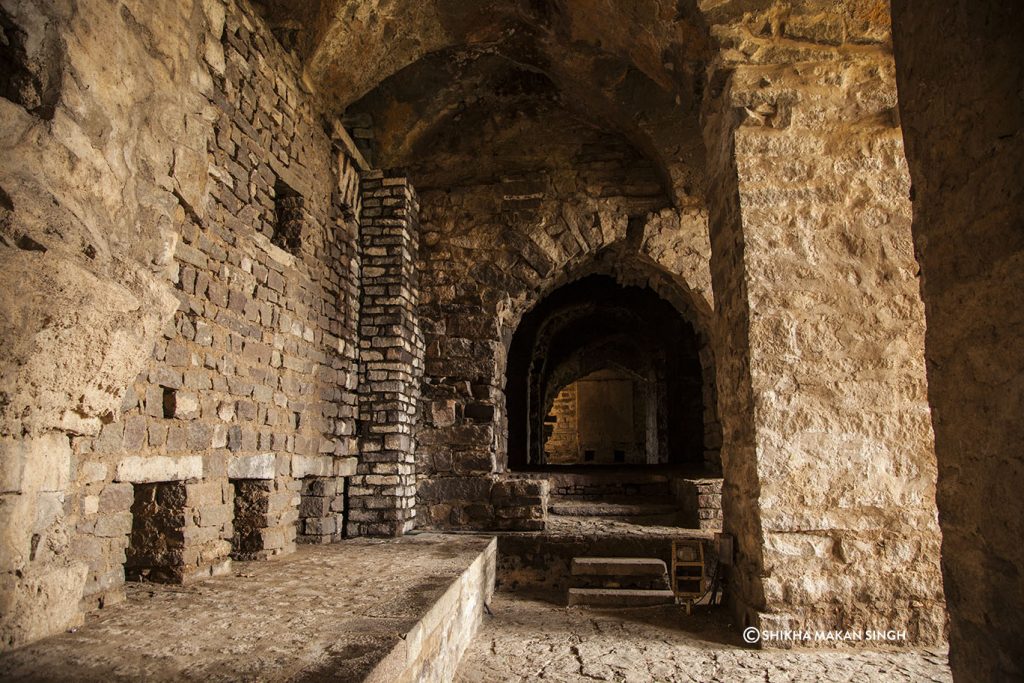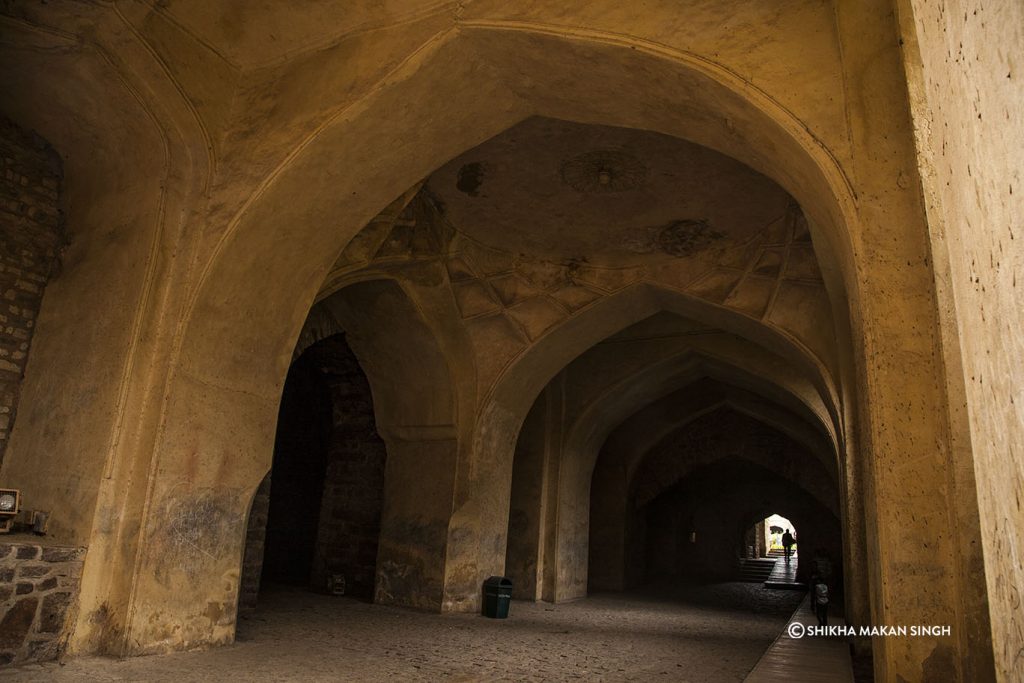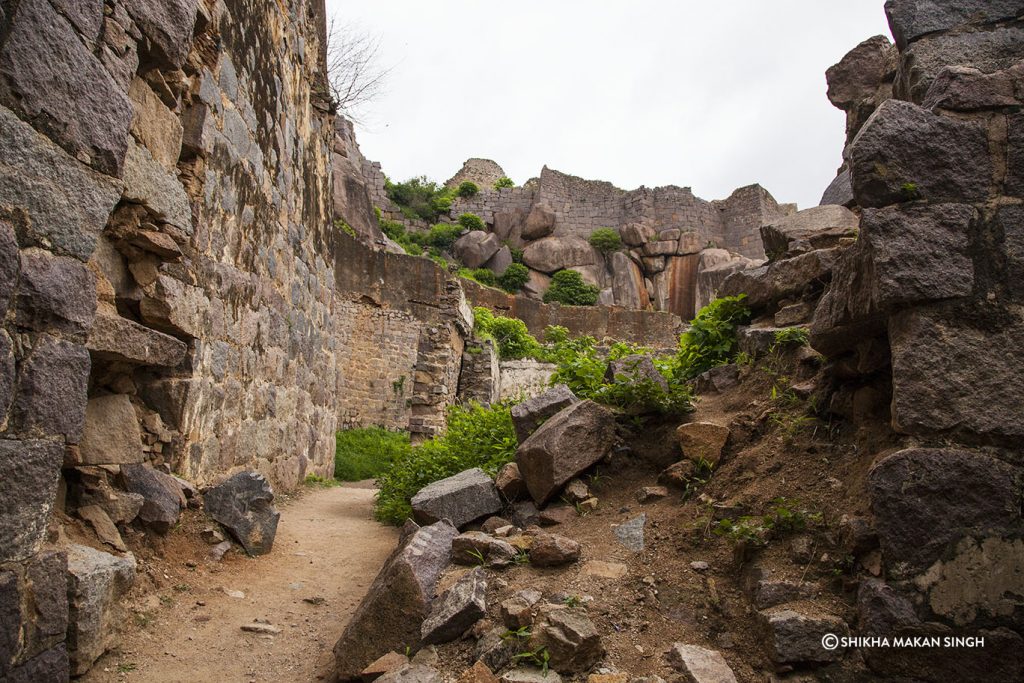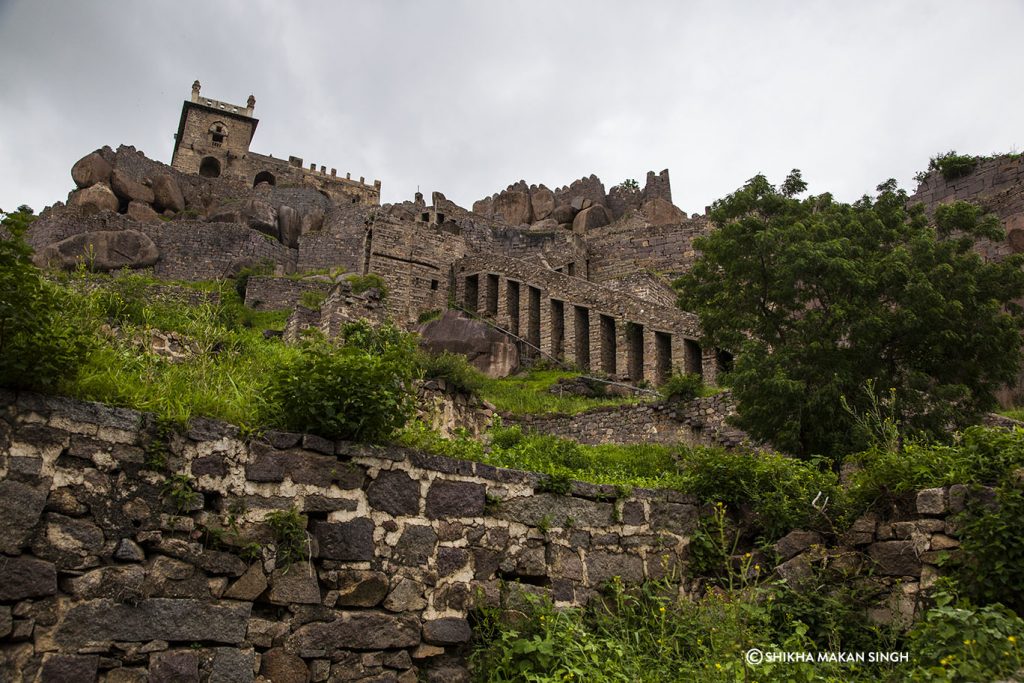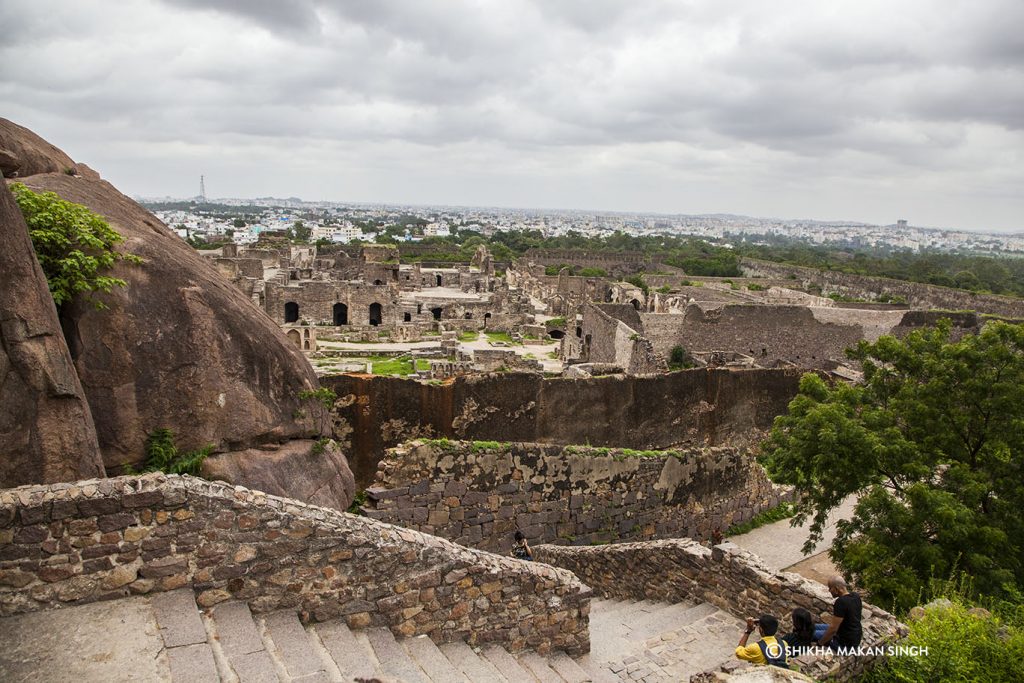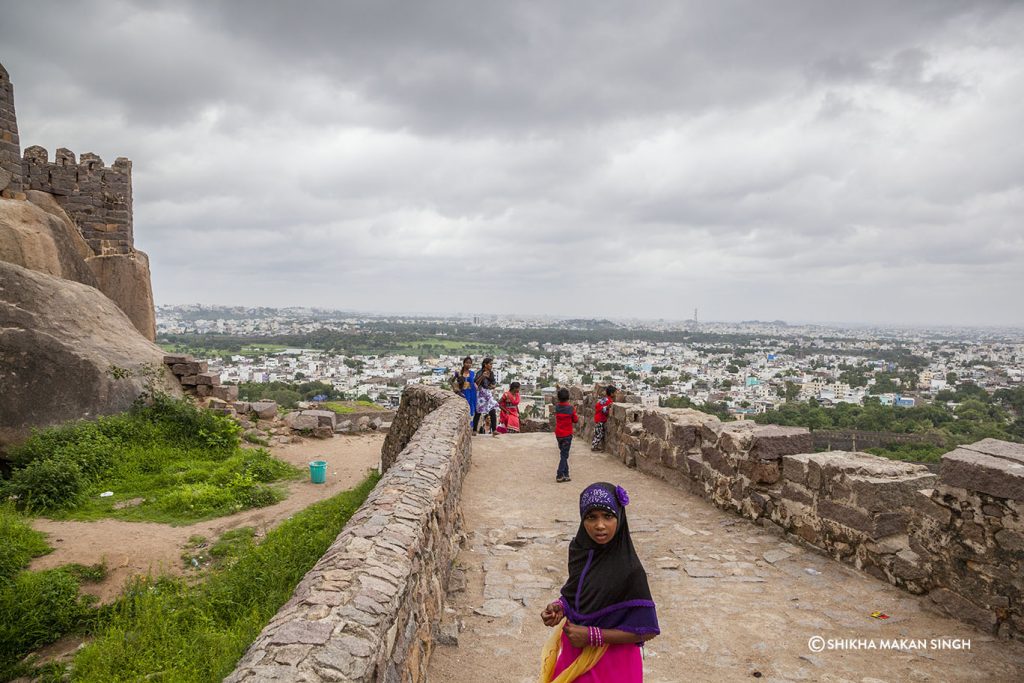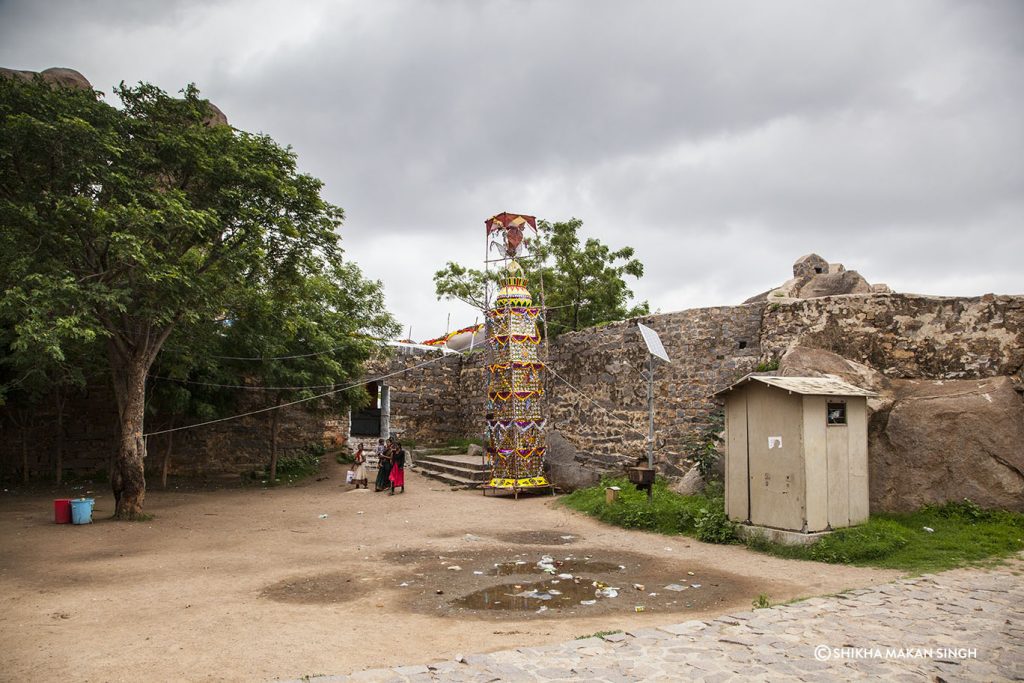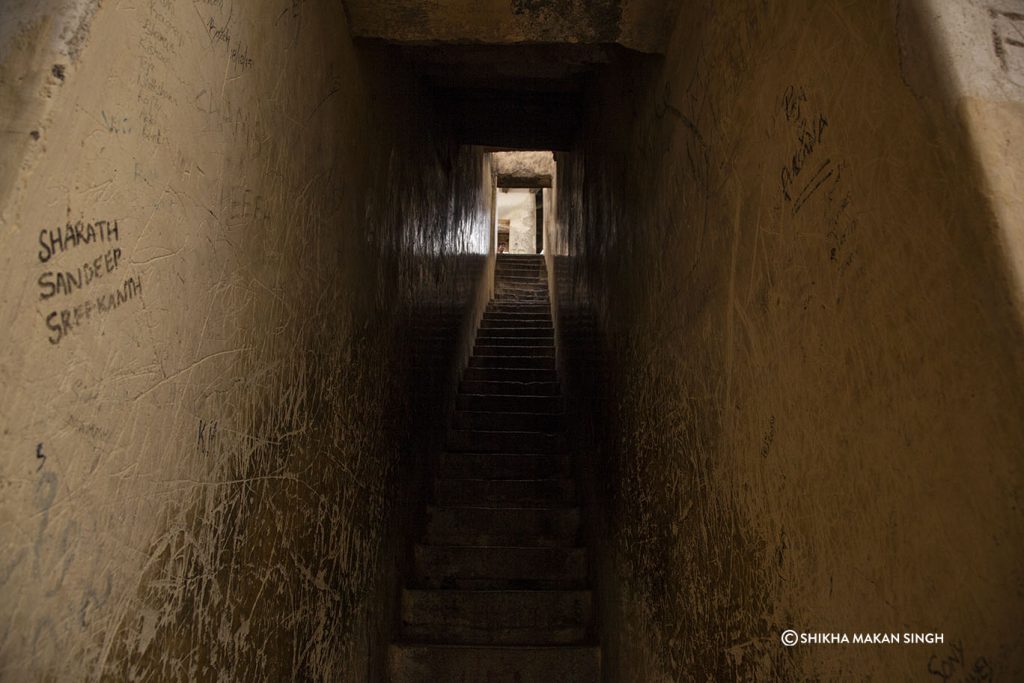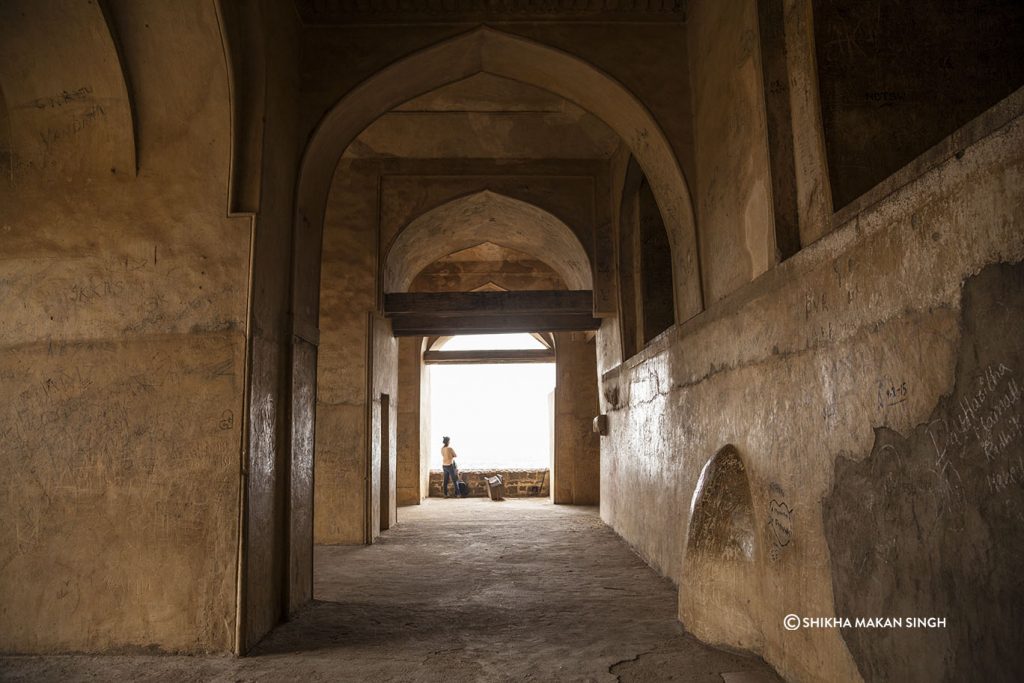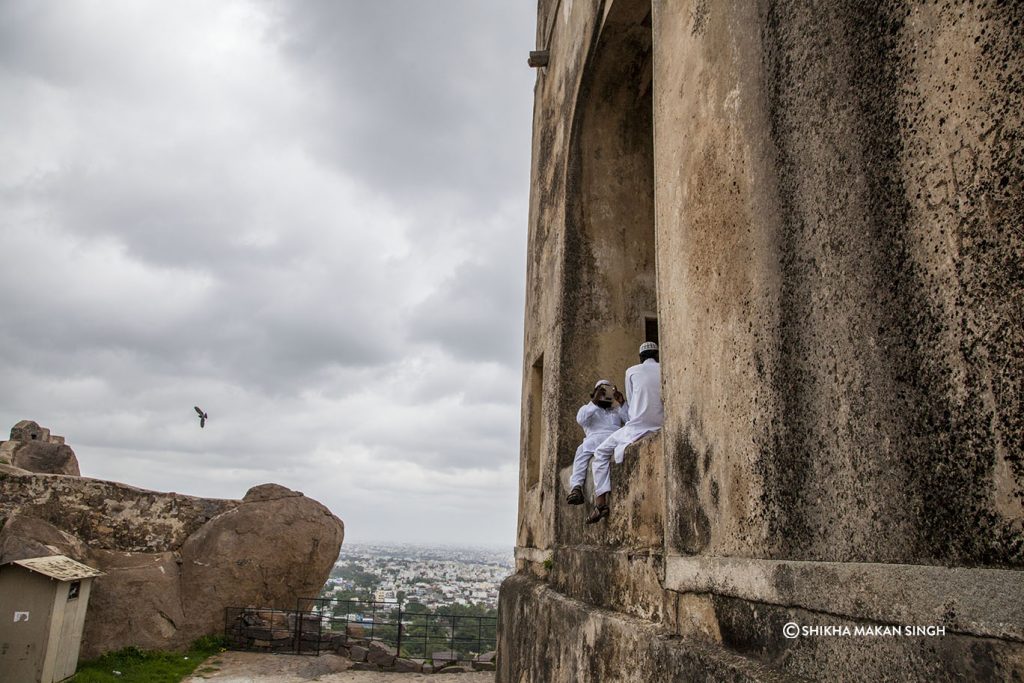 [box type="success" width="100%" ]How to reach : Hyderabad can be easily reached via an international airport, or trains or road. Once inside, take an app based taxi or a local Auto rickshaw to Golconda Fort. be sure to fix a fare with teh rickshaw person beforehand.
Where to stay: Hyderabad has many choices of stay but you can try the Haritha Taramati Baradari resort run by the Telangana Tourism department.
When to visit : Just at the beginninhg (early July) or end of monsoons (around end August) or winters (November till early March) are a good time. Summers are hot.
Where to eat: Hyderabad is famous for it's food. Check this earlier post about eat out places.
[/box]