The old cities of India have always been charming for their richness of cuisine, culture and architecture. Hyderabad is a prime example, a city of the Nawabs founded in 1591 by Muhammad Quli Qutb Shah. About 100 years later, the Mughals captured the region and around 1741, a Mughal Viceroy Asif Jah I declared sovereignty and established the Nizam dynasty.  The Nizam's dominions became a princely state and remained so for close to 150 years with Hyderabad as its capital. This ensured the city was rewarded with immense cultural and architectural goodness, and of course the cuisine. Not only is Hyderabad fabulous for its own Nizami cuisine but also the local Andhra/Telangana dishes that are found aplenty.
We were fortunate to visit Hyderabad for some work, and wanted to ensure we saw at least a bit of the Charminar, commissioned by Muhammad Quli Qutb Shah. It is fascinating how the world around the Charminar must have been at the time it was made. The wide belif is that the Charminar was built/commissioned by Muhammad Quli Qutb Shah to commemorate the eradication of plague in the city. Today around the beautiful structure are vibrant markets and food stalls. We visited some of them for a taste of Hyderabad.
Be warned though that the approach to the Charminar is very congested and be prepared to inhale gallons of pollution on your way to reach there. But once you do, take a stop at Shadab for a meal. It is not a very upmarket fine dining place, but it is air conditioned and clean, and the food awesome. Avoid Punjabi/Chinese from the menu. Eat anything that fancies you in Hyderabadi or Mughlai cuisine.
Banjara Hills is a nice part of town to stay in. And when there, do not miss a meal at Southern Spice and their awesome Andhra Thali meal. Not far from Banjara Hills is Jubilee Hills and Ulavacharu is the place to grab a meal here. Try their many kinds of Biryani or other regional Telangana/Andhra dishes. And don't miss their bamboo chicken!
What to see: Being an old pricely state, Hyderabad is full of monuments. Of course the Charminar tops the list. Golconda Fort is a magnificent fort atop a small hill, of the Qutab Shahi dynasty. A must visit. Near the fort are the Qutb Shahi Tombs, where rulers of the Qutab Shahi Dynasty were given their final resting place. These are examples of fine Deccan architecture with large domes, delicate marble work and many passages and minarets. The Mecca Masjid built 400 years ago during the reign of Sultan Muhammad Qutab Shah is worth visiting. Paigah Tombs are a recently discovered series of mausoleums with unique geometrical sculptures which are apparently found nowhere else in the world. These are located at Chandrayanagutta. Paigahs were noblemen under the reign of Nizams. The Paigah Mosque or Spanish Mosque of Begumpet has a unique Spanish architectural style and was commissioned by a Paigah noble man in around 1906.  The Chowmahalla Palace was the place where the Nizam entertained his guests and is now available for visitors to see. The Asman Garh Palace, built in the Goithic style on top of a hill now houses a museum. The Taramati Baradari is a palace built by an erstwhile Nawab for his favourite courtesan, Taramati. With 12 doorways for cross ventilation, it is an architectural delight. The Purani Haveli, where the Nizam's parents lived, located near Afzal Garh Bridge,  is also worth visiting. King Kothi Palace is where the last Nizam lived. The Bella Vista Palace built by the Nizams in 1910 overlooking the Hussain Sagar Lake is modeled along European lines and now hoses the administrative staff college of India.
Where else to eat in Hyderabad? There are plenty of new hip modern restaurants too, but those you can find in any major city of India today. In Hyderabad try the cuisine that makes it iconic. Chutneys on Banjara Hills is fabulous for trying Uttapams, Guntur Idlis etc. Famous Ice Cream in Nampally lets you try unique Indian flavours like Lichi and Pomegranate. Try the Irani chai and Osmania biscuits at Nimrah Irani Cafe at Charminar. Try the Haleem of Pista House at Charminar or at Shah Ghouse Cafe. And the Pathar Gosht of Bade Miyan of Upper Tank Bund (from the original one) or of Babu Khan Mall at Somajiguda (more clean place). The traditional Andhra delicacies of Rayalseema Ruchuru will leave you wanting for more. Sri Kanya at Punjagutta for quick bites. The Biryanis of Ulavacharu on Jubilee Hills. The Andhra Thali at Southern Spice on Banjara Hills.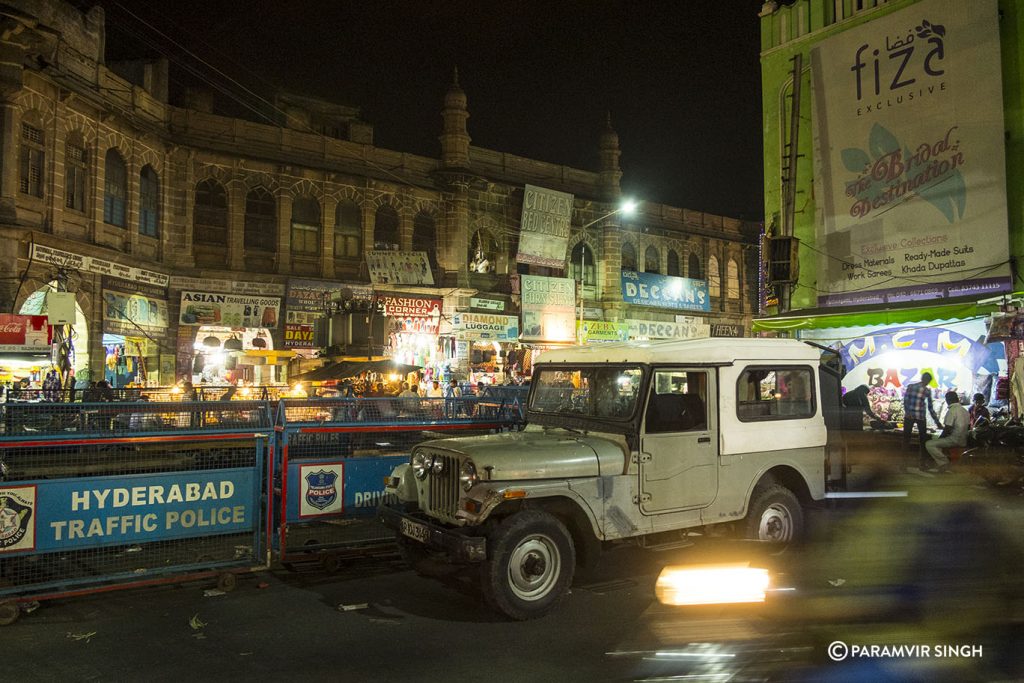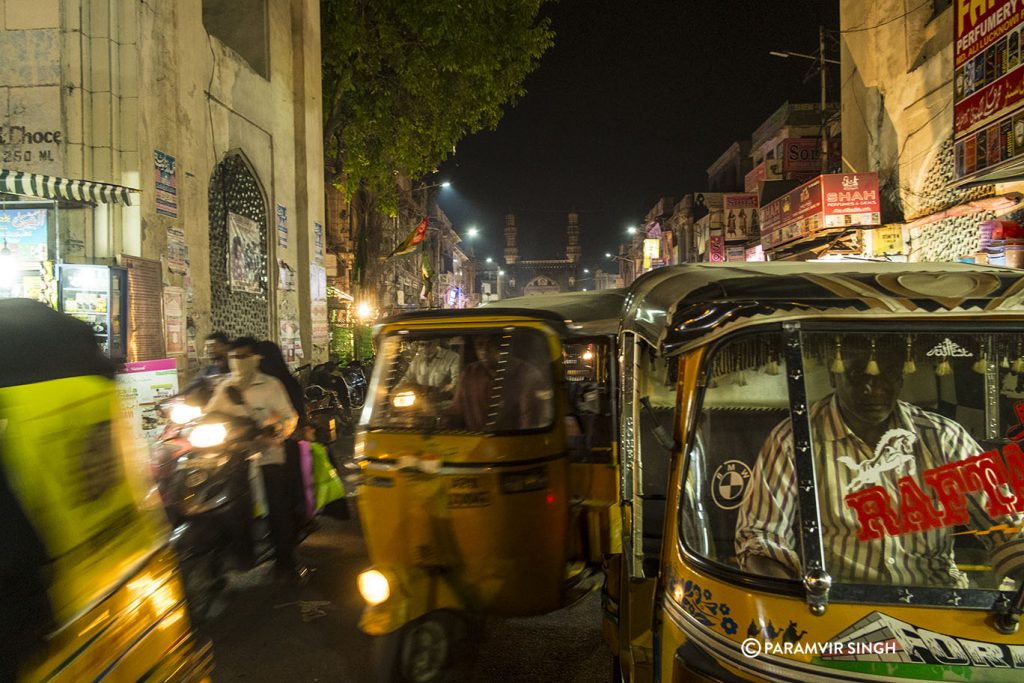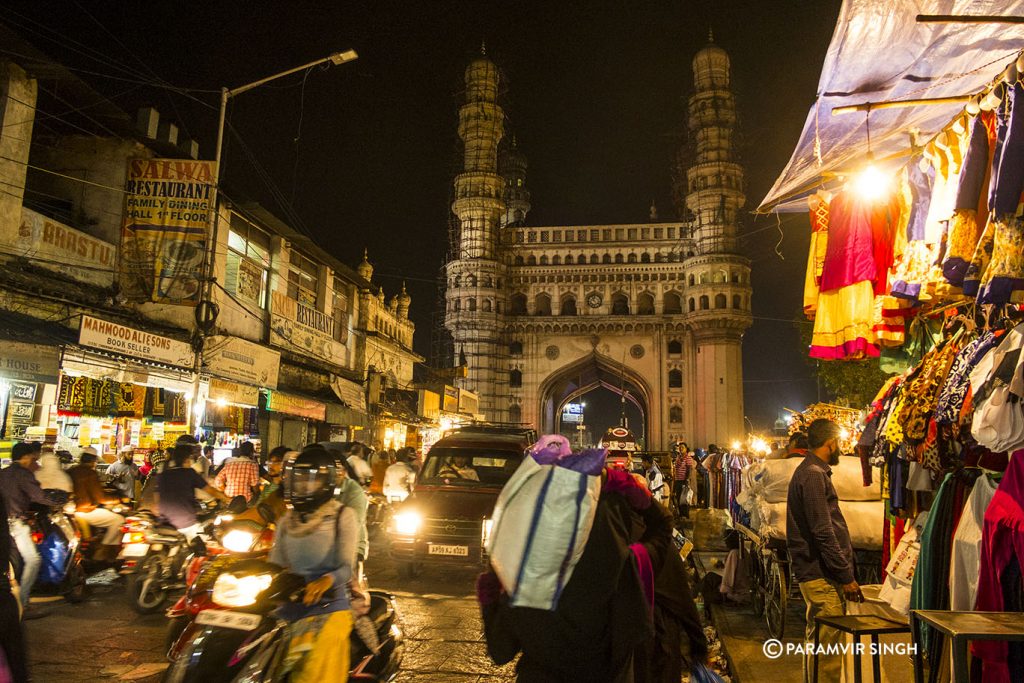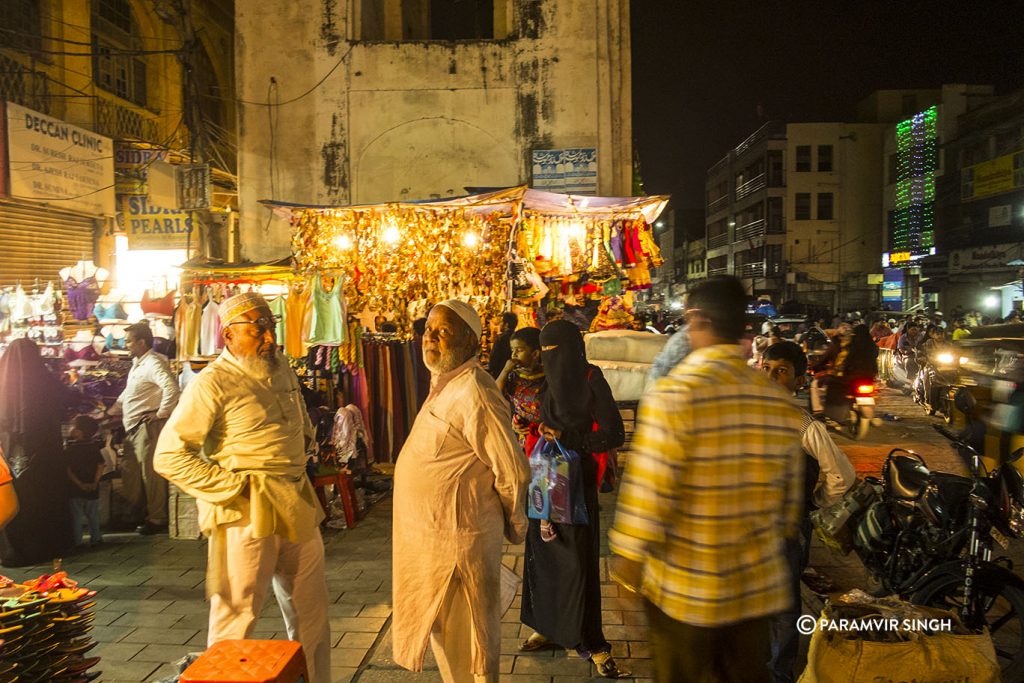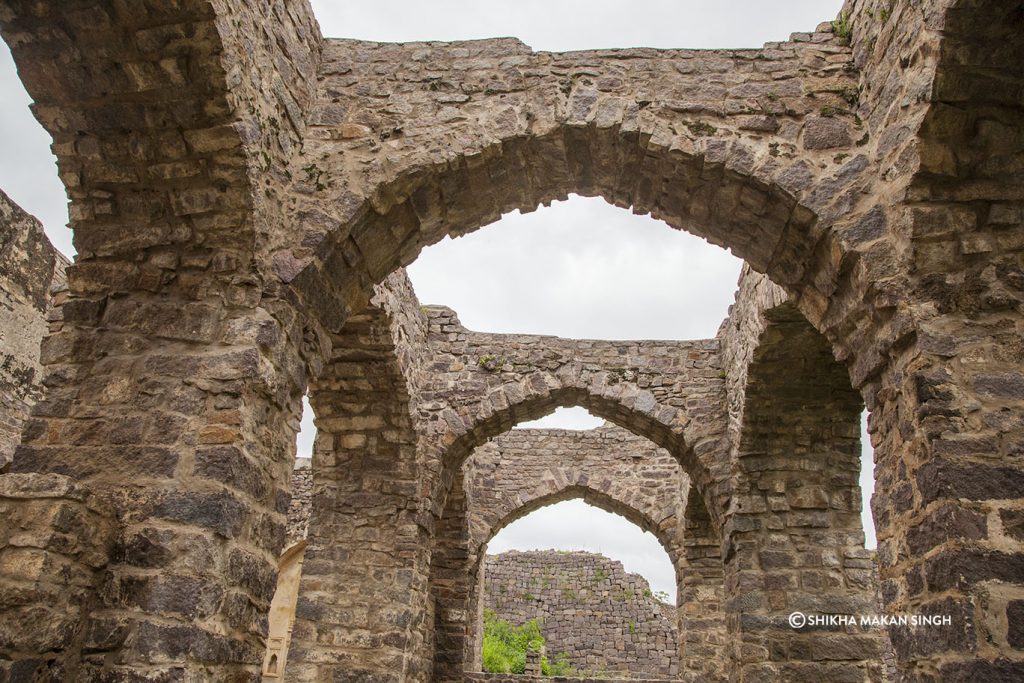 [box type="success" width="100%" ]When to visit: Hyderabad becomes very hot in the summers. During the monsoons, the weather cools down and the city is very breezy. This is a good time to visit, around July/August. Winters are cool too and December through March is another nice time to visit.
Where to stay: Being a big bustling city Hyderabad has plenty of stay options.
What to do: Visit old monuments. Eat good food. Sleep. How to reach: Hyderabad is well connected with an international Airport, trains and road. [/box]