On the third day at Hampi, after having explored the heritage Vijayanagar Empire Hampi monuments here and some more amazing Hampi monuments, we went towards the Vitthala Temple. It is the largest of the Hampi monuments, but unclear who built it. Inscriptions has multiple male and female names. The large Ranga Mandapa of the Vitthala Temple in Hampi is fabulously carved by itself. But what's more interesting are the 56 musical pillars carved out of stone. I can only imagine how perhaps once the dancers would gently strike the pillars creating musical notes and rhythms…
Go visit the Hazara Rama Temple and the Kodandarama Temple (which is on the banks of the Tungabhadra River). Head over to the Zenana Enclosure with the Gajashala or the Elephant Stables. The word 'Zenana' is perhaps a misnomer because the construction and design doesn't suggest women of royalty lived here. See the Lotus Mahal, a wonderfully designed building. Lack of inscriptions here make it difficult to know the exact purpose of the Lotus Mahal, we can only guess it was some kind of a recreational room or a council hall.
Hampi is by no means limited to only these monuments and temples. There is an abundance of history, heritage, excitement here. Make sure you plan a visit with at least 4-5 days in hand.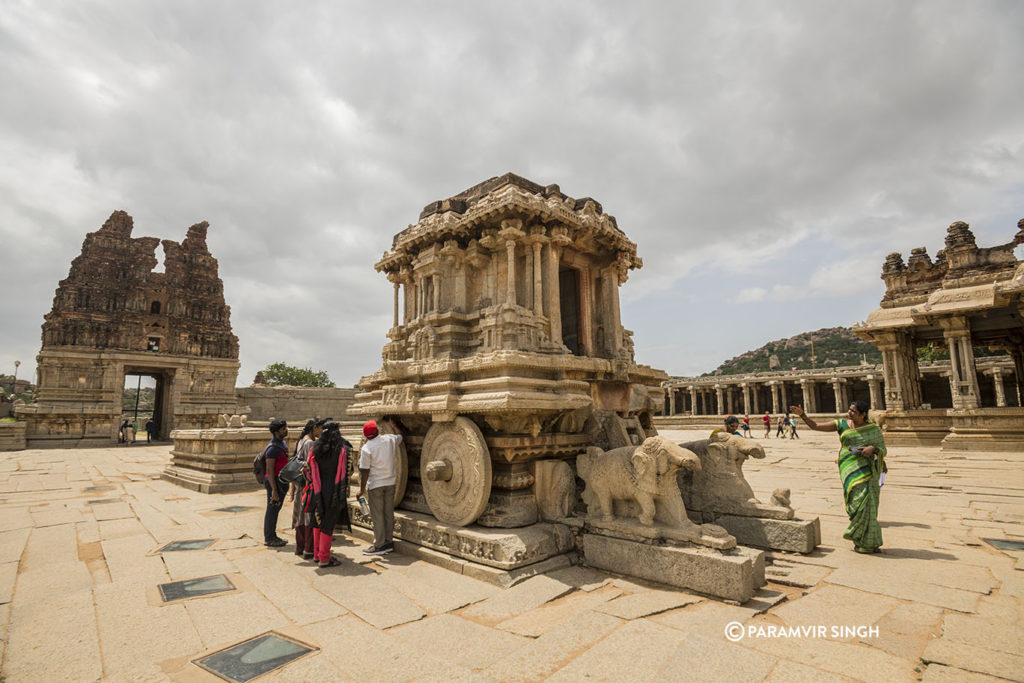 How to reach Hampi: Trains: There are many trains that stop at Hospet. Hampi is a short bus ride from Hospet.
Flight: The nearest airport is Hubli (around 160km away) but more practical would be Bangalore 270km away. You could land in Bangalore and take the overnight Hampi Express train.
By driving: We drove in. It's fun. The roads are generally very nice.