Pondicherry (or Puducherry, as it is now officially known), is the kind of place where all you want to do is read a good book in a good cafe. And in the evenings go out for a walk. And this is all we did, well, almost, and came up with our own list of some of the best places to stay in Pondicherry and where to eat. This is by no means an exhaustive list, but only one where we have personally experienced the places.
We stayed at The Hotel De Pondicherry, a original 19th century French inspired home. The rooms are cozy and comfortable, and the hotel has one of Pondicherry's most popular bars and restaurants. If you had the budget for it, you could also stay at the lovely Neemrana's Hotel Di L'Orient. These are some of the best places to stay in Pondicherry.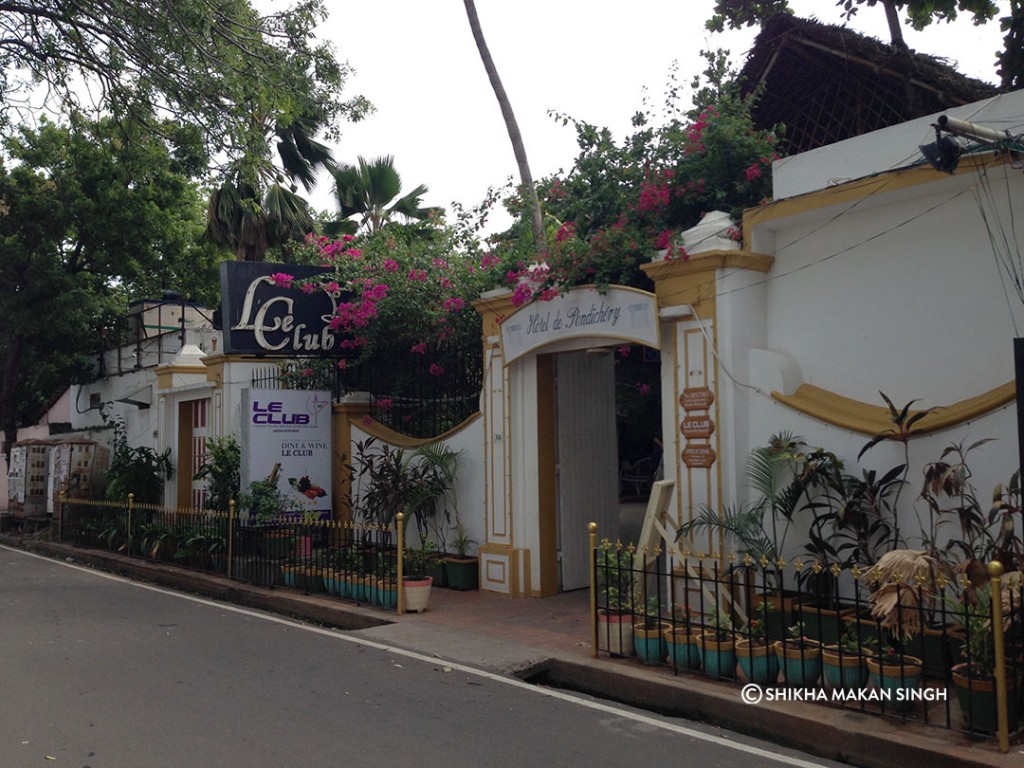 Where to eat in Pondicherry?
Cafe Des Arts on Suffren Street is a lovely cafe with modern cafe type cuisine. It has a nice store attached to it called Nirvana, where you can buy all kinds of souvenirs, tshirts, jewellery etc, each with a distinctive Puducherry flavour.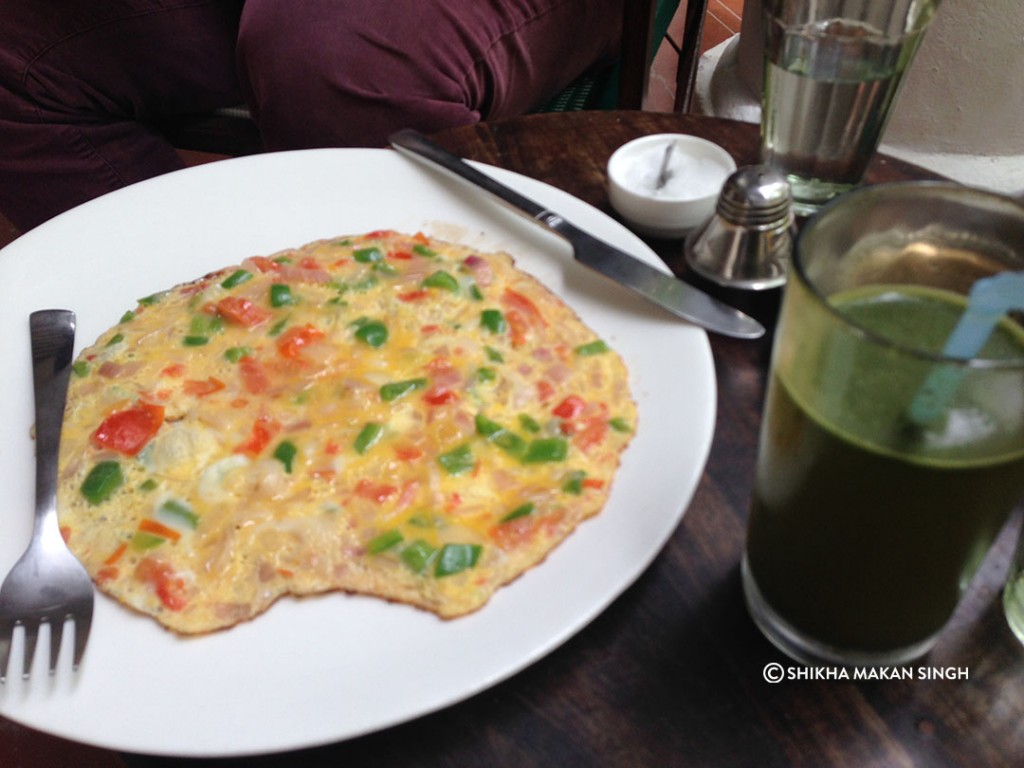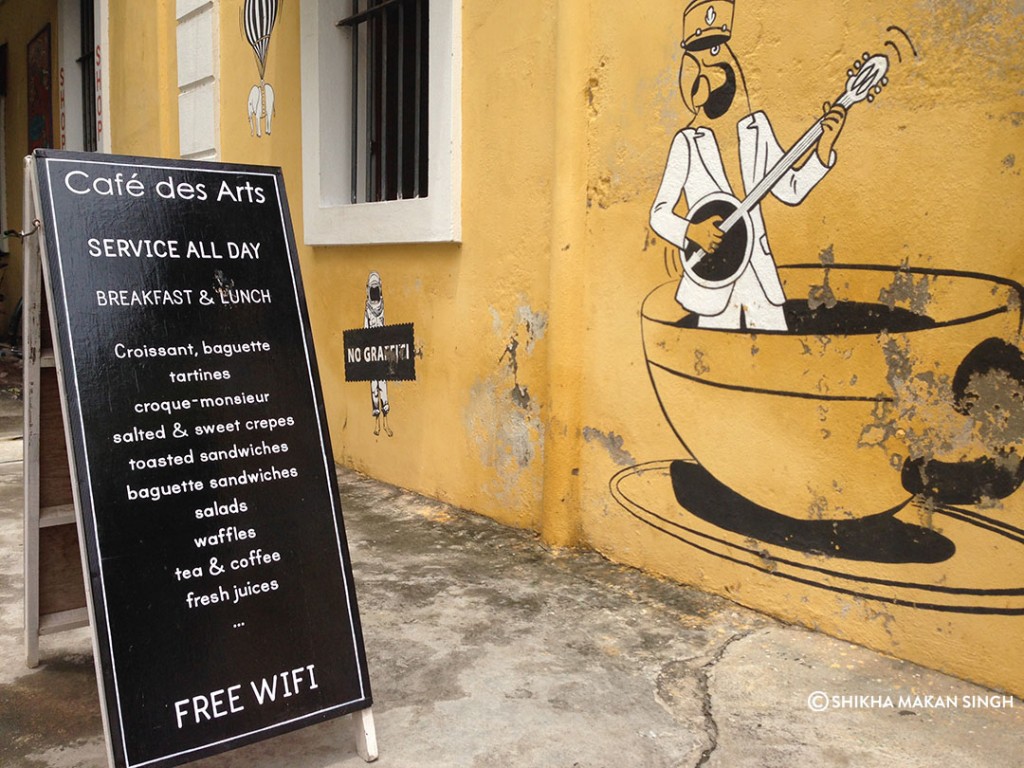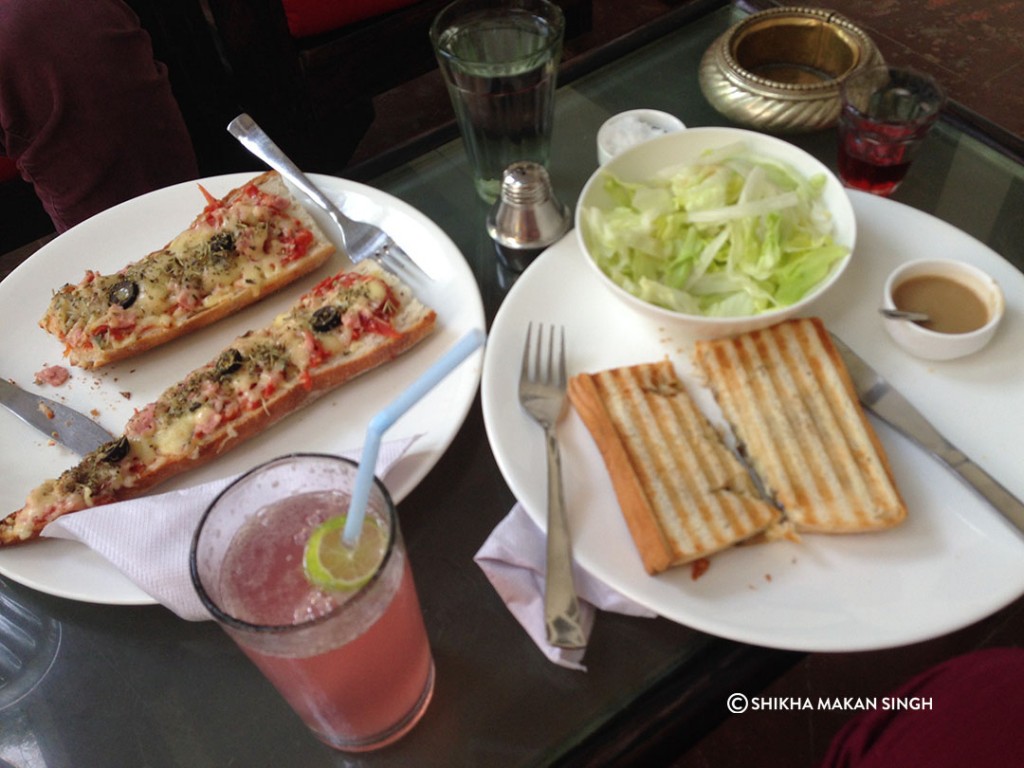 Le Maison Rose serves French and European food, and has lovely open air seating under huge trees in an old colonial building. It too has a shop attached to it. Find it on Romain Rolland Street. We tried and recommend the Crazy Oriental Sald with vegetables, mint, semolina and fresh goat's cheese, Chicken Milasaise with tomato concasse, fresh greens and mashed potatoes and washed it down with a glass of Pink Caravelle Hybiscus Syrup with Nanari Seeds. Phew. Wow. We met Benjamin, the warm and friendly owner of Le Maison Rose, who recommended Seer Fish A La Planha with white lemon butter, apple carpaccio and green pea puree, and grilled fillet (red meat) with roasted potatoes, home made herb butter and glazed tomatoes. Next meal, we promised ourselves!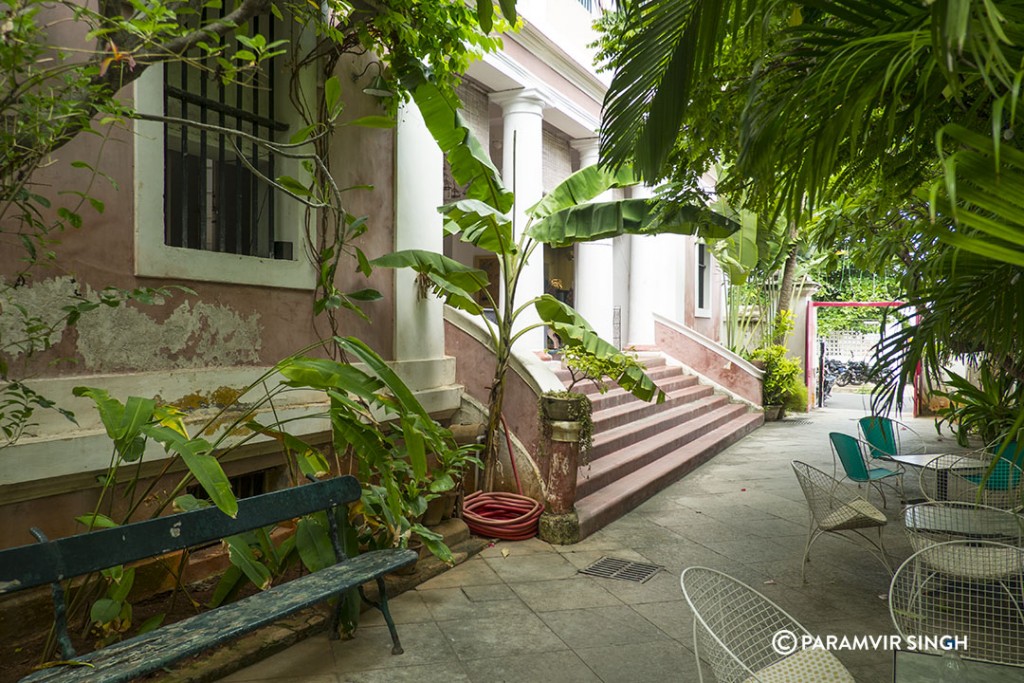 Baker Street Cafe on Bussy Street is an excellent place for your croissants, quiches, tiramisus, eclairs, and pastas & crepes (only on weekends)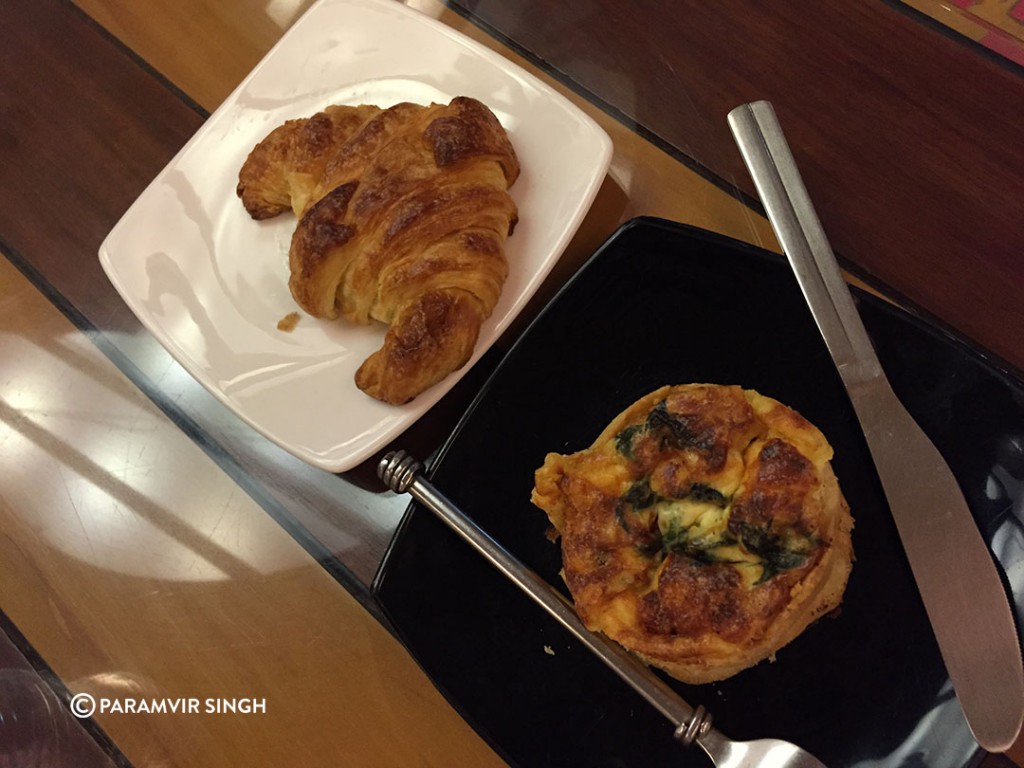 We were looking for some authentic South Indian non-veg place and discovered Ende Nadu, serving food from Kerala, at Muthumariamman Koil Street. The fish curry with appams was delicious, though spicy, and so were the chana and puttu.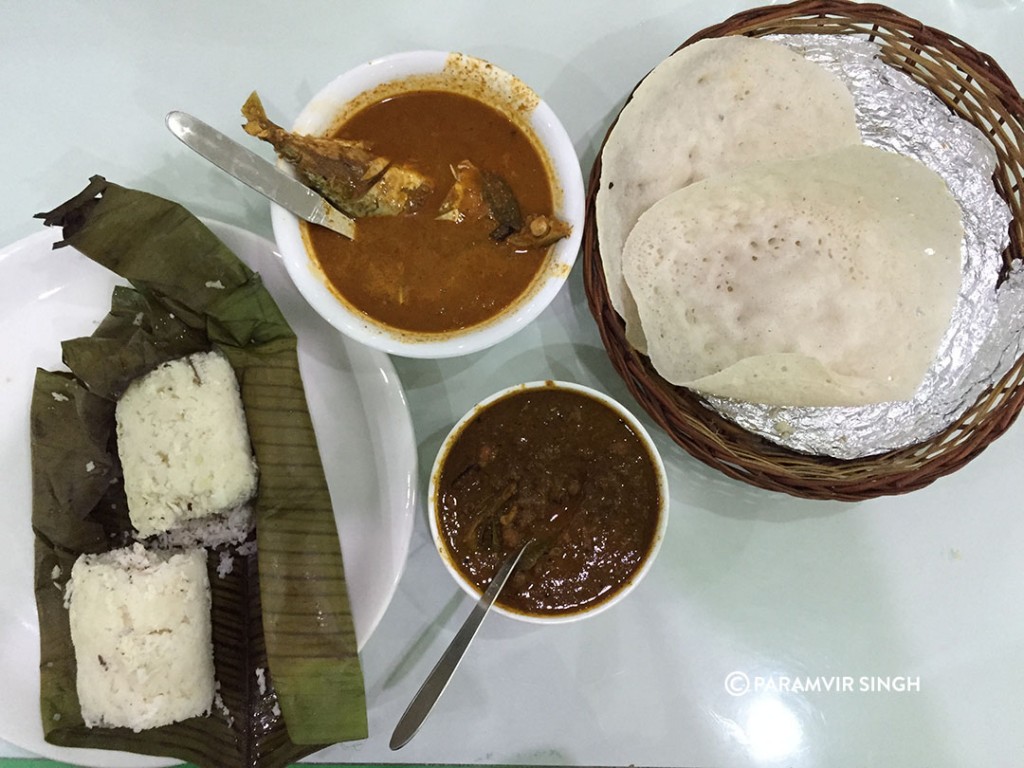 The Cafe De Flore at the French Cultural Centre is a great place to hang out and it's right on the Beach Road. Try the coffee and hamburgers.
We don't have pictures, but we tried and loved the Adyar Anand Bhavan (also known as A2B) at Chinnamalai, an excellent place for the most delicious South Indian snacks and meals like Dosas, Bisi Bhele Bhaats etc. Hotel Suruguru at Sardar Vallabh Bhai Patel Salai too has delicious South Indian Thali meals, if you are in the mood for somewhat fine dining. The KBS Kofi Bar on the Rue St. Martin near the Secretariat Building has probably the best filter coffee I have ever had. Ever. Approach it from the Beach Road.
If you have the time and patience, you could walk through Pondicherry's White Town, looking for the best hotel/cafe for your needs and budgets.