With a few days off, and an itch to road trip in the rains, we decided on Aurangabad followed by Lonar. This is one stretch we hadn't been to, and the time at hand perfectly enabled us to quickly freeze the plans and leave.
Aurangabad is roughly 340 km from Mumbai (240 from Pune) and one can drive the distance in about 6 hours comfortably. The route is generally scenic. We drove from Pune and loved almost the entire stretch.
The city was founded in 1610 by Malik Amber, then named Khadki, and has completed over 400 years in existence. His son Fateh Khan, after Malik's death, changed the name to Fateh Nagar. In 1653 when Aurangzeb (yet only a prince) was made the viceroy of the Deccan, he made Fatehnagar his capital and renamed it Aurangabad. During the British Raj, Aurangabad was part of the princely state of Hyderabad.
We spent barely two days in Aurangabad, so couldn't marvel at the many historical places here. But we did visit the most famous, Bibi Ka Maqbara. This serene monument was erected in the memory of Aurangzeb's wife, Dilras Banu Begum, by his son Azan Shah. Aurangzeb wasn't much interested in architecture so didn't build much else. The other notable monument built by him was The Pearl Mosque in Delhi, and he himself is laid to rest in a modest elsewhere in Aurangabad.
Bibi K Maqbara was designed by Ata-Ullah, architect and Hanspat Rai, an engineer. Ata-Ullah's father, Ustad Ahmad Lahauri was the pricipal designer of the Taj Mahal. Built between 1651 and 1661, the cost of construction was apparently Rs 6,68,203-7 (7 annas). It's a beautiful monument in its elegant simplicity, and legend has it that when Nizam Sikandar Jehan of Hyderabad annexed this region, he wanted to shift the monument slab by slab to his capital. However, he soon had a premonition that some disaster may befall upon him, should he disturb this serene structure, so he abandoned the idea and built a mosque in penance.
The atmosphere of Bibi Ka Maqbara is somehow full of sadness. Perhaps it's the austerity, or the simple white plaster of the detailing.
Also known as the City Of Gates, Aurangabad once had 52, each with its own history, context and individuals. Out of the 52, only four main and nine subordinate gates have survived, the most famous, oldest and biggest of them being the Bhadkal Gate near the Naukhanda Palace of Nizams. Another large gate that once can see, built by Aurangzeb himself, is Delhi Gate.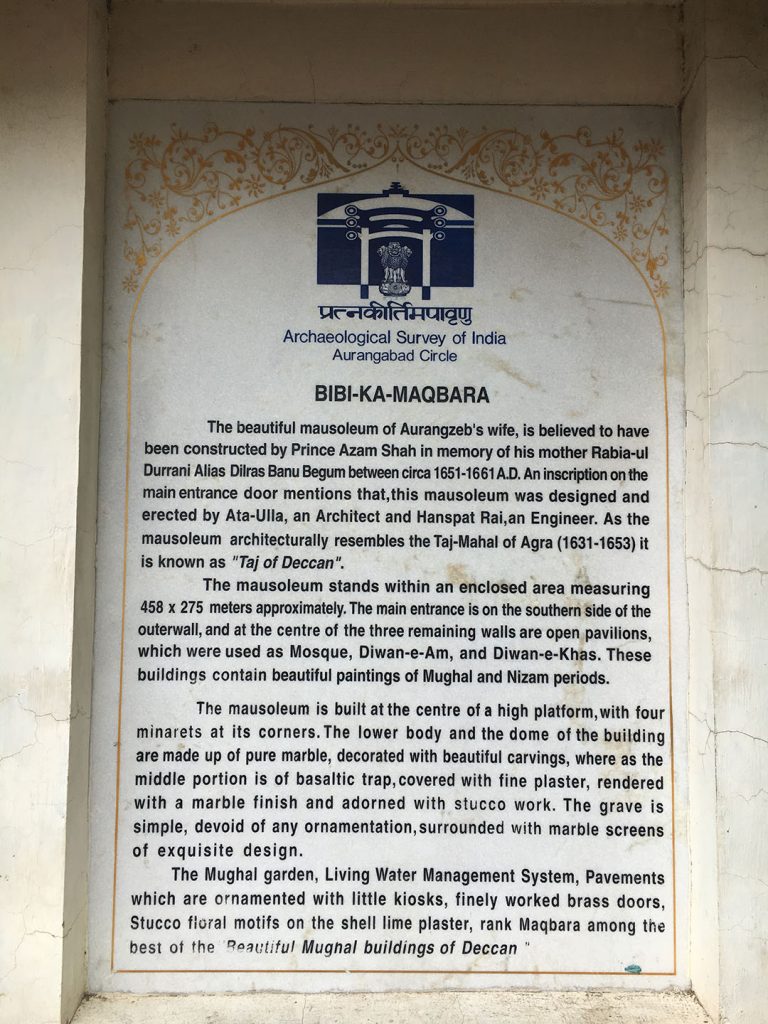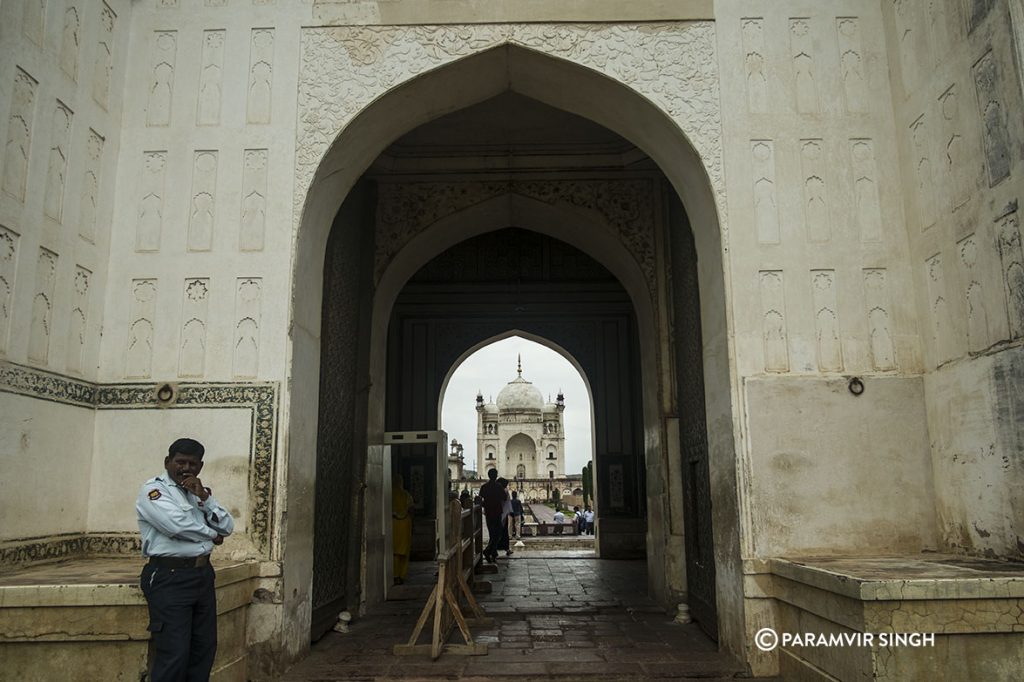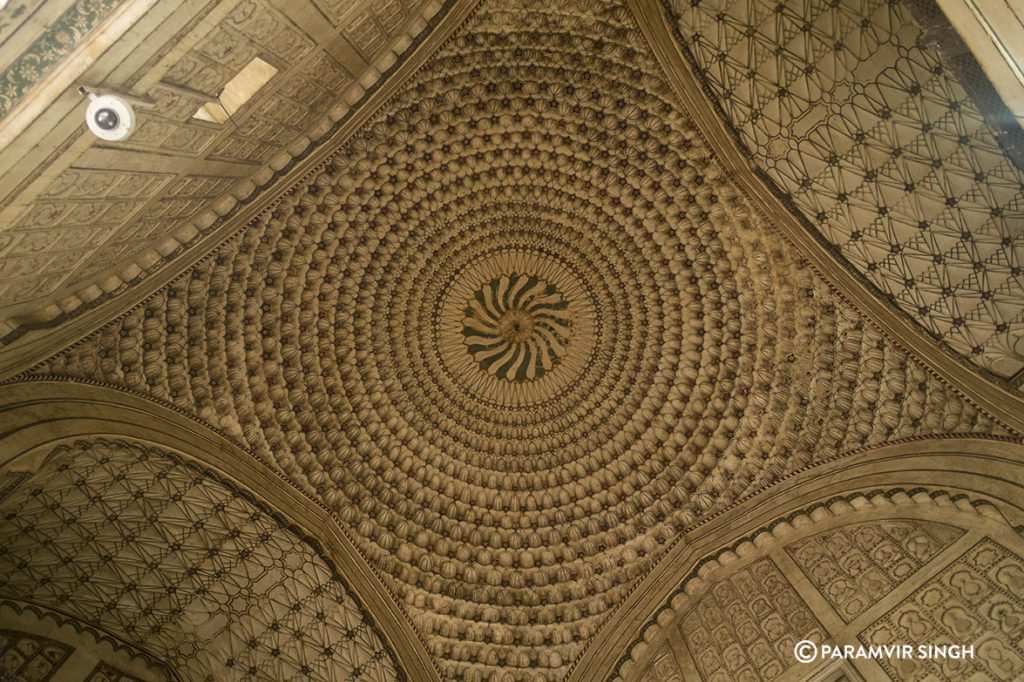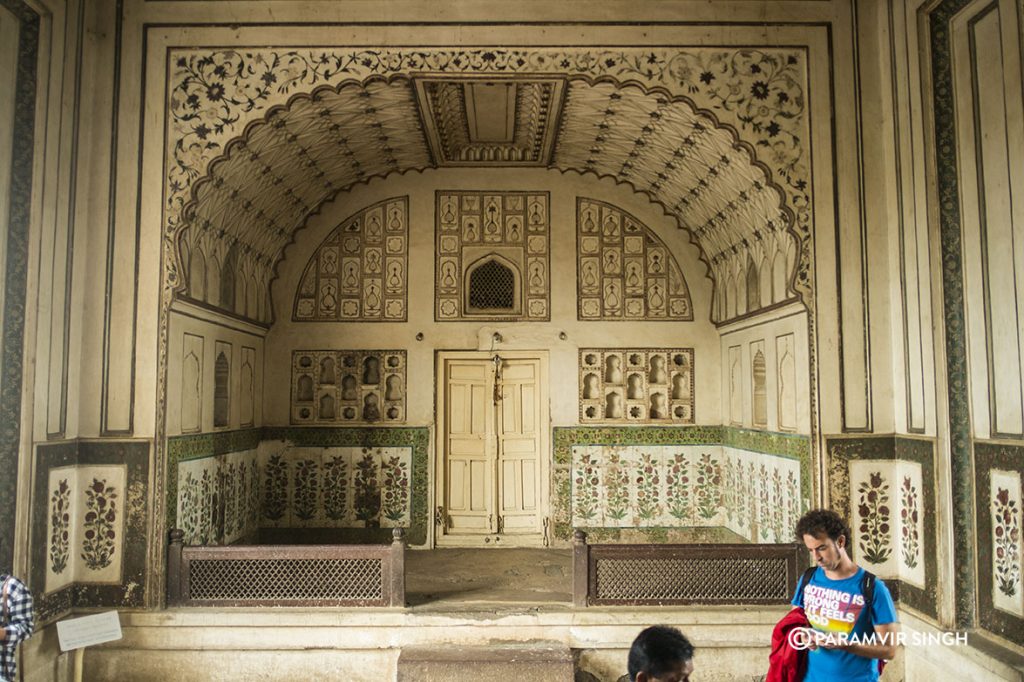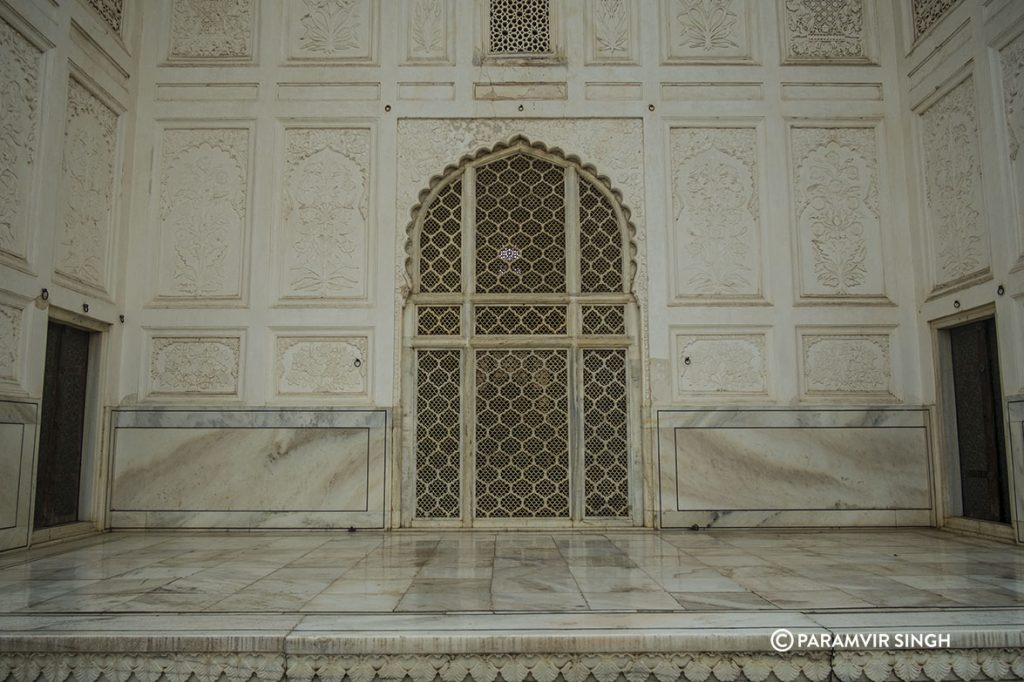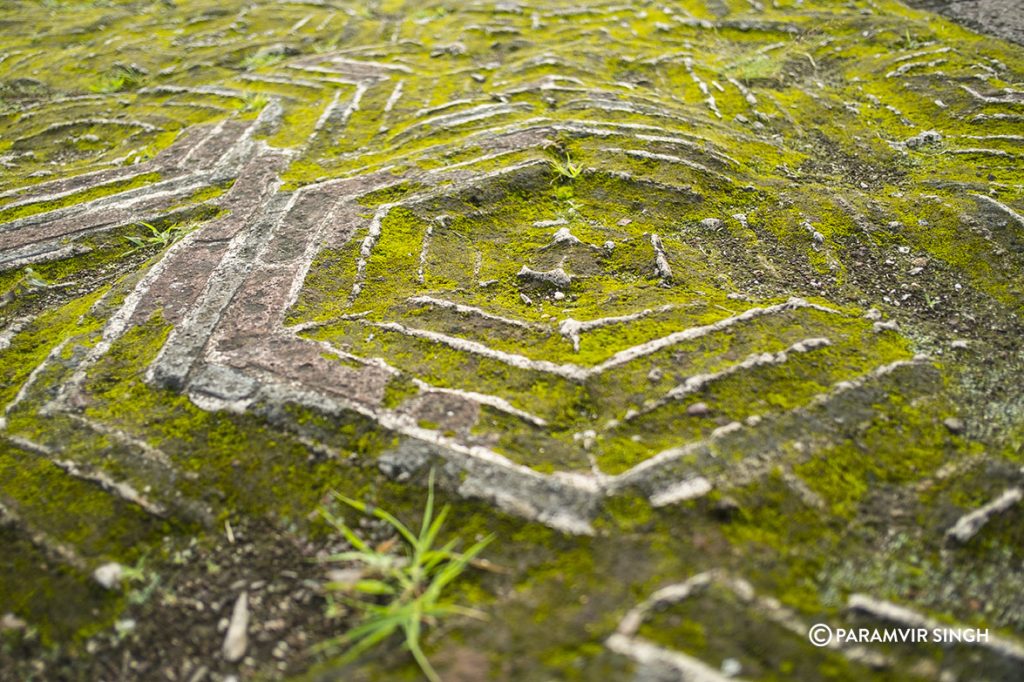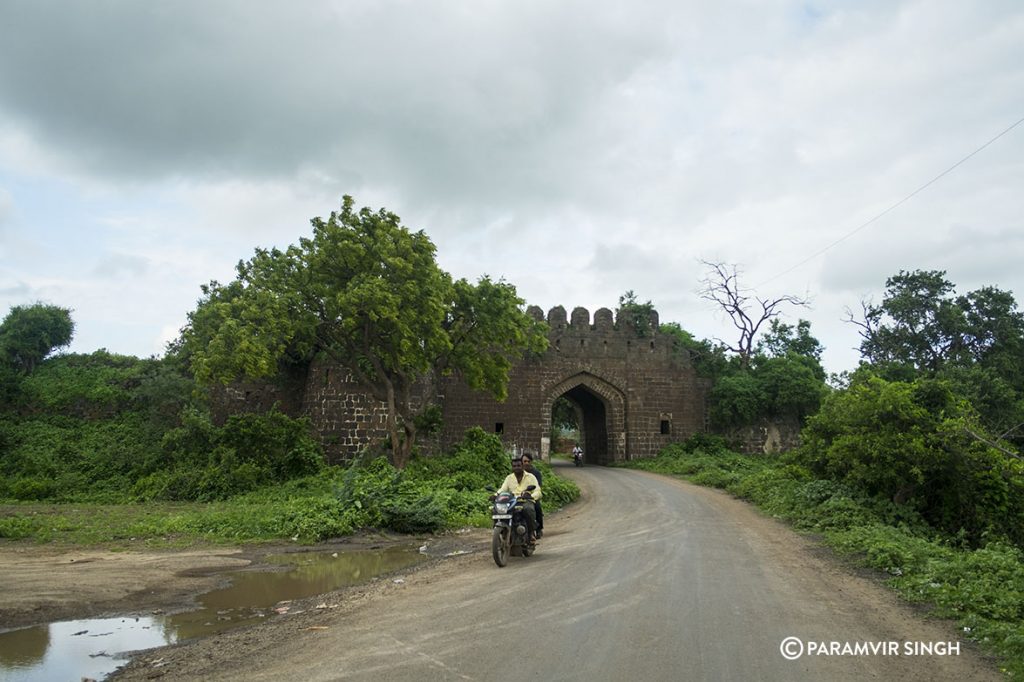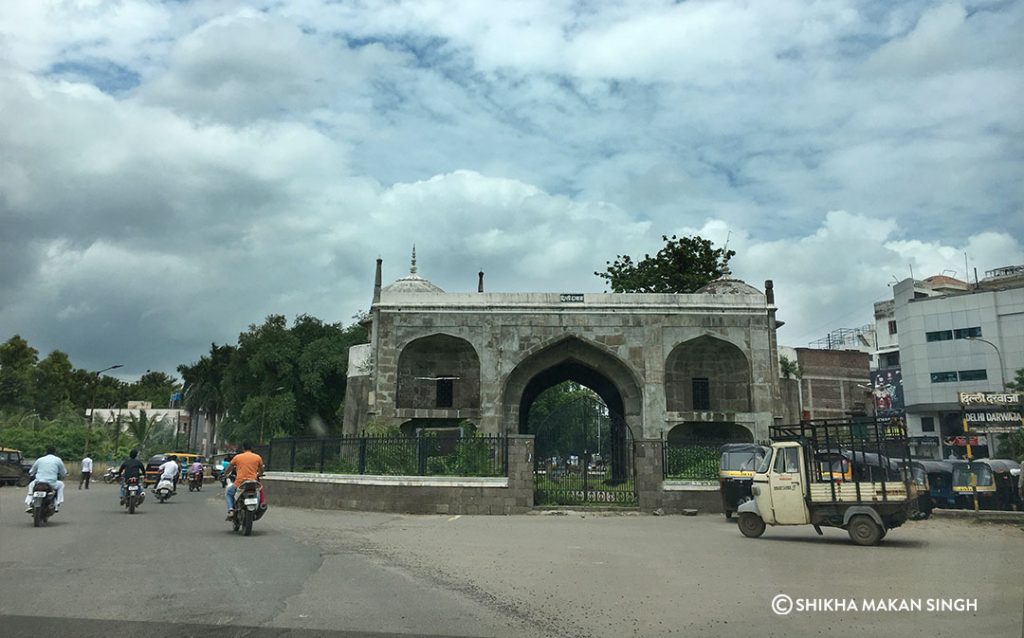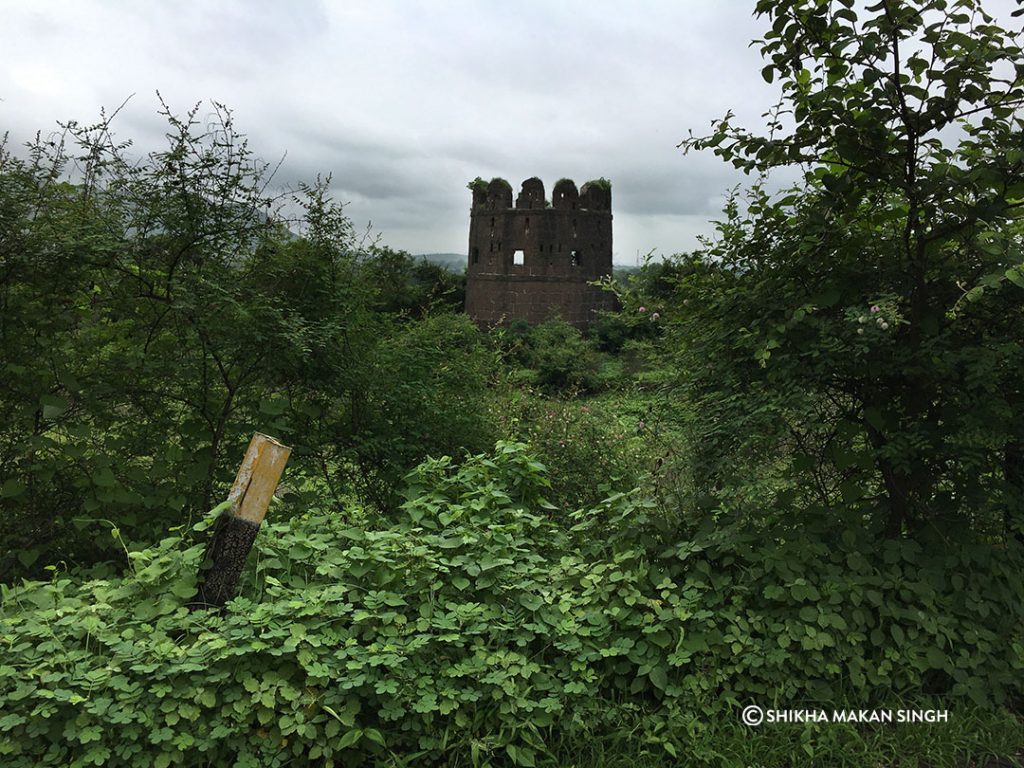 Aurangabad is famous for its luxurious cotton and silk weaving called Mushroo and Himroo. The Himroo fabric is associated with Mohammad Bin Tughlaq and it is said he brought the craft to India in around the 14th Century.
Bidriware is another old art form where gold and silver are inlaid on copper. Once it was used to create rich plates, jewellery, huqqah vases, bowls etc. Not practiced as much now, once can however still find traces if it in cuff links and name plates, among other forms.
Kaghzipura near Daulatabad is supposed to be the first place in India where paper was milled. Supposed to have been brought to India by the mongols, the paper was used to print the Quran.
Aurangabad food is much like Mughal or Hyderabadi with its rich biryani and spice laden meats. Naan Qalia is a notable dish, comprising of mutton cooked in spices served with Naan. Tahri is another famous dish, much like the biryani. We didn't;t have a chance to try these out though.
There's plenty to see in Aurangabad and around. Panchakki is a 17th Cenury Water Mill. Daulatabad Fort is a gorgeous example of 12th Century Yadava Dynasty Architecture. It's another great weekend getaway from Mumbai or Pune.
[box type="success" width="100%" ]How to reach : Aurangabad is easily reached by a fabulous Airport or the train station. It's well connected by road from Mumbai and Pune.
Where to Stay : Plenty of places, but we stayed at the Taj.
When to visit : Just after the monsoons (August) or in Winters (November to February) should be good. Aurangabad gets very hot In the summers.[/box]