I had always wondered why ancient Indian art was almost entirely sculpture and architecture and so little painting. An August trip to Ajanta Caves changed the belief completely.
Located 100km from Aurangabad, Ajanta Caves are one of the finest remains of ancient Buddhist art, and it is said these cave frescos influenced many later paintings and arts. The first caves date back to the 2nd and 1st Century AD. During the Gupta period (5th to 6th Century AD) many more caves were added to the original group. The Ajanta Caves are amongst the best places to visit in India.
On 18th April 1819, a British army officer John Smith, accidentally discovered one of the caves, the Cave 10. The locals were always aware of these caves."In 1848, the Royal Asiatic Society established the "Bombay Cave Temple Commission" to clear, tidy and record the most important rock-cut sites in the Bombay Presidency, with John Wilson as president. In 1861 this became the nucleus of the new Archaeological Survey of India."
We had clubbed a visit to Lonar, Aurangabad and Ajanta-Ellora around August 2016. The monsoons were just on their way out and the landscape was lush green and the weather still pleasant. We hadn't anticipated how amazed we would be at Ajanta.
Why should you visit Ajanta Caves?
Only if you are interested in History, Art, Architecture, Culture and have tremendous patience. There are 30 caves, each extremely detailed, and the more you observe them the more you get involved in understanding them. We would say a minimum of one complete day here, but recommend two. Not a place for children too young to understand.
These 30 caves in Ajanta were built over about 4 centuries. The earliest caves (numbered 9, 10, 12, 13 and 15A, numbered only for convenience and no chronological theory here) belong to the Hinayana tradition of Buddhism, and hence do not carry any idols. Caves 9 and 10 are Stupas and contain prayer halls or the Chaitya Grihas. The caves numbered 13 and 15A were Viharas or place of stay for the monks.
The second phase of cave construction started in the 5th Century AD, in the reign of King Harishena of the Vakataka dynasty. These caves belong to the Mahayana Buddhism tradition and carry idols of Buddha. Since for centuries, these caves lie un-noticed, the locals often used it as a shelter while grazing their live stock or during the monsoons. And while here, they would light fires for themselves. The soot and dust from these fires and years of neglect has formed a thick coating on the original murals, making many of them almost impossible to see. The Archaeological Survey of India has done an excellent job of protecting these national monuments from further decay working on cleaning the murals. It's a tough job to remove centuries of smoke, soot, dust, moisture etc from these delicate paintings without damaging them. But it's a job that must be done. These cave frescoes are not only one of the most valuable arts from our ancient history, they also reveal to us a lot about the lives and society of those years. Many of the caves are incomplete. I wonder why? Whey were they abandoned after a few centuries of use?
If you observe the paintings, you notice multi cultural events and multi ethnic people depicted and also influences from around the globe. It is said these caves were close to ancient trade routes and the painters were exposed to global influences and people. Without any windows, the caves are extremely dark, and one wonders how they painted in such low light levels? We were told the artists used reflectors to bring light inside the caves. But if the caves were so dark, who would notice the elaborate art, the Jataka Tales narrated through beautiful frescoes?
We were lucky to get a fantastic guide in Ajanta, a Professor of History. You will definitely need one who can take you around and help you understand the paintings. If you want to visit these caves with him, drop us an email and we can pass you the number. More detailed descriptions of the caves here at Wikipedia and here at the ASI website.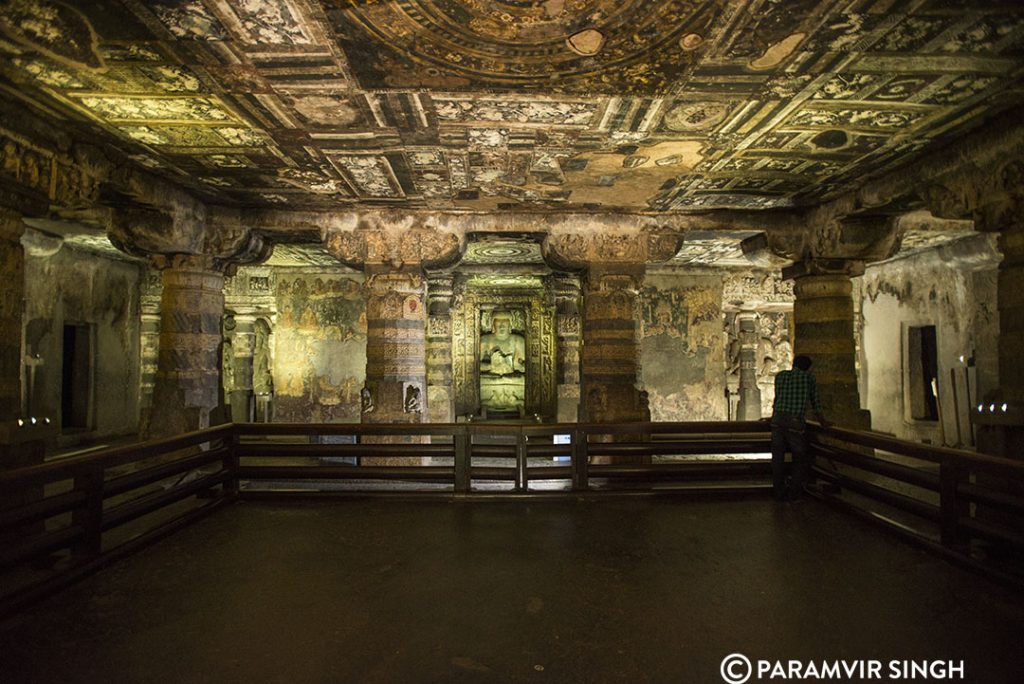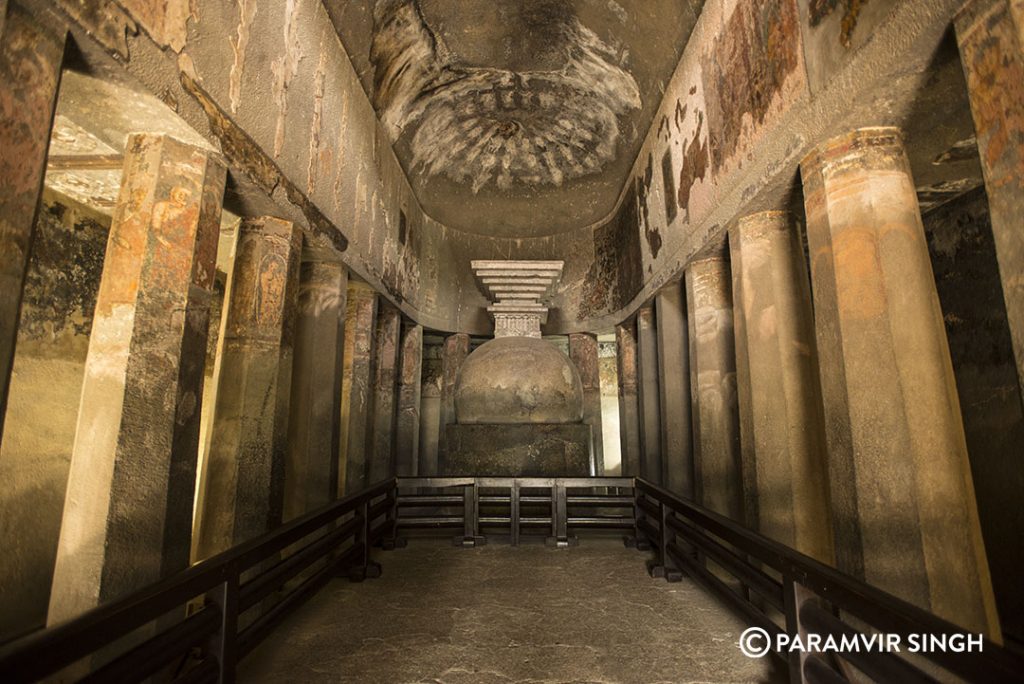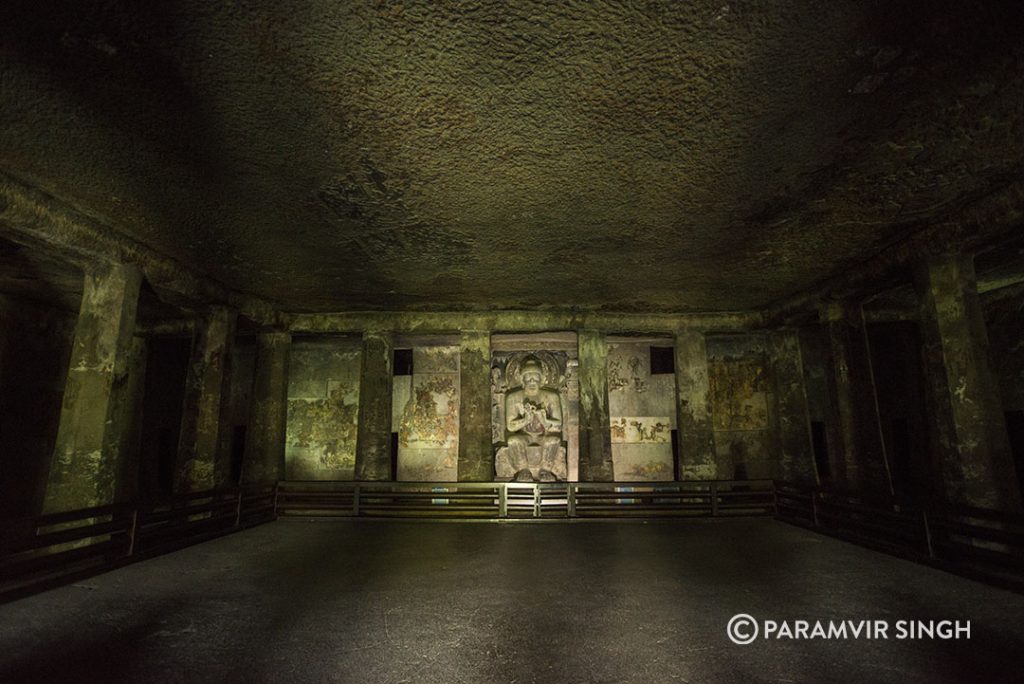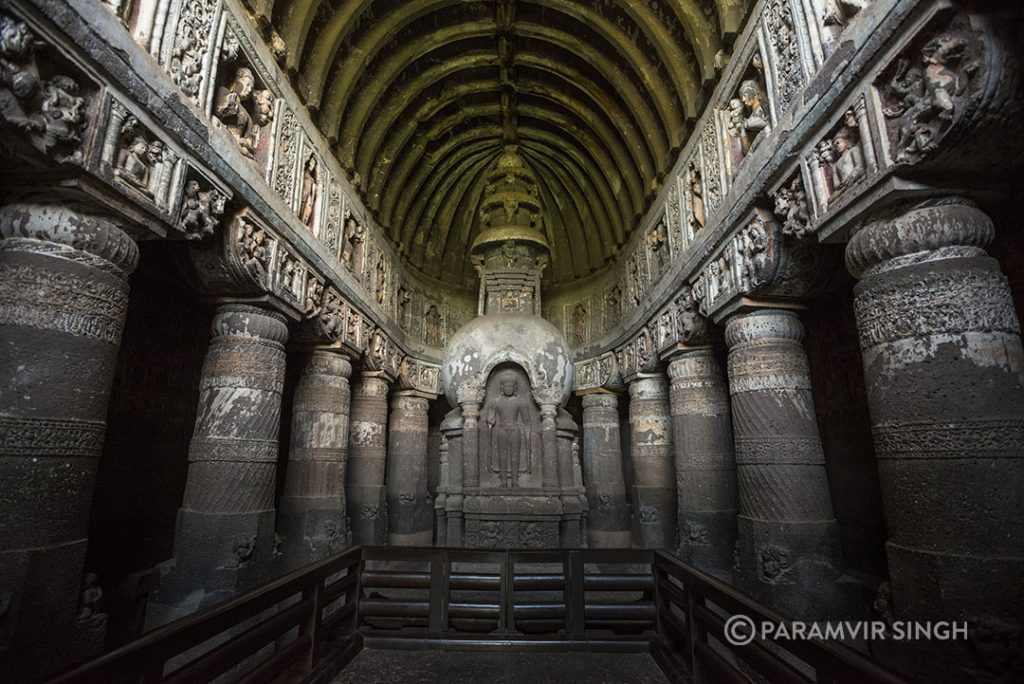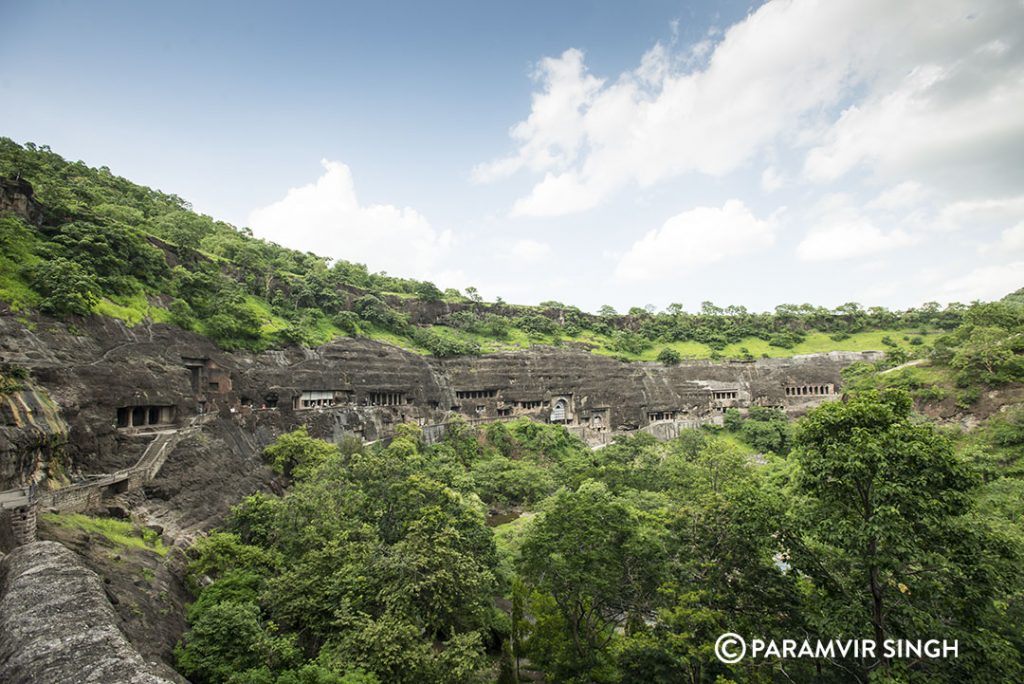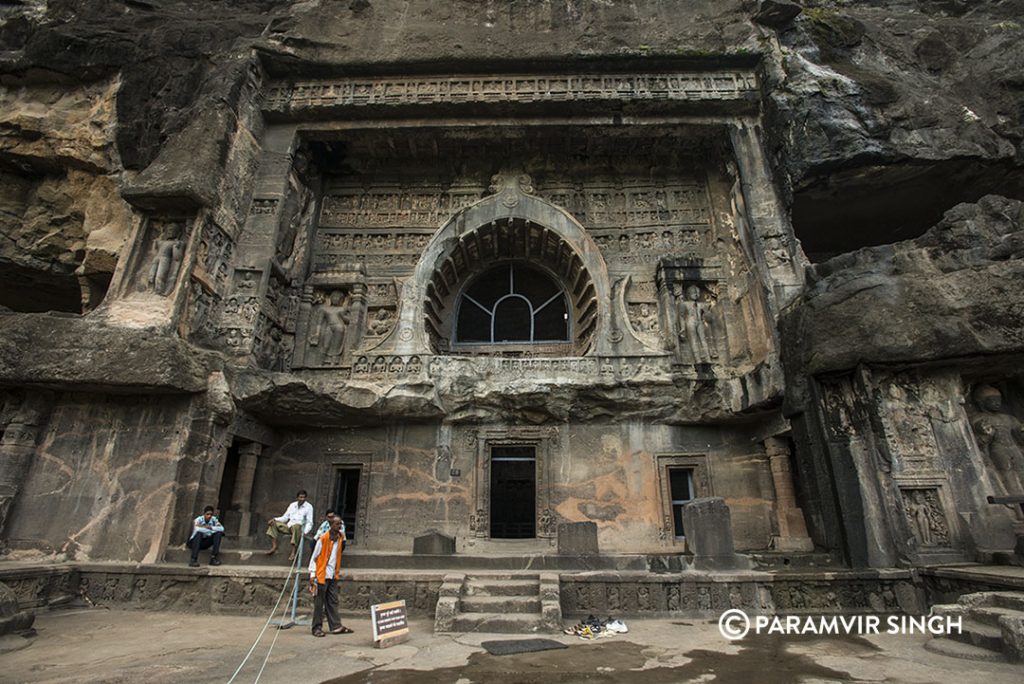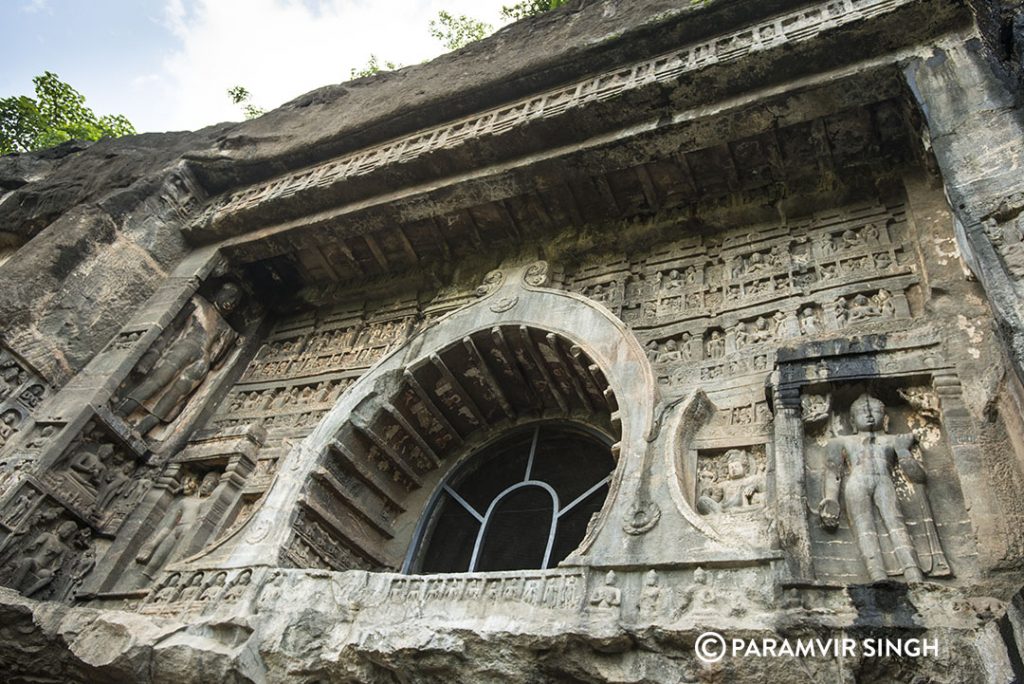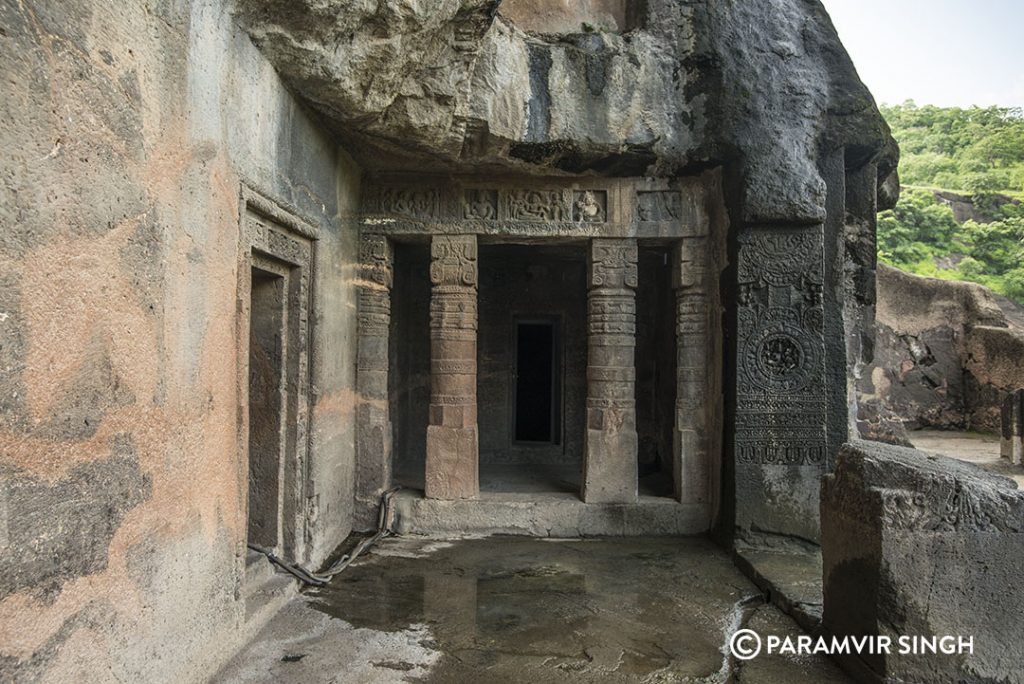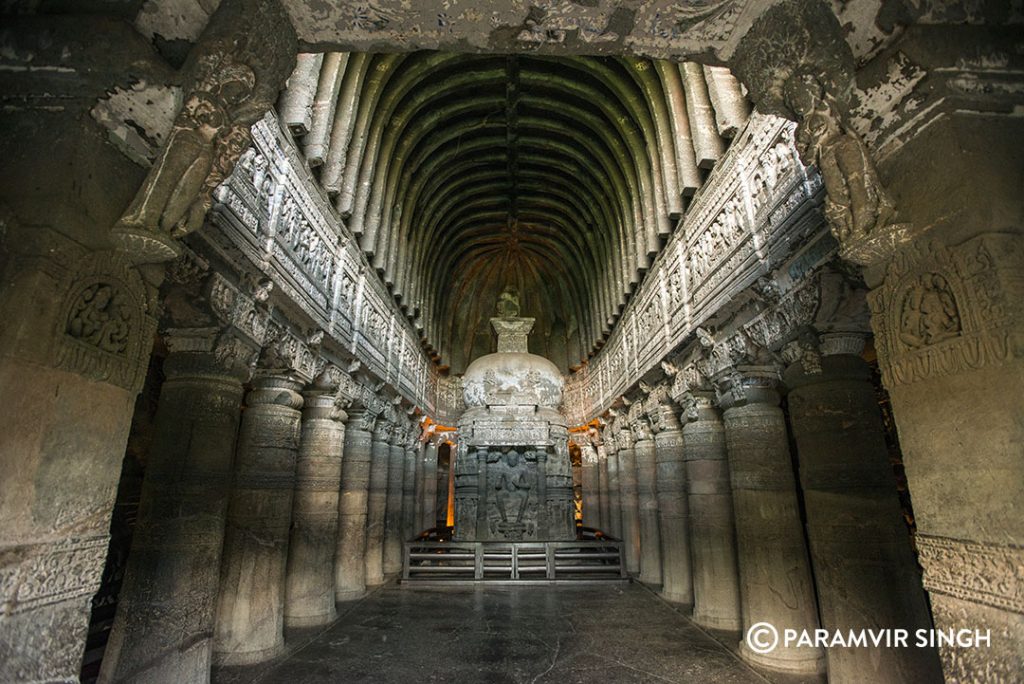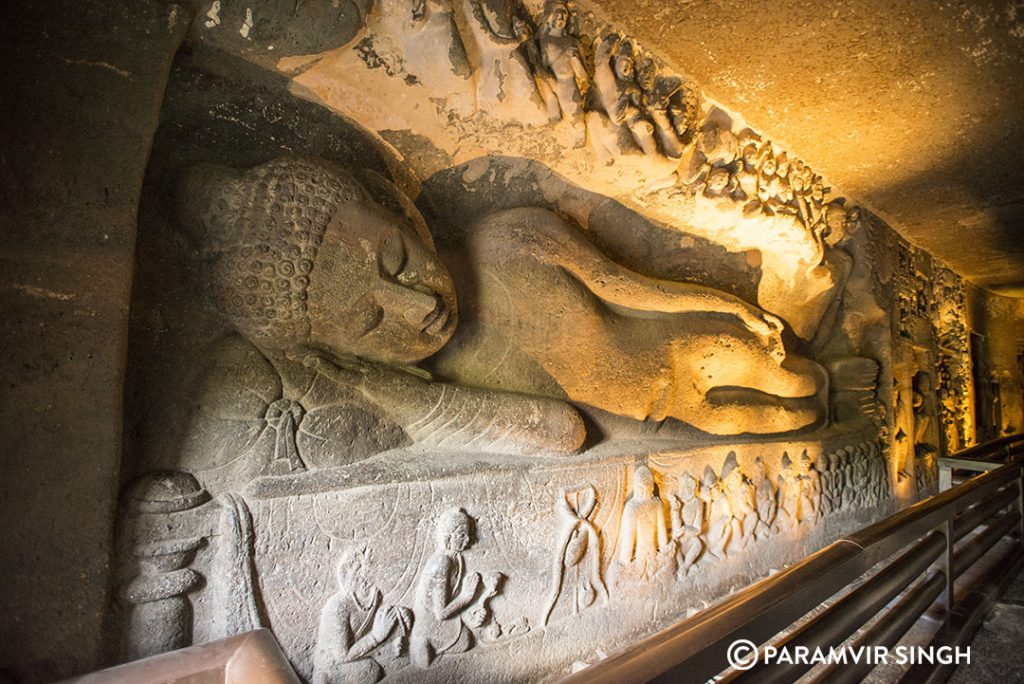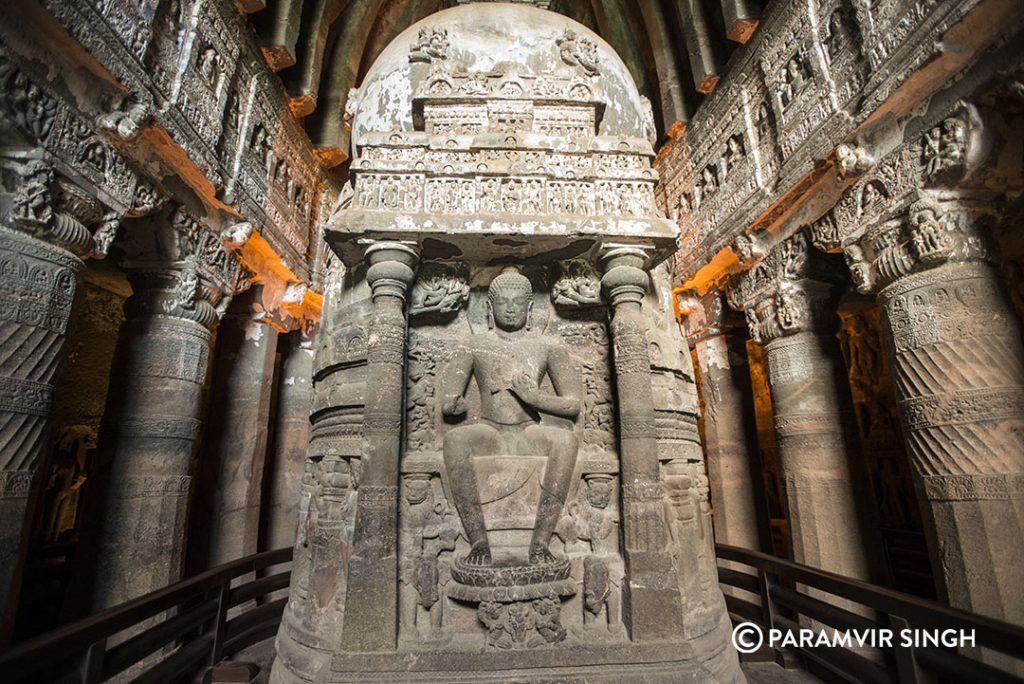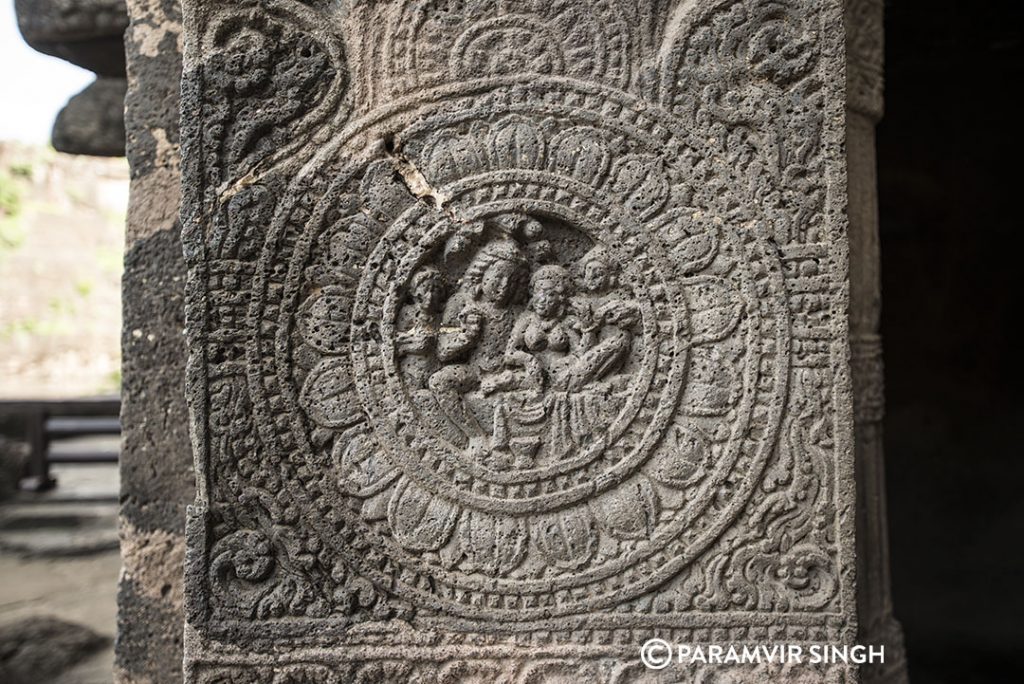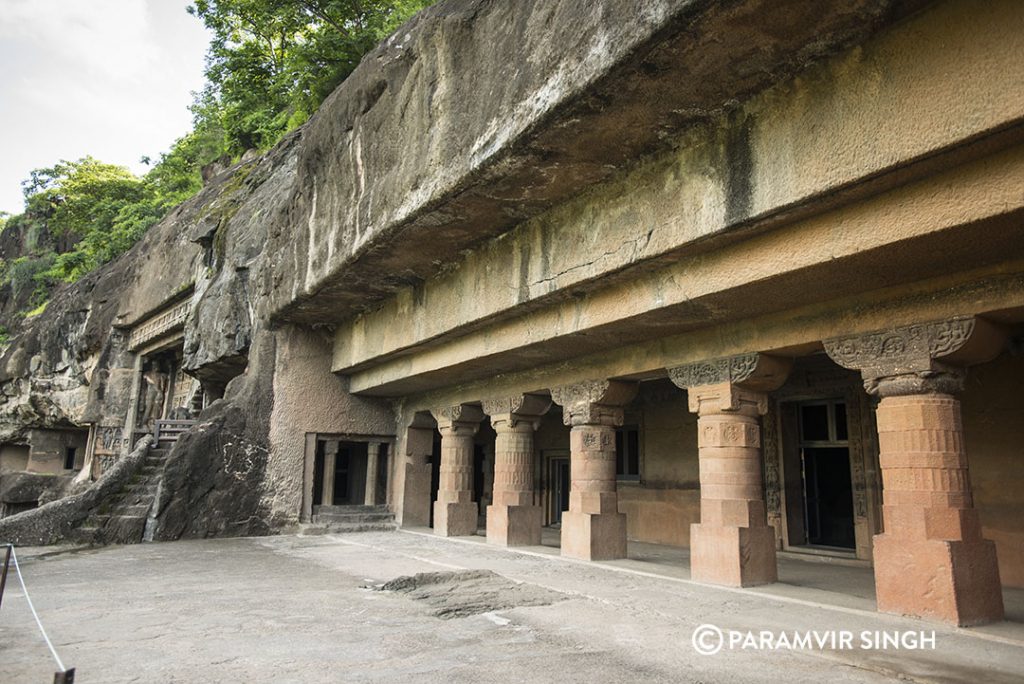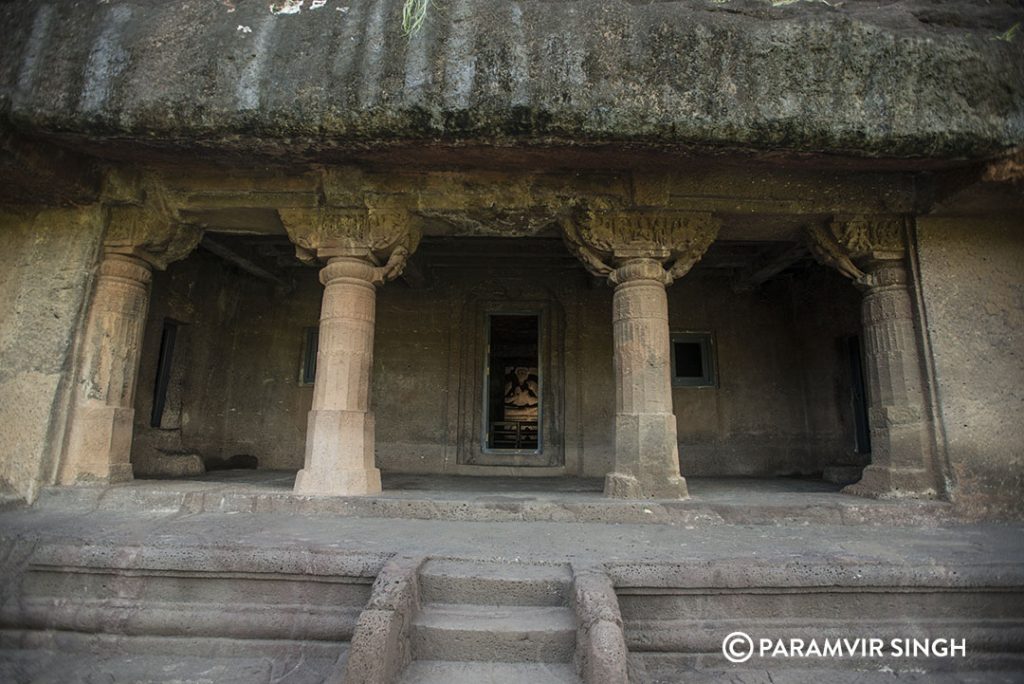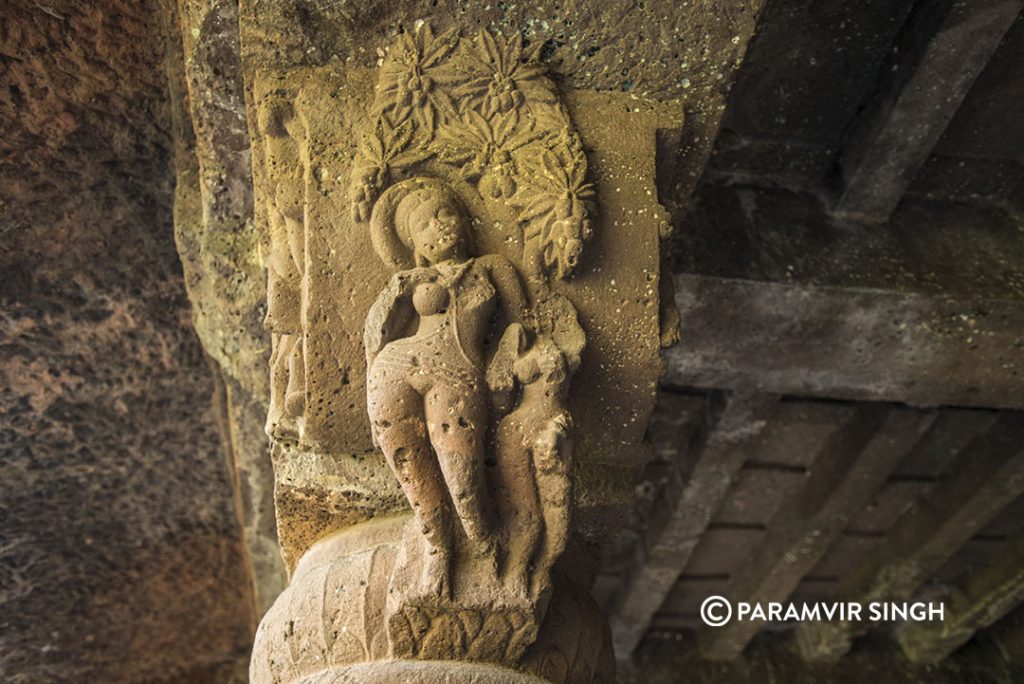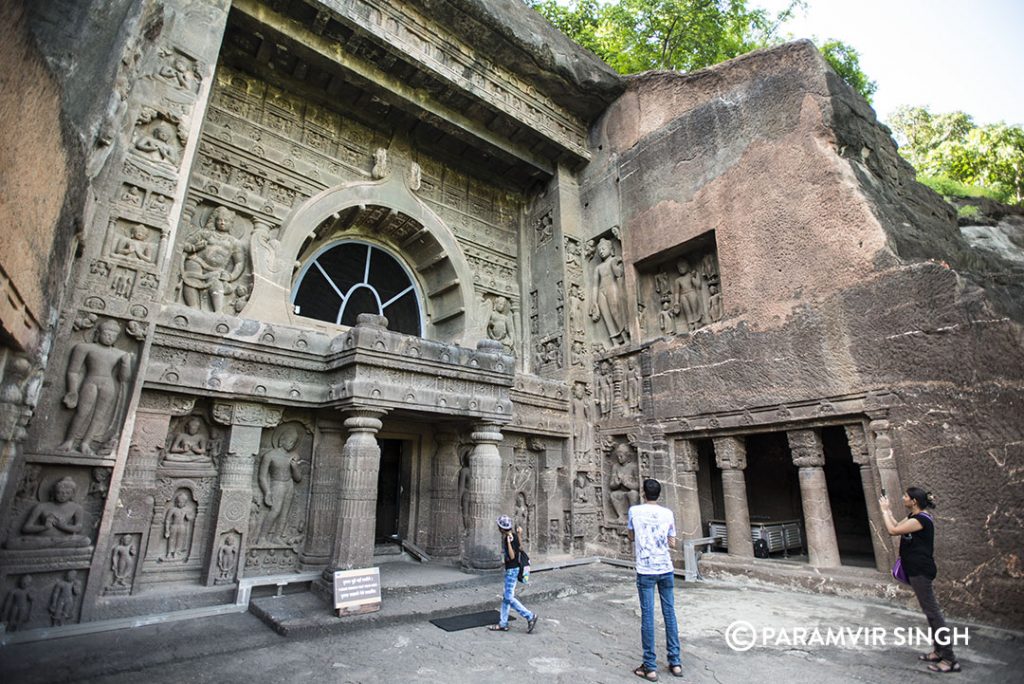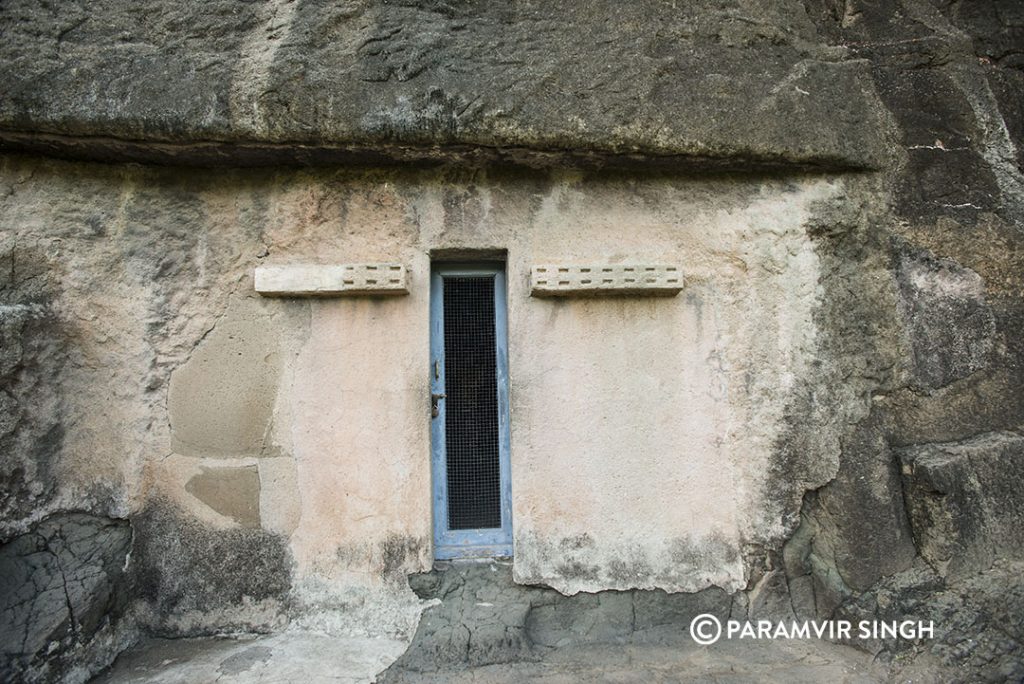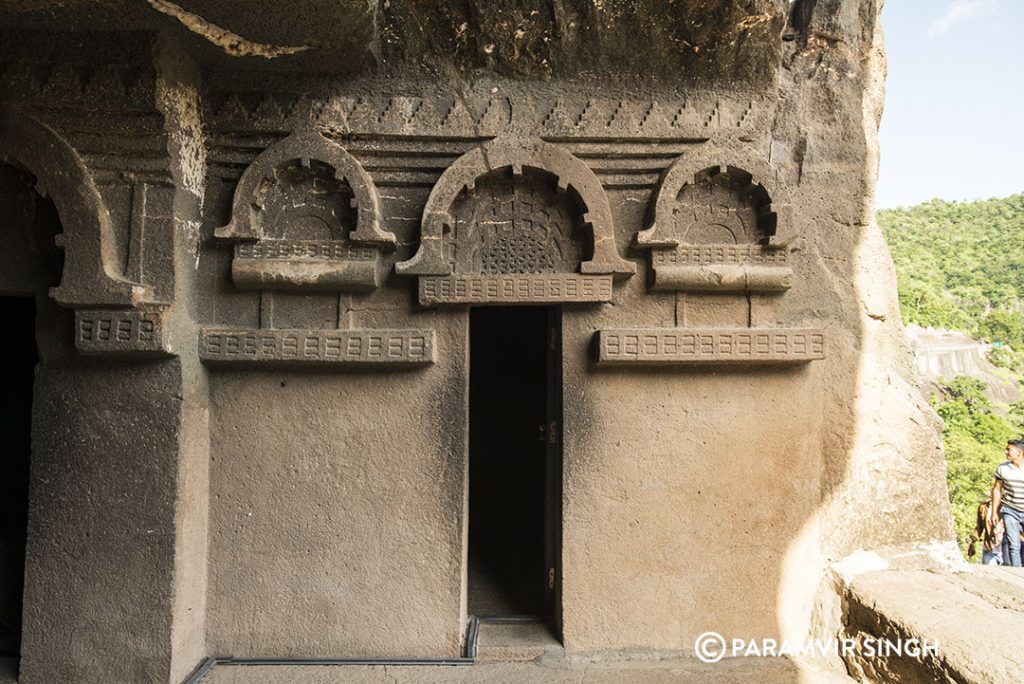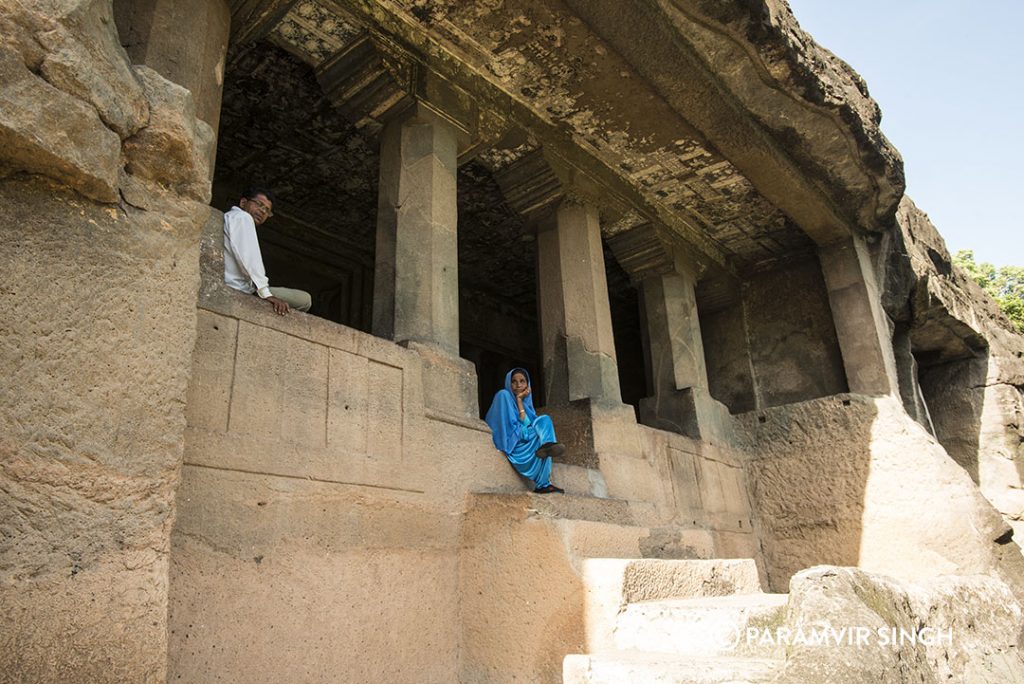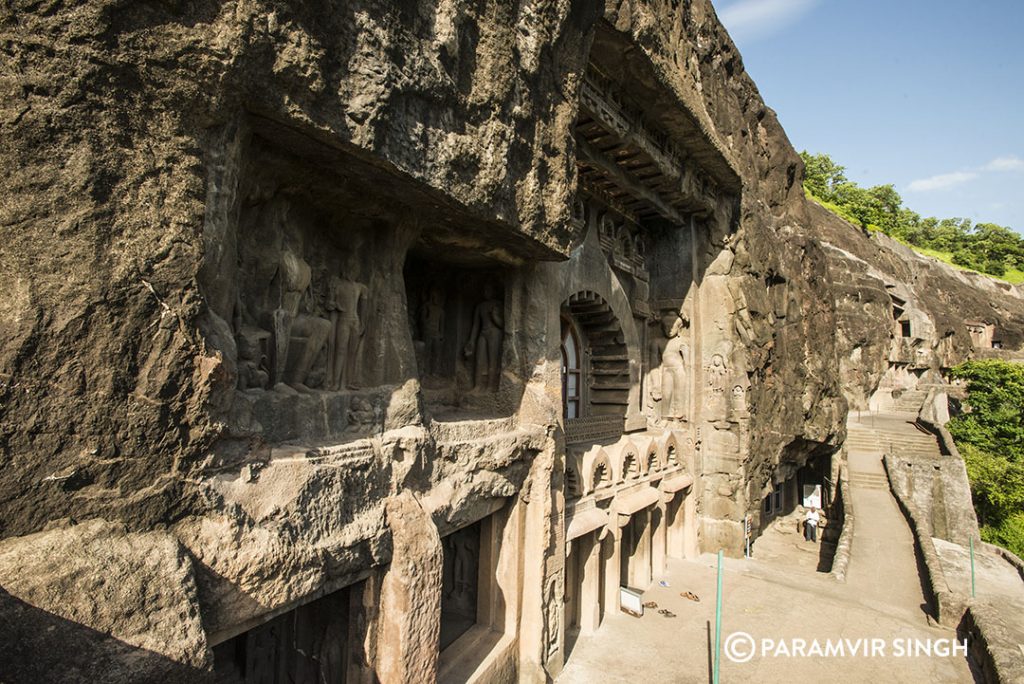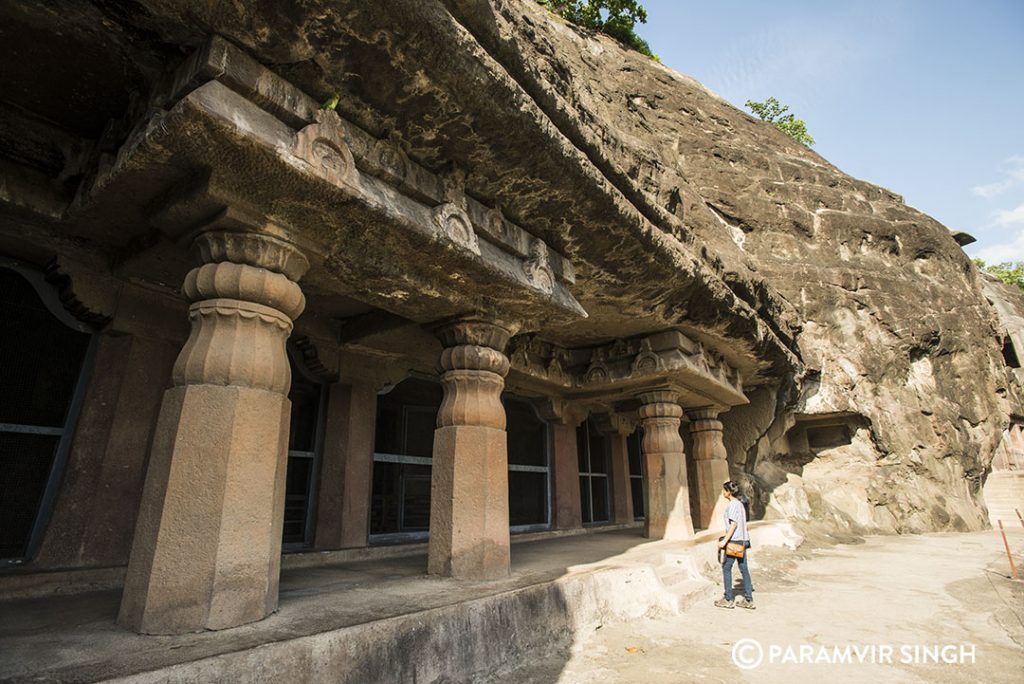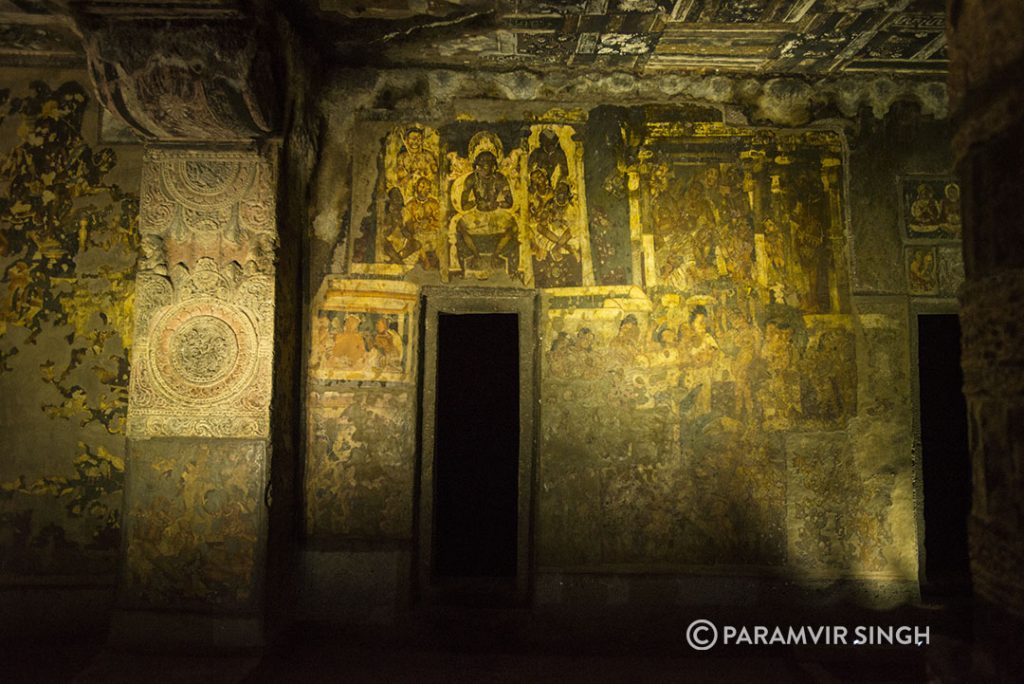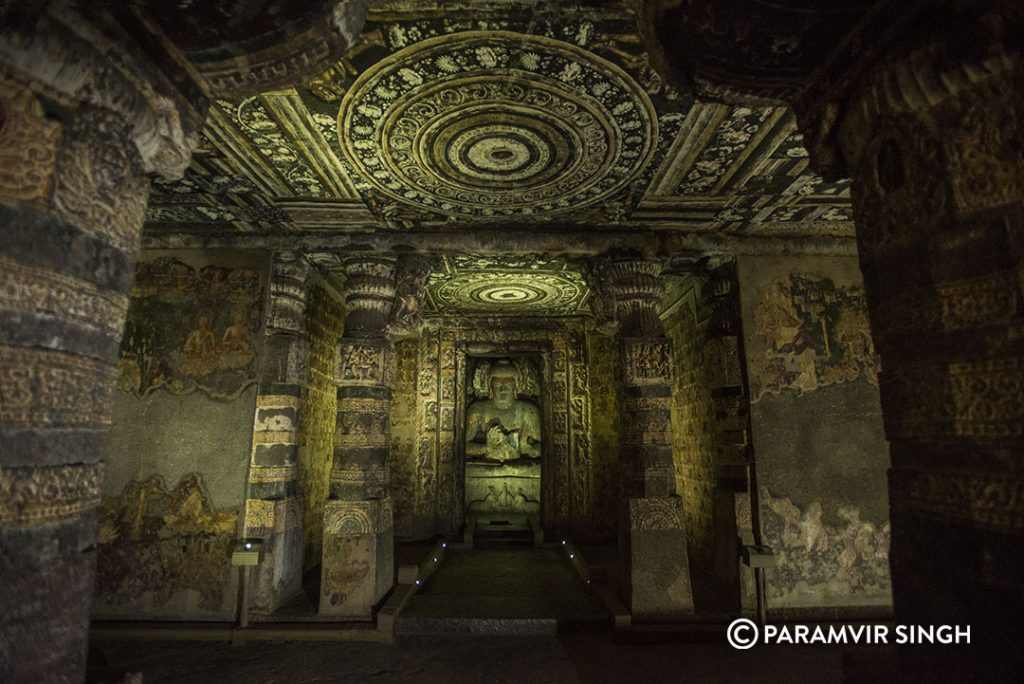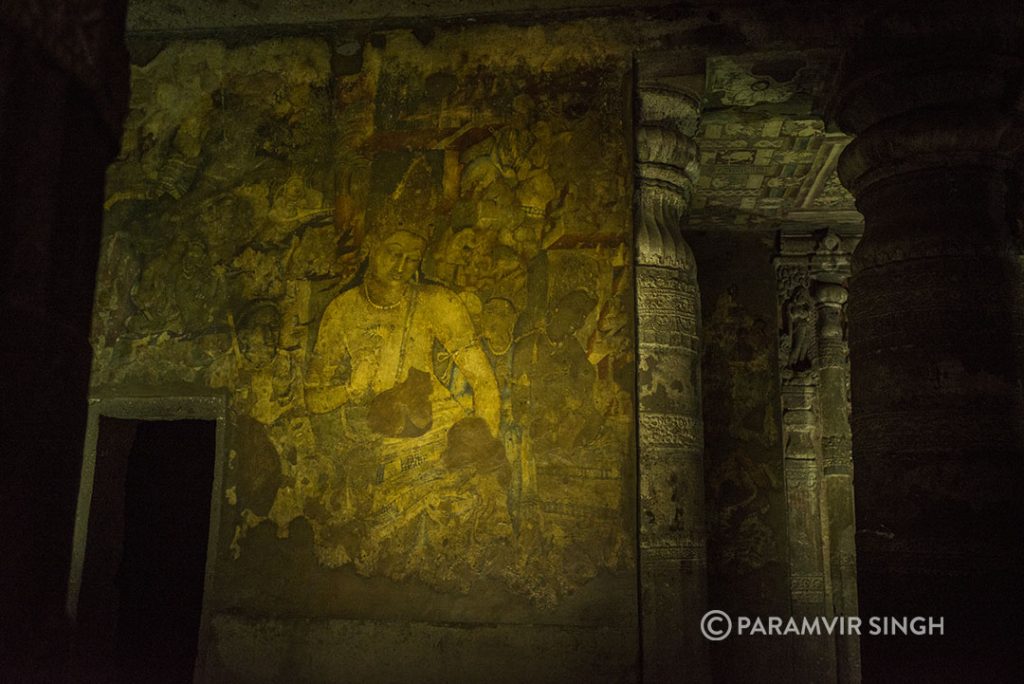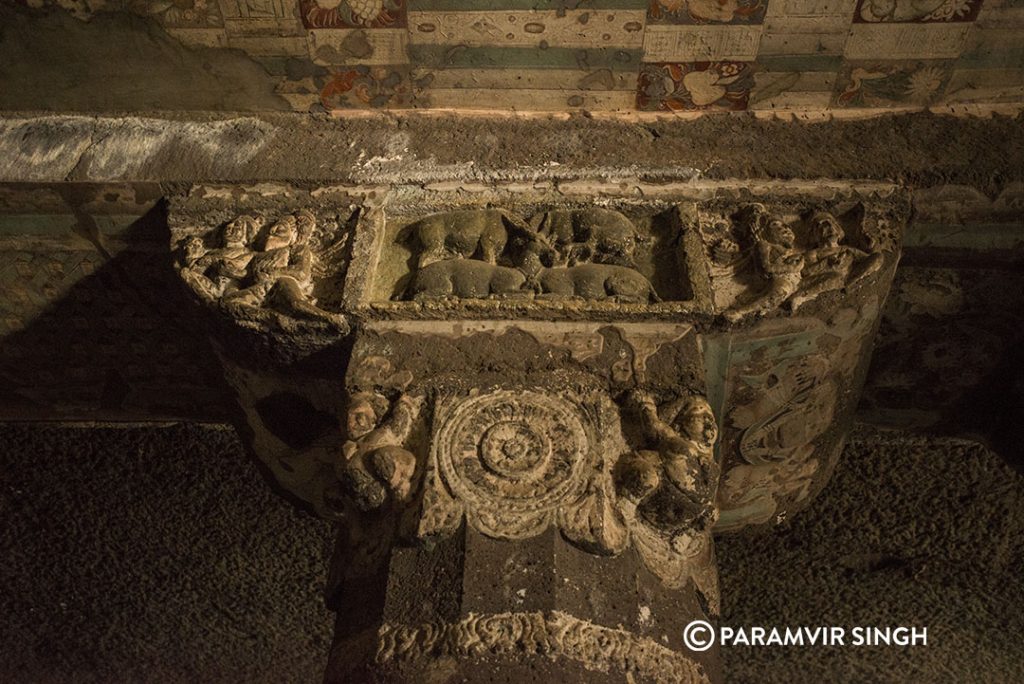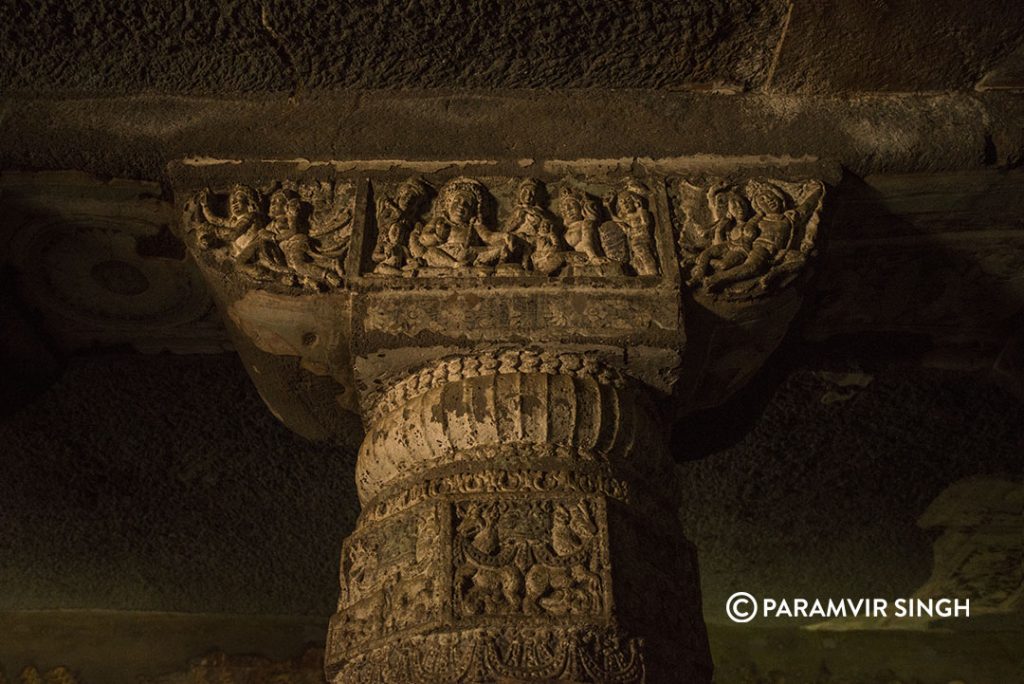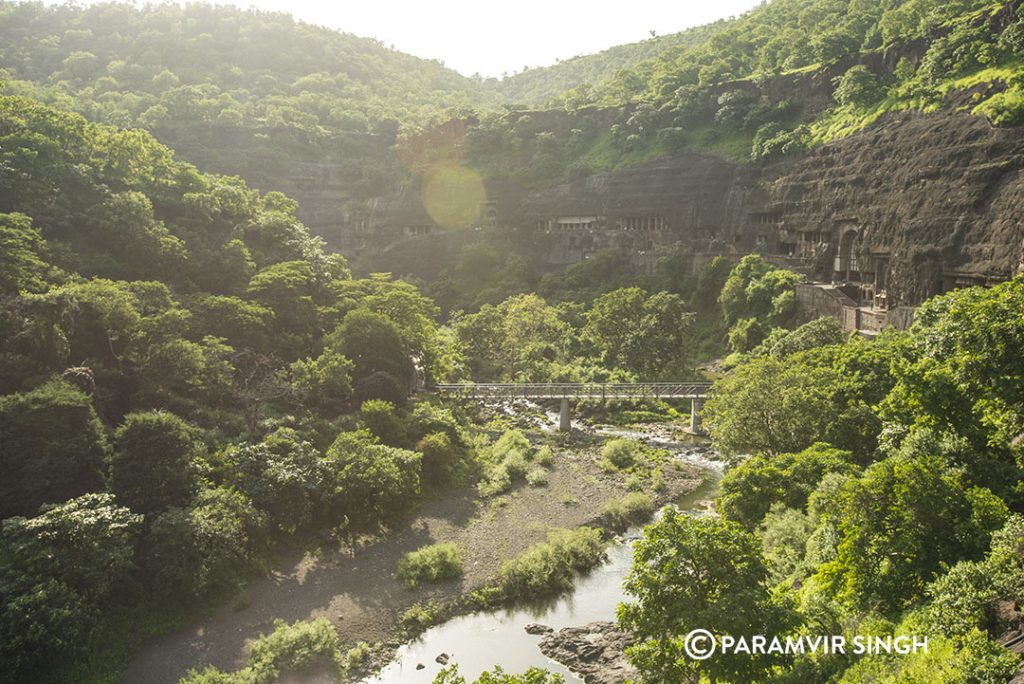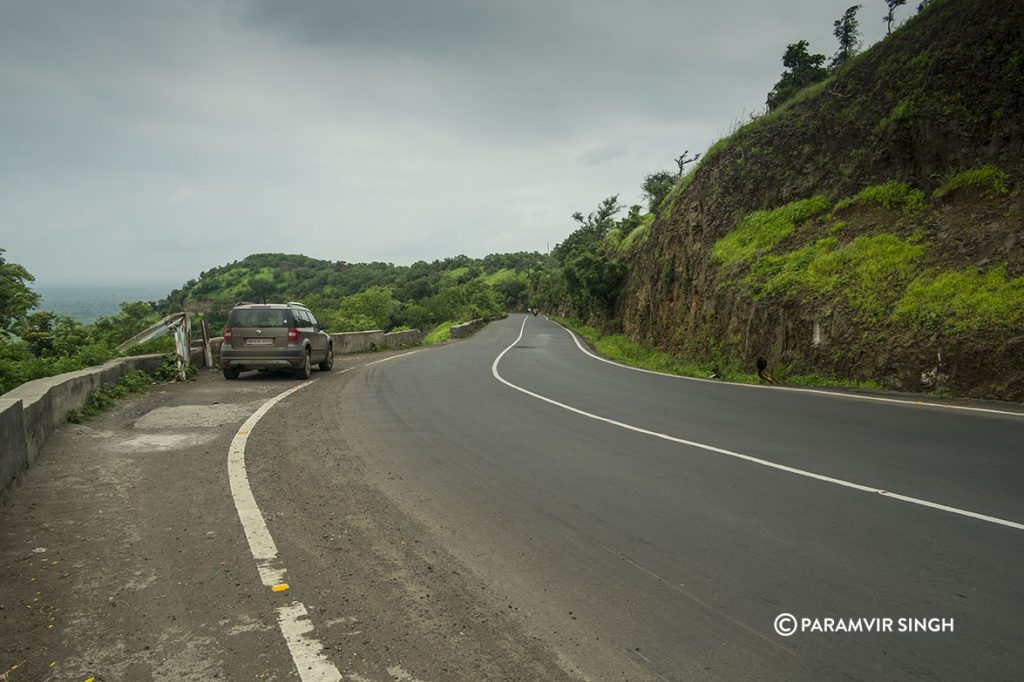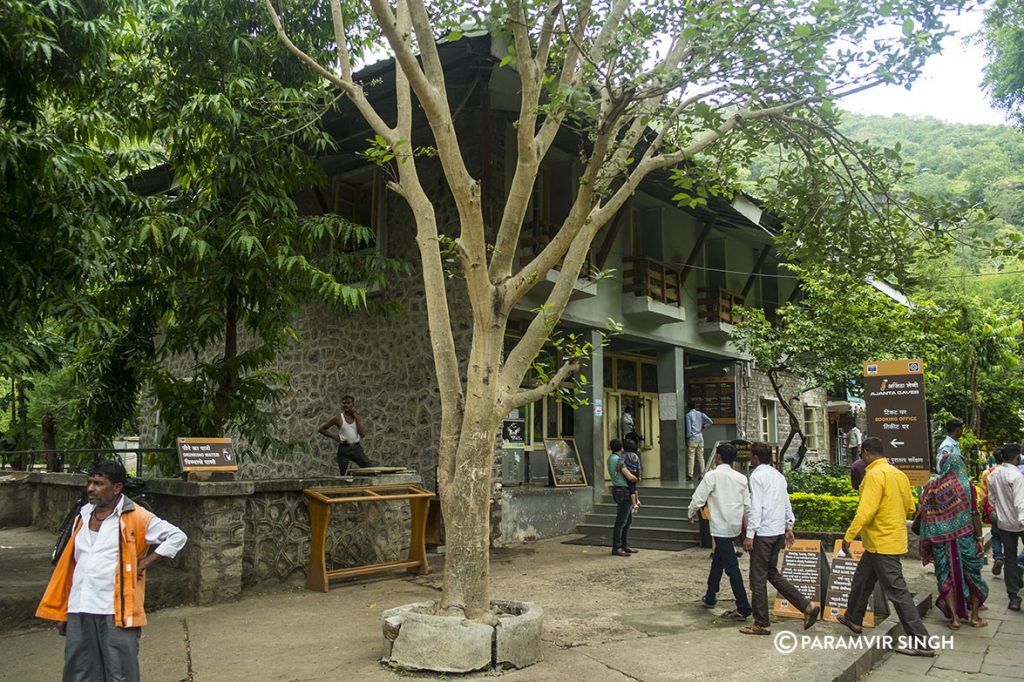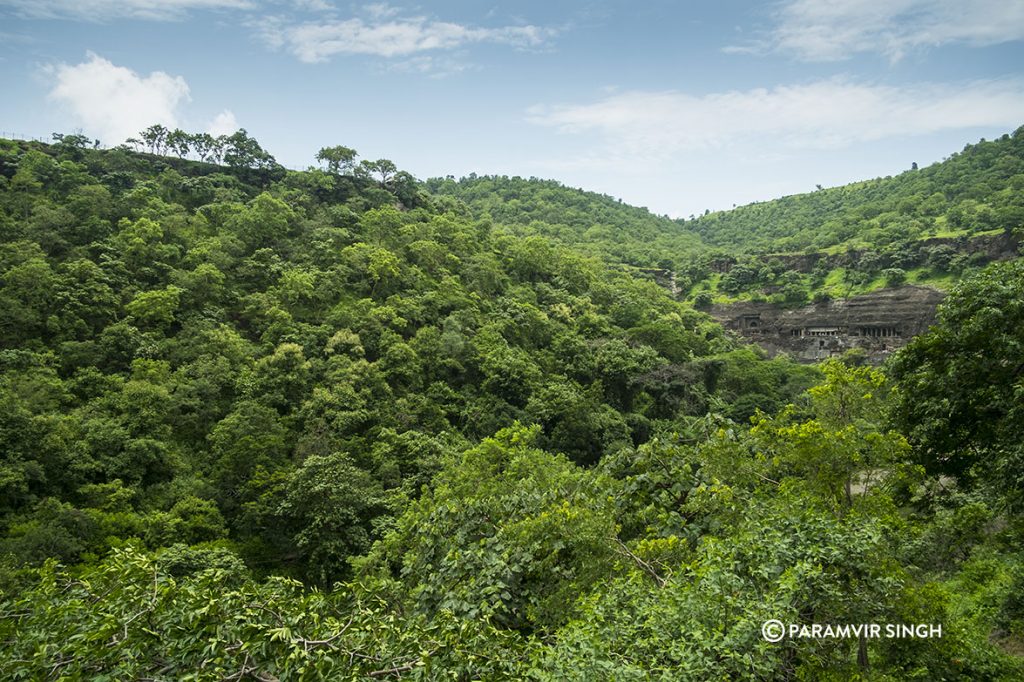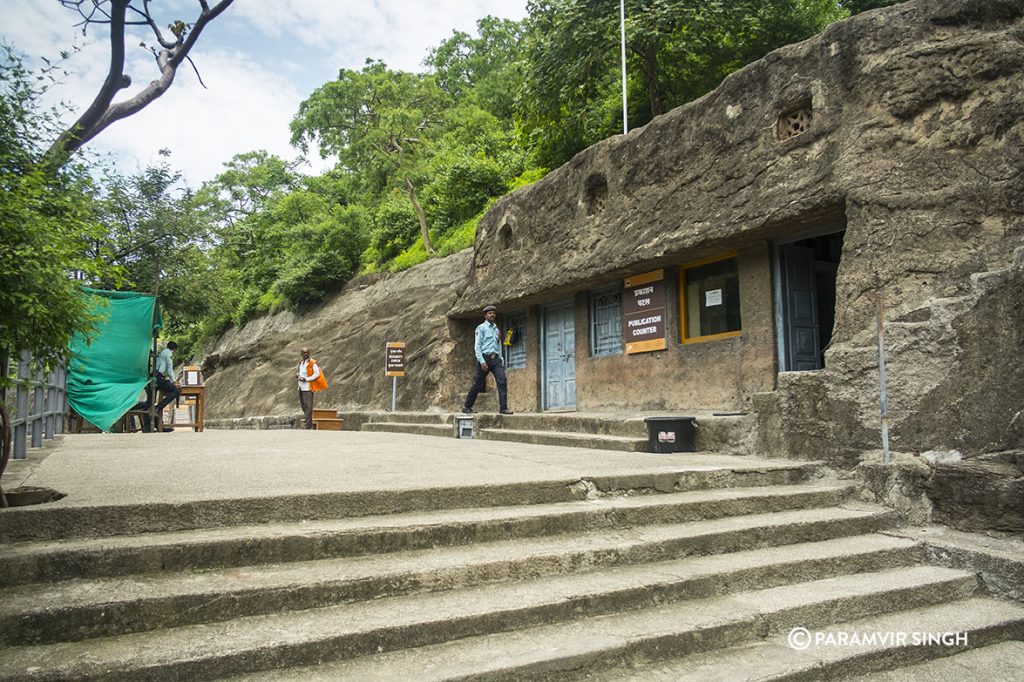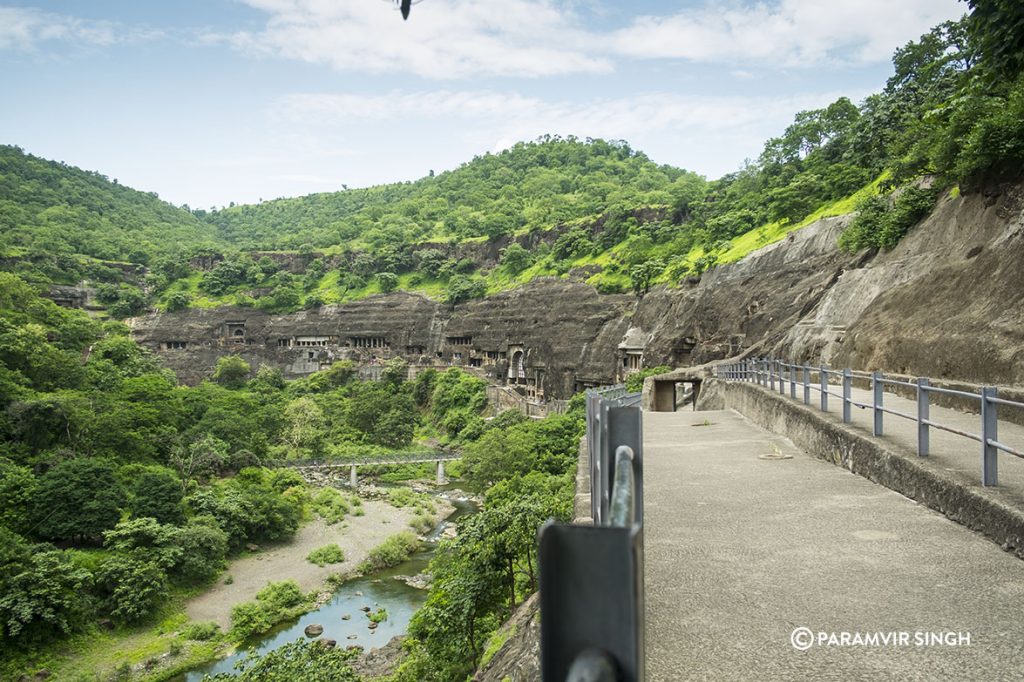 [box type="success" width="100%" ]When to visit: We went right after the monsoons in August so it was lush green and the weather pleasant. Try that or the winters. November till March.
What to do: Nothing. Just deep observation of these gorgeous 1000s of year old paintings, sculptures and caves that depict life of that era. Gives you a lot of context about our own culture. And art is always welcome.
Where to stay: The Taj has a very good property at Aurangabad, 100 km from Ajanta. There are MTDC properties nearby as well. We also recommend the Ellora Homestay.
How to experience: We highly recommend a good guide who can take you around and help you understand these complex paintings and motifs with a historical and cultural knowledge. We were lucky to find someone, a Professor of History. If you want to visit these caves with him, shoot us an email and we can share his number.
[/box]