One of our main excitement for visiting Yosemite National Park was getting to see  the Giant Sequoia trees (Sequoiadendron giganticum). These beautiful trees can grow to over 300 feet in height and about 30 feet in diameter, making them the largest living things by volume! And they are only found in select groves (most of which have been cut down by the timber industry) on the western slopes of the beautiful Sierra Nevada mountain range in California. But due to high altitude roads being shut, and one grove under renovation in Yosemite, we couldn't get to see these there. But some good souls suggested we head to Sequoia National Park, where the roads were open (this was March, 2017).
So off we headed to Sequoia National Park, with the excitement of seeing these truly marvelous trees.
This park has a fantastic range of habitat, from warm foothills to cold alpine mountains. In March the higher elevations were covered in deep snow!  Once you take the permit and passes from the Park Entrance, do stop by the Visitor's Centre to know more about the park, use the washroom and fill up your water bottles. Thereafter the ride is steep uphill through one of the most beautiful drives we have taken. You gain elevation quickly and the temperature drops.
This is a great park for hiking. We were here only for a day visit and tried to make the most of it. The best way to visit this park is to find lodging inside.
Sequoia National Park Camping is possible. There are many campgrounds here at Grant grove Campgrounds, Lodgepole Campgrounds, Cedar grove Campgrounds, Foothills Campgrounds, Mineral King Campgrounds and many Group Campsites. There are a total of fourteen campgrounds in Sequoia and Kings Canyon National Park. Out of these three are open year round. Most campsites aqre first come and fiorst served, so book yours as quickly as you can. Each campsite has a picnic table, fire ring with grill and a metal food storage box.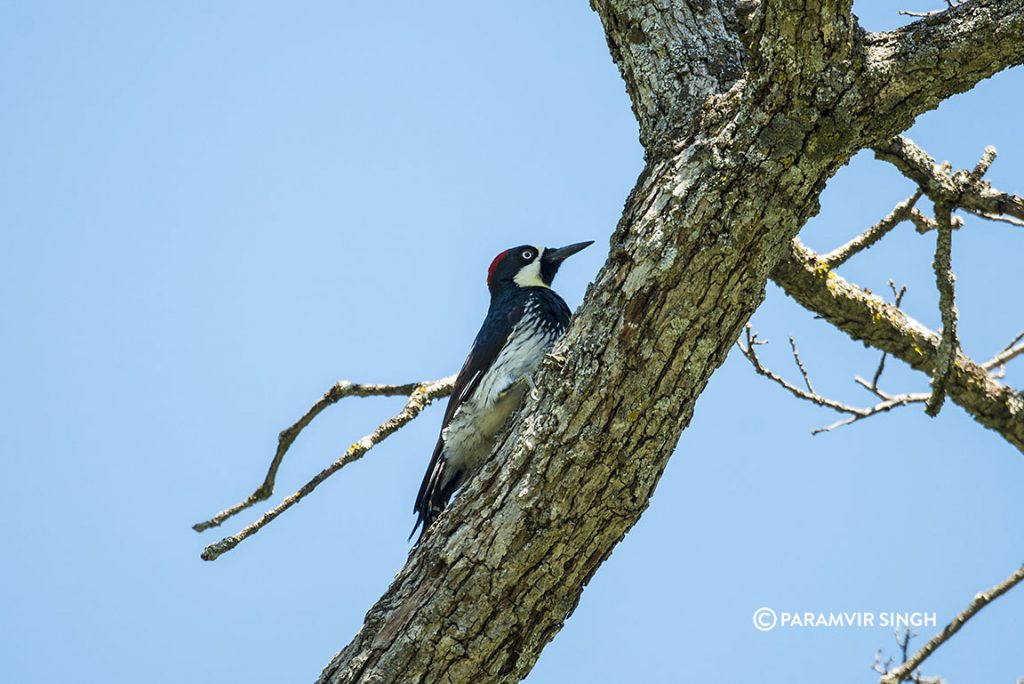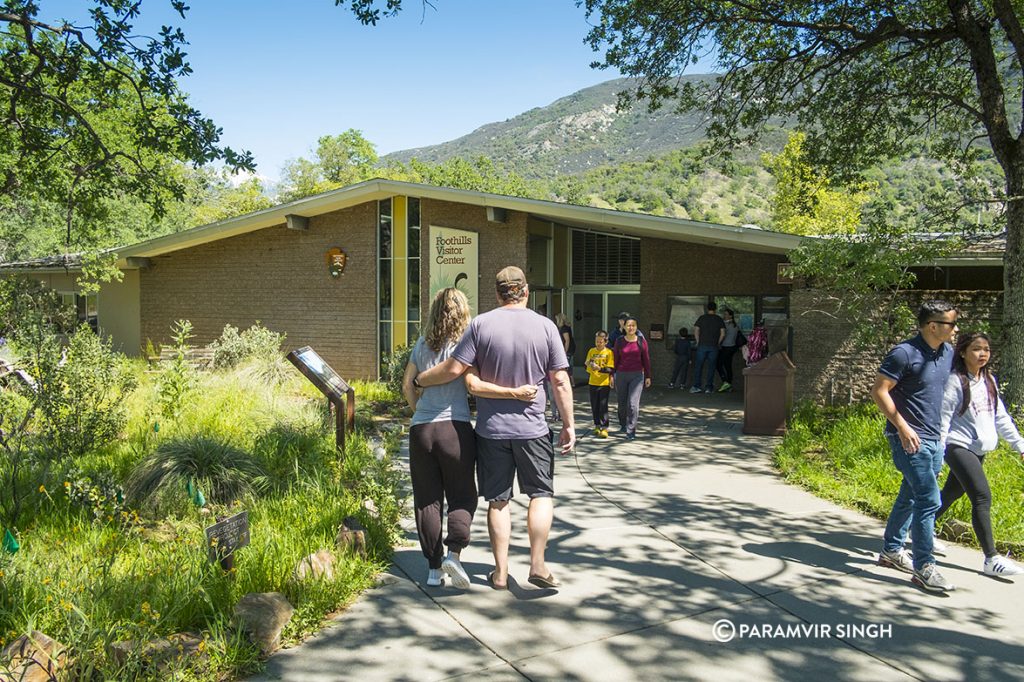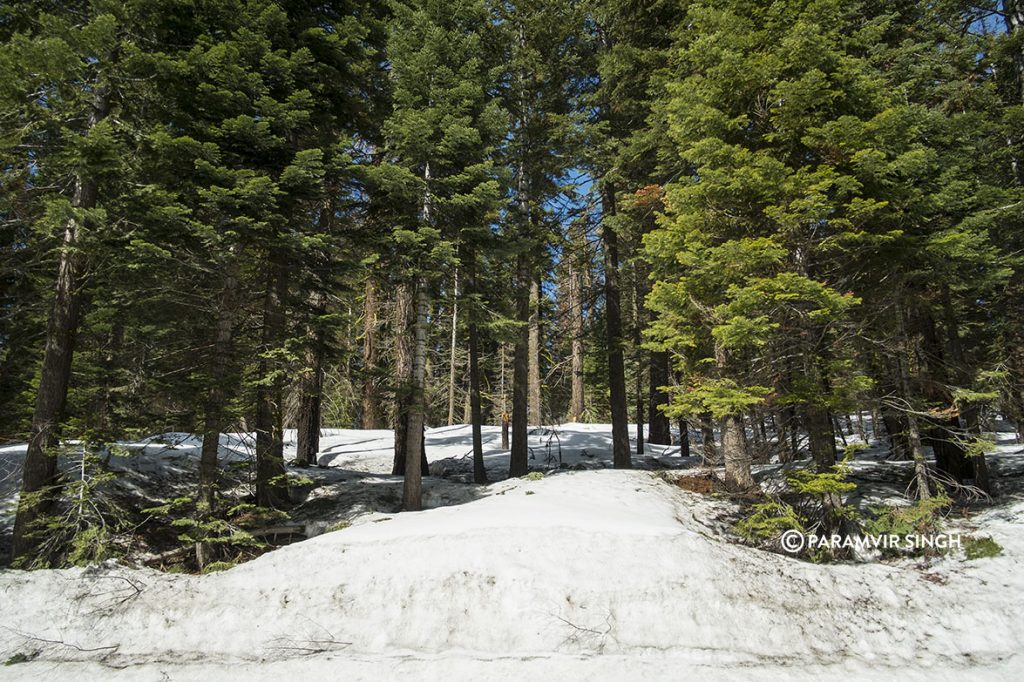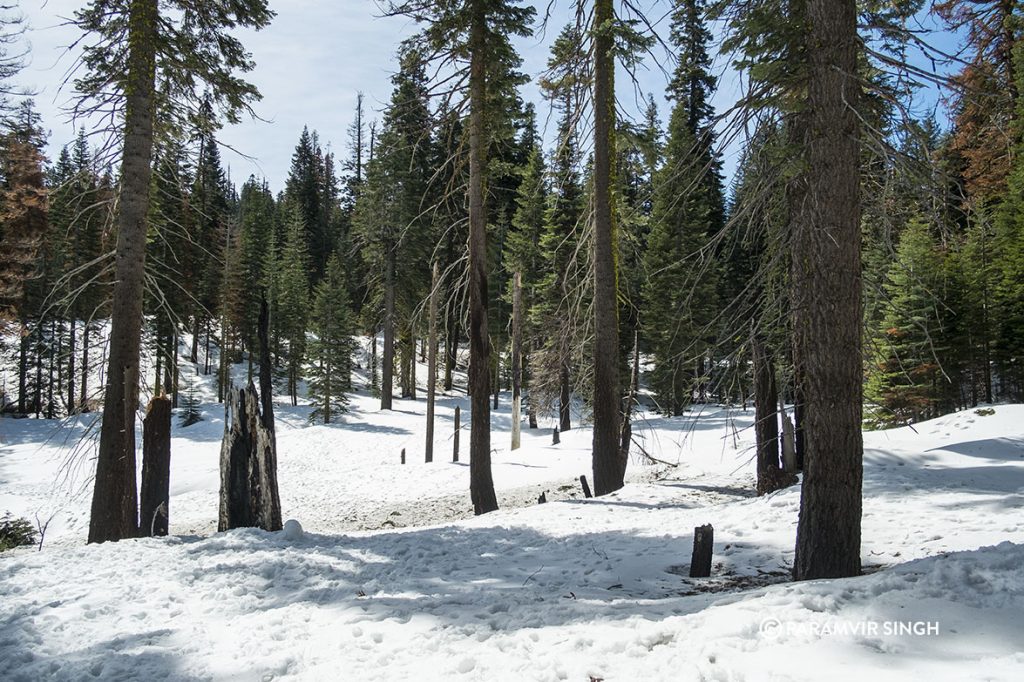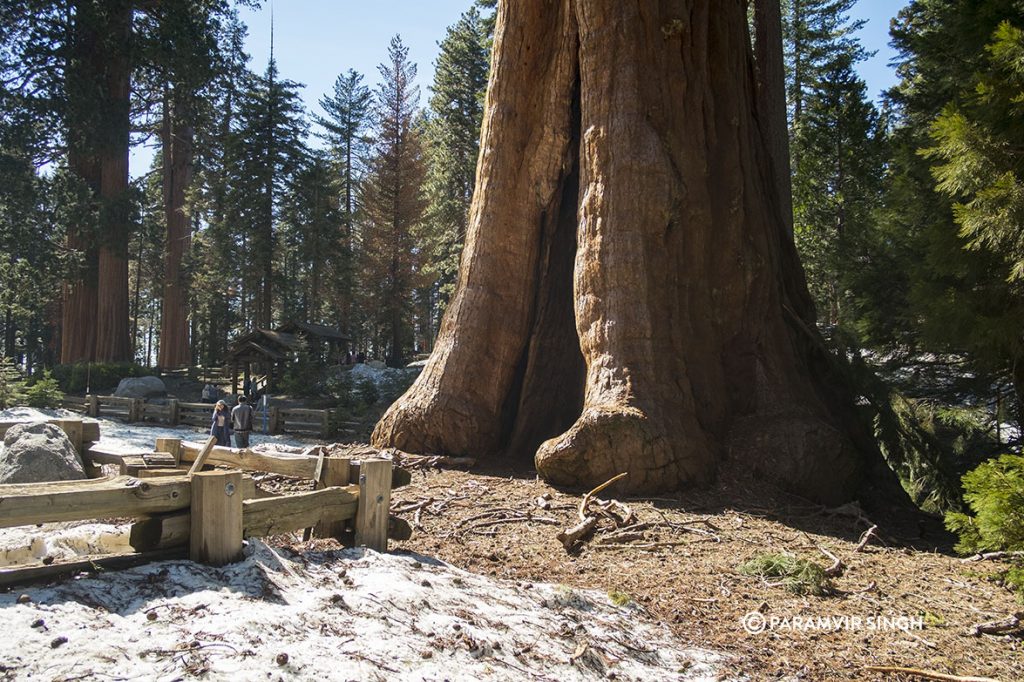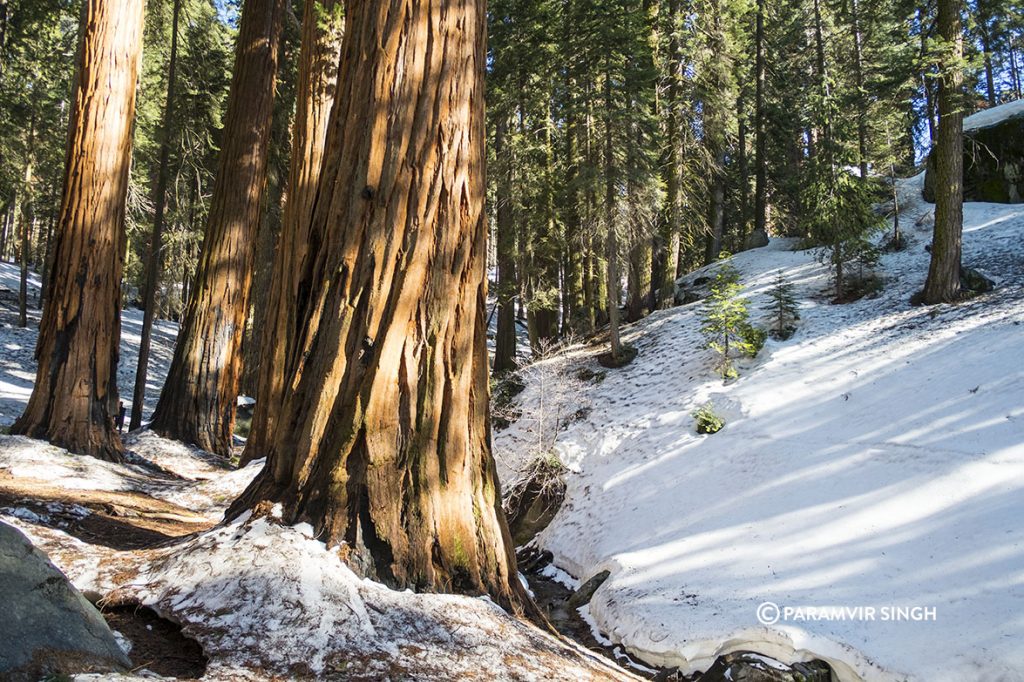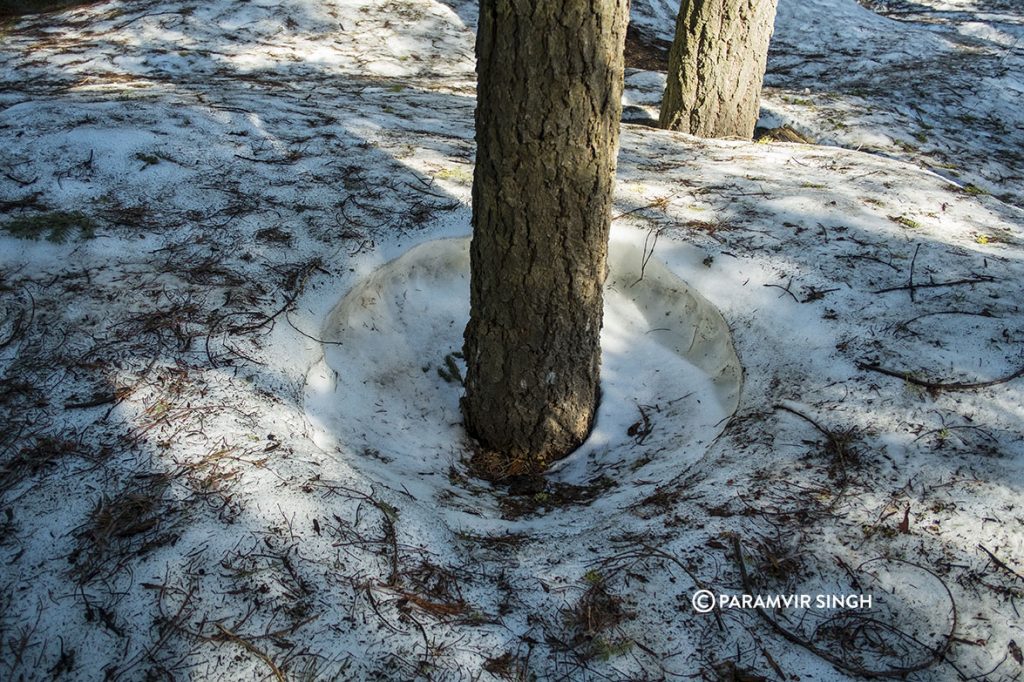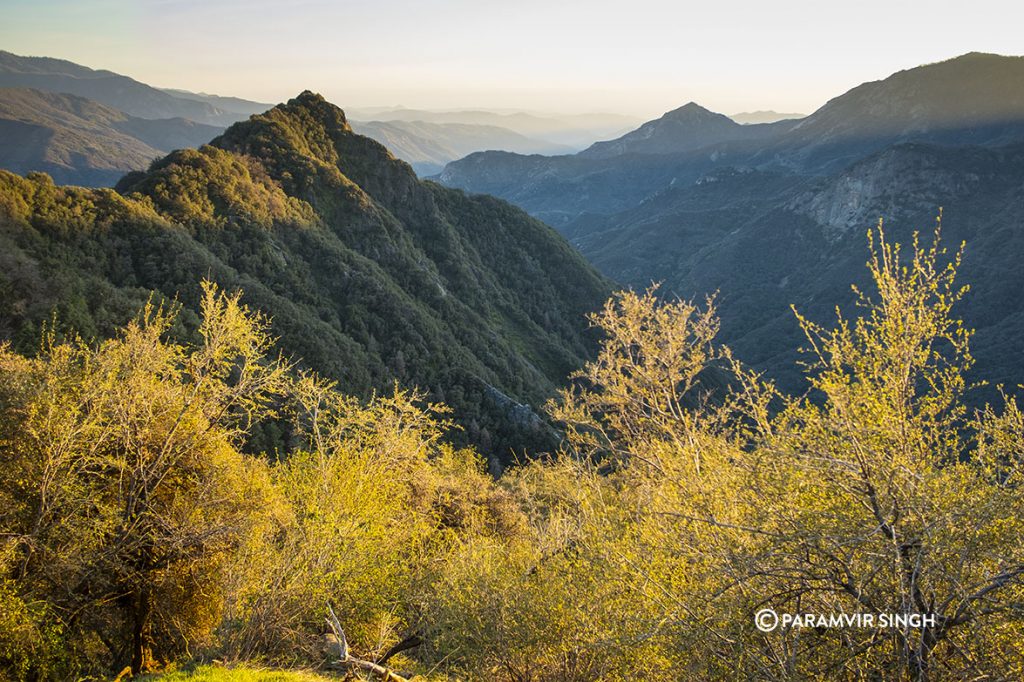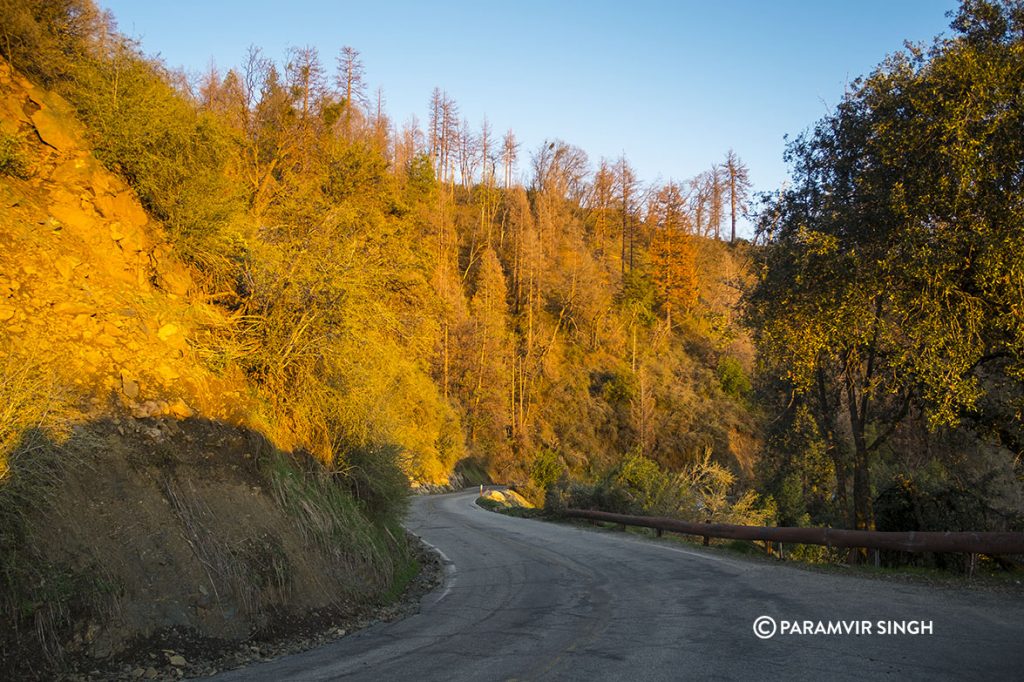 Sequoia and Kings Canyon National Park in California is situated along the gorgeous Sierra Nevada Range. One can enter by road to Kings Canyon National Park's Entrance at Big Stump on Hwy 180. Or you can enter the Sequoia National Park's Ash Mountain Entrance on Hwy 198 Driving directions are here.
It's best to be able to find lodgiung inside the park but you must remember to book well in advance. America's National Parks are immensely popular and last minute bookings are almost never available. A lot of the park will be inaccessible in winters so plan accordingly. Do understand about the park's dos and donts from the visitor center. Food is available inside but only at select places so plan your journey inside keeping food points in mind. Avoid carrying food with yourself since it may attract wild animals. Also do not leave visible food in your car.
Among activities are day hiking, backpacking, drives and viewpoints, climbing Moro Rock, Crystal Cave, skiing, rock climbing, programs for jumiors, snow playing etc.