We had never planned on visiting Badami. In fact we were in Hampi and while returning, we decided to give Badami a quick look. But Badami turned out to better our expectations.
The capital of the 6th Century Chalukya Dynasty, Badami is famous for its rock cut temples in the cliffs of red sandstone that surrounds the Agastya Lake. There are evidences of megalithic dolmens, suggesting Badami was the site of a prehistoric human settlement.
According to the Puranas, it is here at Agastya Muni killed the wicked demon Vatapi. According to the Ramayana, Agastya Muni and Lopamudra are supposed to have lived in the southern slope of the Vindhyas, in the forests of Dandaka.
It is said that the Chalukya city of Badami was founded around 540 AD by King Pulakeshin. The Cave Temples of Badami were made between 6th and 8th Century AD. These are a mix of Hind, Jain and possibly Buddhist temples. Cave 3 has a carving which reads that it was created on Saka 500 or 578/579 AD/CE.
There are a total of 4 main caves. Cave 1, dedicated to Shiva and Parvati are the nearest to the ground level, the first Cave that you encounter as you start entering the complex. Cave 2 is dedicated to Lord Vishnu. Cave 3 is also dedicated to Vishnu and is the earliest dated Hindu Temple in the Deccan region. Cave 4 is dedicated to the Jain Tirthankaras. Apart from these main caves, Badami has many other caves and medieval era temples. in 2013, another cave was disovered which has 27 rock carvings, only 500 meters from the main numbered caves.
Don't miss these gorgeous caves and their amazing carvings if you are in the vicinity.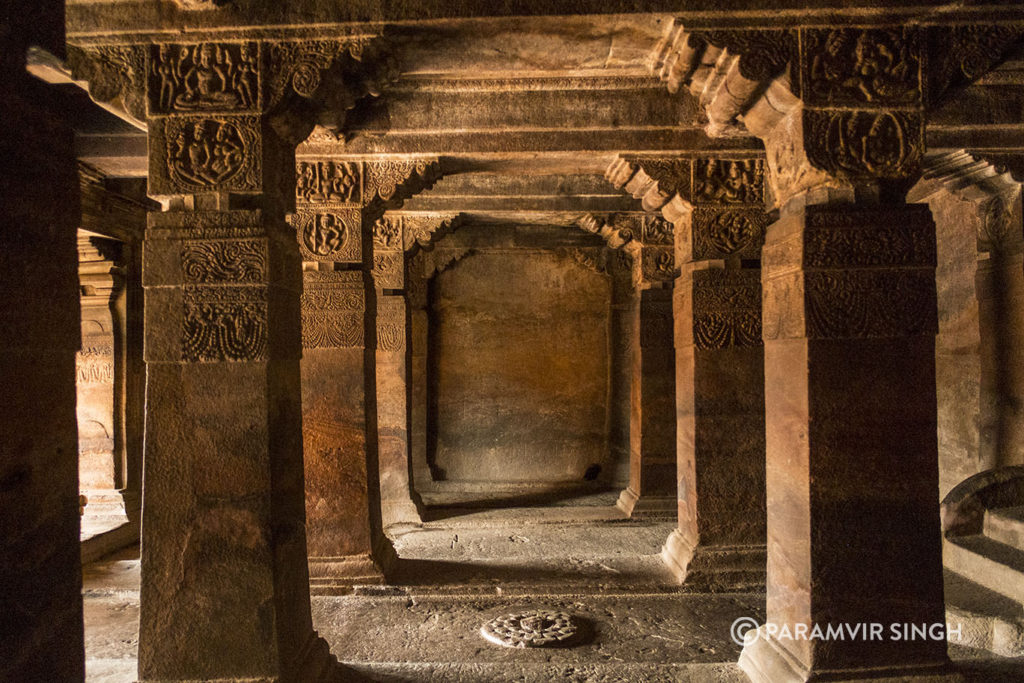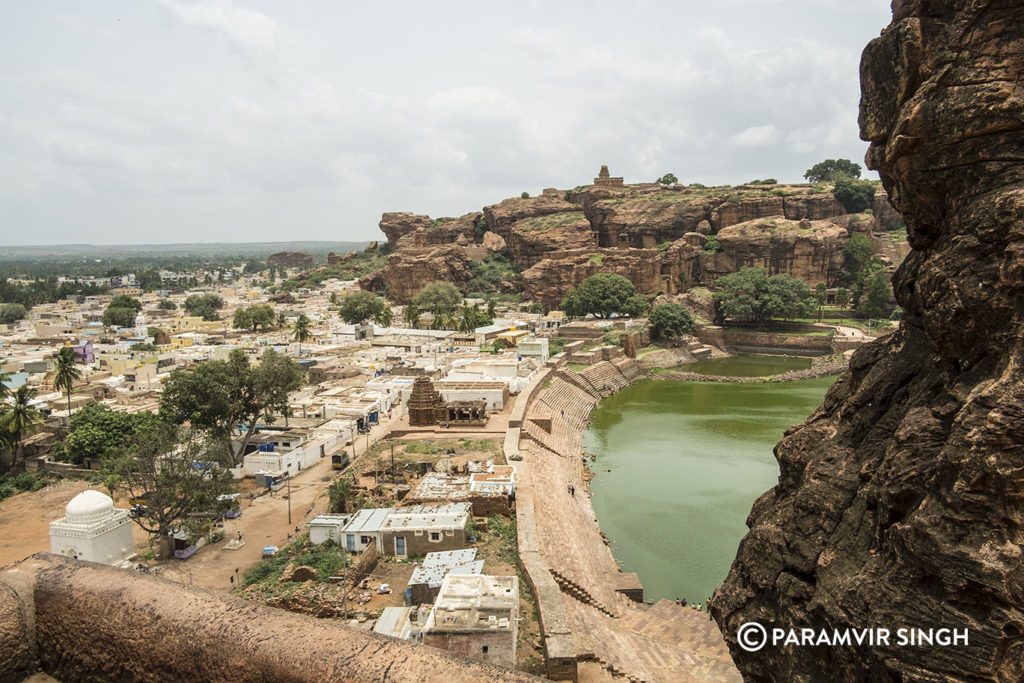 Badami requires more than a day's stay to explore well. There are treks and many not-very well known monuments here to explore.
Where to stay in Badami : There aren't too many inspiring options of hotels to stay in Badami. The Karnataka State Tourism Development Corp has a nice hotel called Maurya Chaukya Badami. Inside the town there is the Clark's Inn. Then there is something called The Heritage Resort. Looks ok, but we haven't stayed at any of these places.